The Gruffalo lesson plans for K-2. Engaging 5-day lesson plans with differentiated reading response, vocabulary, sentence study, and a craft for this fun story!
The Gruffalo
A clever mouse outsmarts some woodland animals who want to eat him with the story of a Gruffalo. Little does he know, a Gruffalo is real and loves to eat mice. Your students will love this award-winning story! Through our engaging lesson plans students will strengthen their reading comprehension skills and have fun creating a Gruffalo craft!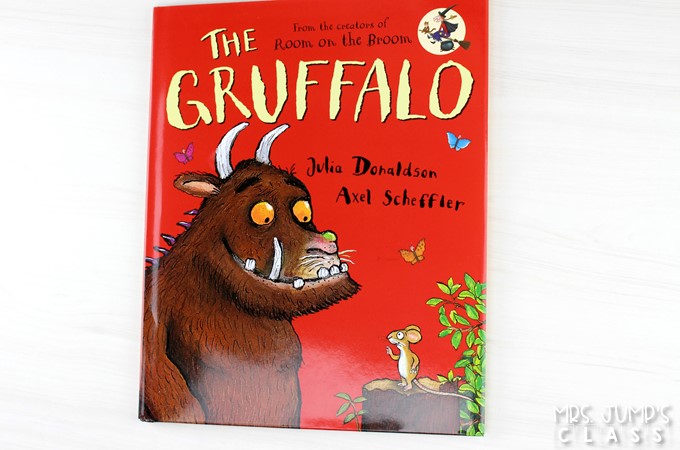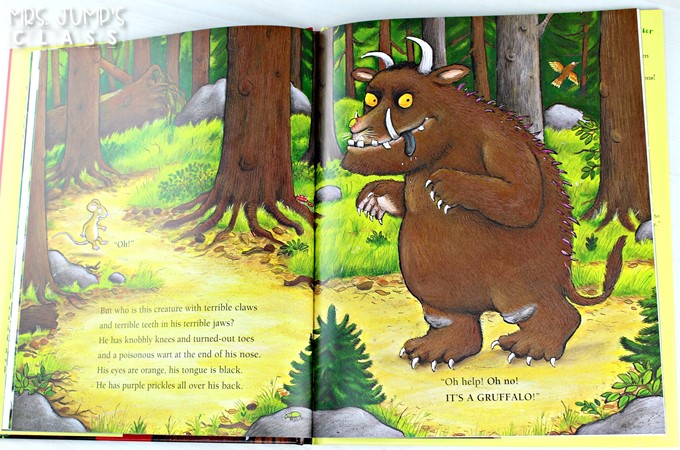 Here is a great read aloud from YouTube if you don't have the book.
The Gruffalo Lesson Plans
We want students to be excited about reading! By using authentic texts, we can teach reading comprehension skills and keep students engaged. With our five-day lesson plans and resources, you will have all that you need to develop and practice those important skills. Let's take a look at some great student work from this unit!
Visualizing
When students visualize, they develop a stronger understanding of the text. In this story, students use evidence from the text to visualize and draw the Gruffalo.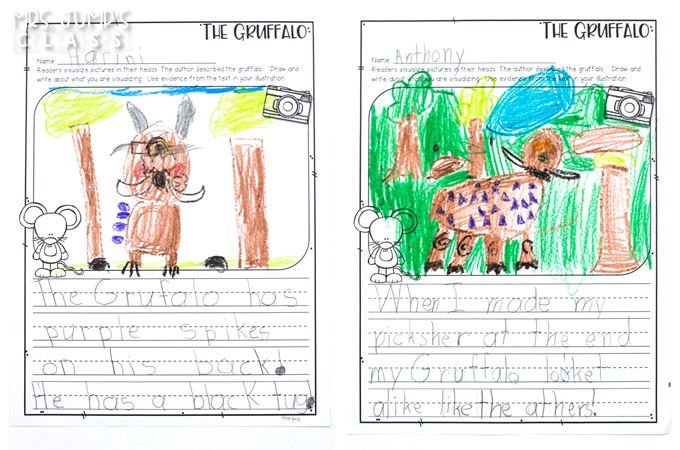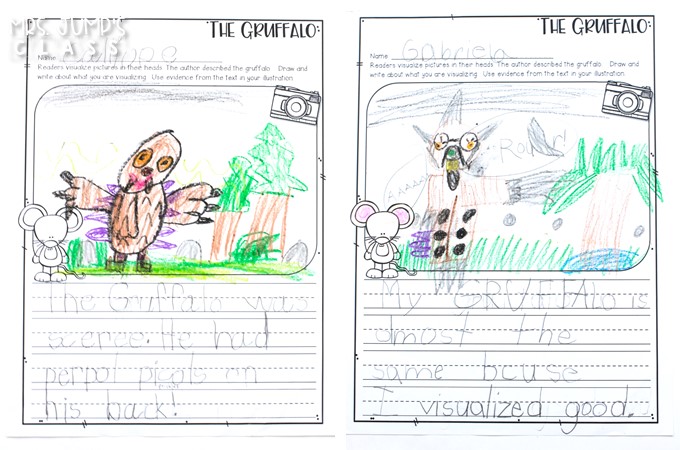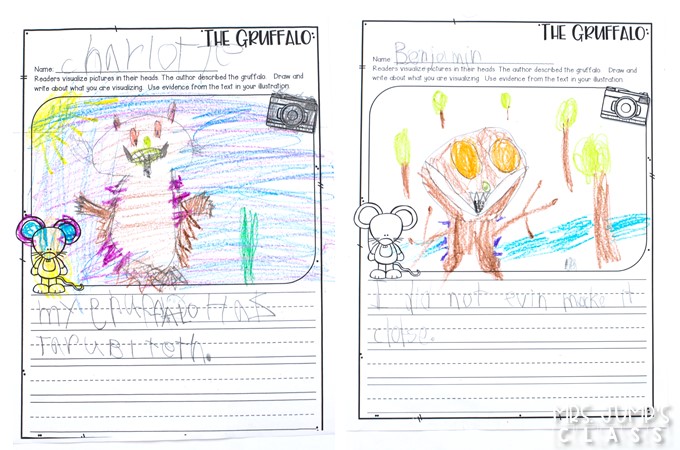 After students complete their visualizations, draw and label the Gruffalo, together.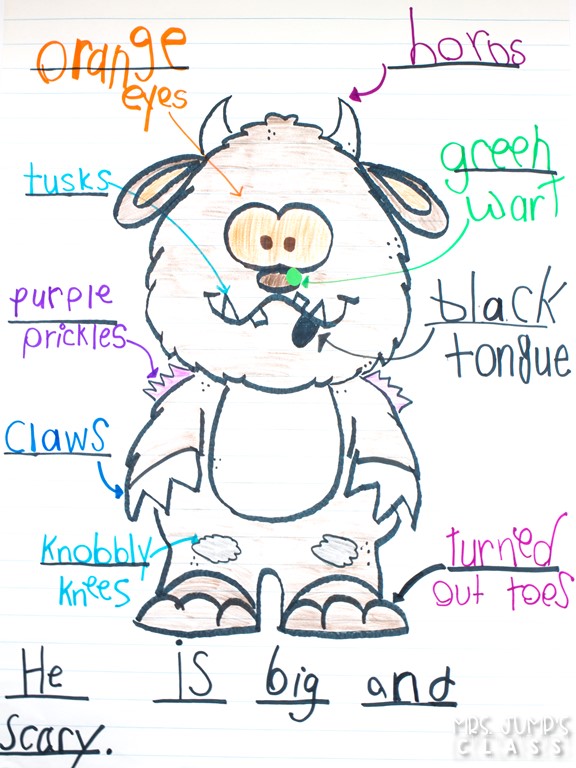 Story Retell
After you read the text a second time, complete a whole class story retell. Some teachers like to complete the craft during this time as well and use it to display their retell. This is a fantastic idea!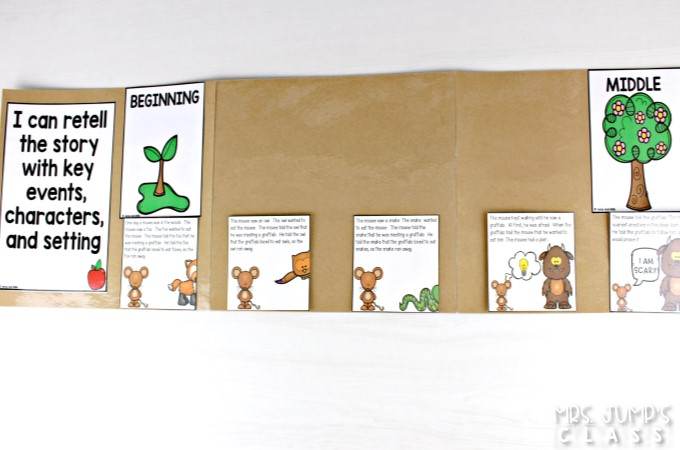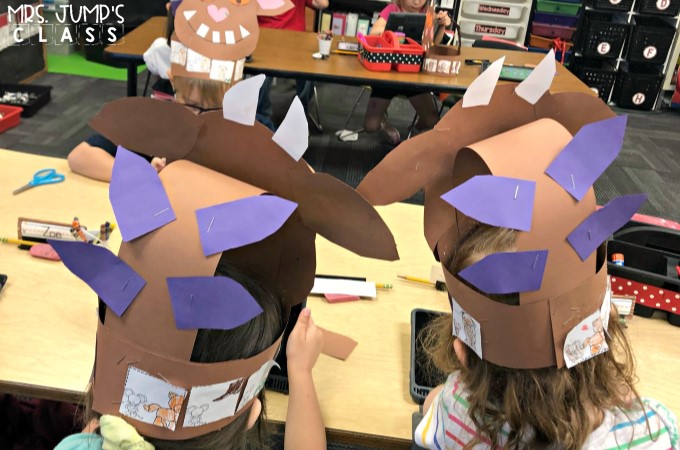 I love the purple prickles on the back!
Inferring
One way to infer is to pay attention to the expressions and body language of the characters. Students can think about how they change.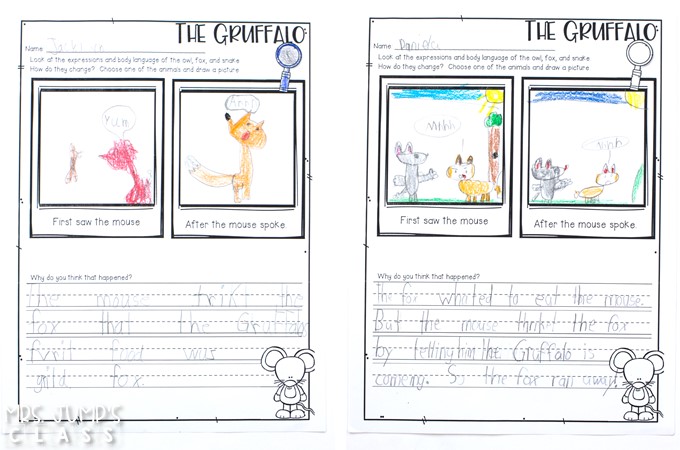 Character Traits
We teach our students to get to know the characters. How do the characters look? What do the characters say and do? We extend this reading strategy by finding evidence to support our thinking. (Why was he kind, clever, sneaky, etc)
Opinion Writing
Students write about their favorite part of the story. Keep in mind, this is a great time to remind students about mechanics in writing. At a second grade level, you should have a topic sentence, three supporting details, and a closing sentence.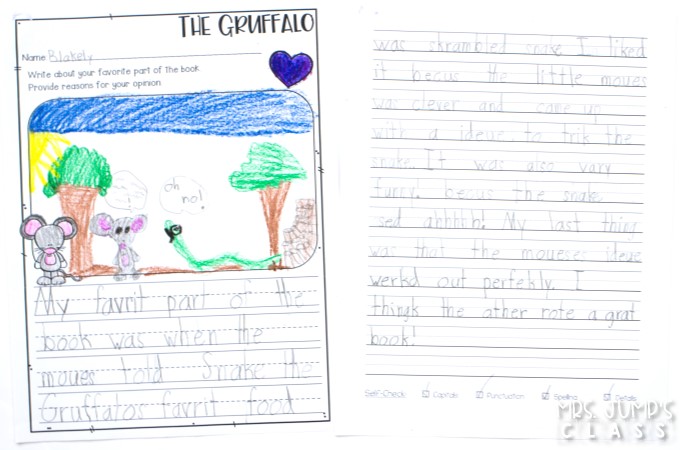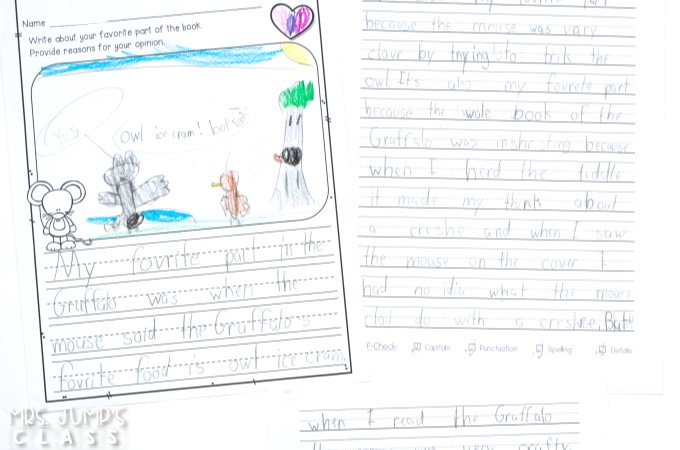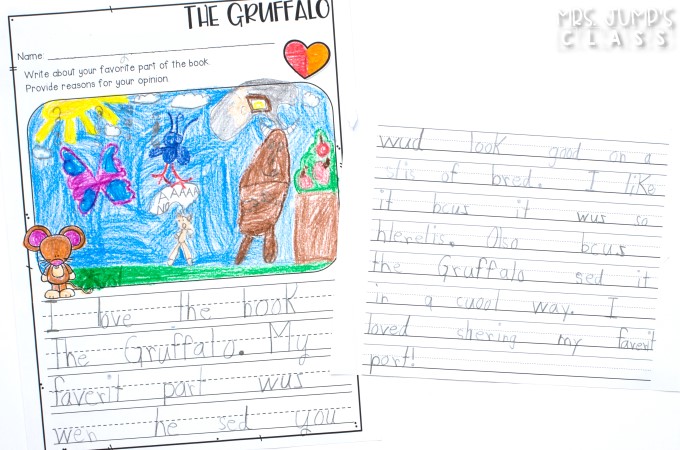 Vocabulary and Sentence Study
Each Engaging Readers book comes with a 5-day vocabulary plan and sentence study!
Click here for The Gruffalo Lesson Plans:
Here are a few more blog posts about some other great books and lesson plans: