Phonemic and phonological awareness lessons for kindergarten and first grade. These daily, 10-minute lessons will lead to reading and writing success!
Phonological Awareness Lessons
Phonological awareness is the foundation for reading and writing success. Students with phonological awareness understand that language is made up of words, rhymes, syllables, and sounds. Comparatively, phonemic awareness focuses on identifying, manipulating, and blending individual sounds to make words. Through these phonemic and phonological awareness lessons, students will become confident readers and writers who can decode and spell words.
Systematic Approach
Throughout each lesson, students learn and review 5 different skills. These lessons take about 10 minutes. Yes, just 10 minutes of daily instruction and the lessons can be taught in either whole-group or small-group. The lesson plans are available in a daily and also, weekly format.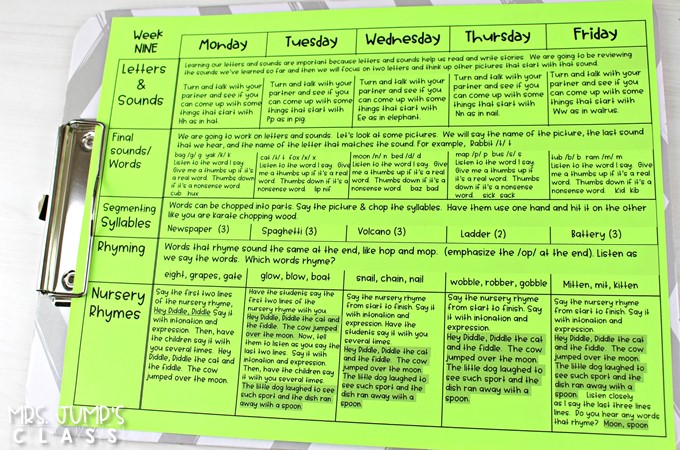 Starting with day 1 of the program, the lesson introduces letters and sounds to students. Plus, there is a kinesthetic movement for each letter. By adding movement to each letter, students are able to make a connection and remember the letter name and sound. For example, when learning the letter T, students stick their neck out like a turtle. Additionally, a hands-on extension making the letter out of Playdoh makes it even more memorable!
The lesson continues into making compound words, identifying rhymes, syllables, and more!
Resources
The neatly organized resources help make the lessons more engaging. So, you just print and teach!
Or, eliminate the prep work altogether and use digital resources! Students, of course, love using technology! It can make learning so much more exciting!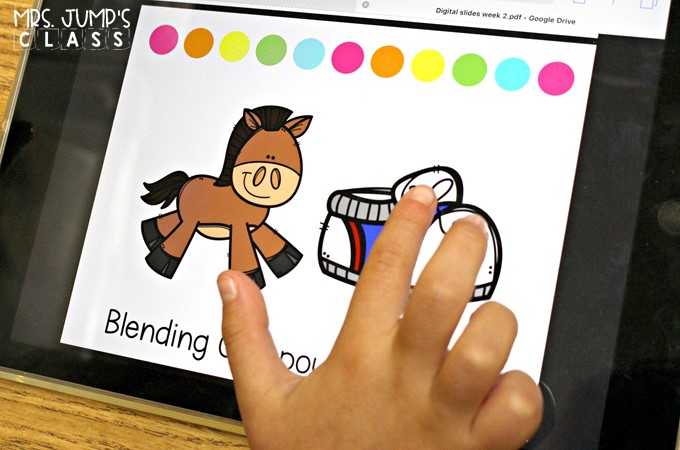 This program is full of resources and lessons for the whole year! There is also a higher level scope and sequence available that covers vowel teams.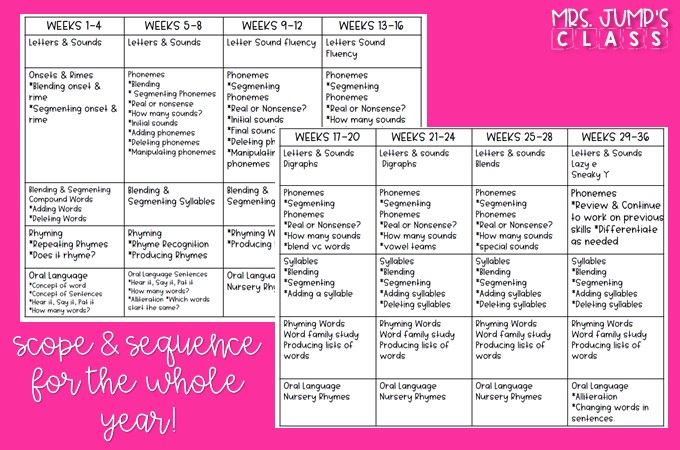 What's more, it even aligns to our Engaging Readers for Kindergarten! I just finished updating this unit to match the phonics part of our Engaging Readers. You can snag the updated curriculum map at the end of this post! Take a look at our Engaging Readers Curriculum: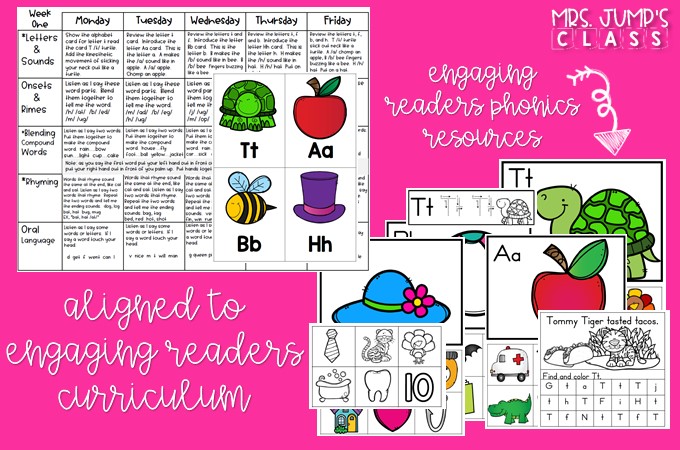 Start using this Phonological Awareness Program to start seeing reading and writing success!
Read more about phonological and phonemic awareness lesson plans:
Curriculum Map Free File
Add your email to the box below and our updated curriculum map will be sent directly to your inbox.