5 reading lesson ideas for Velma Gratch and the Way Cool Butterfly. K-2 Reading Comprehension lessons, responding to literature, and a FREE FILE!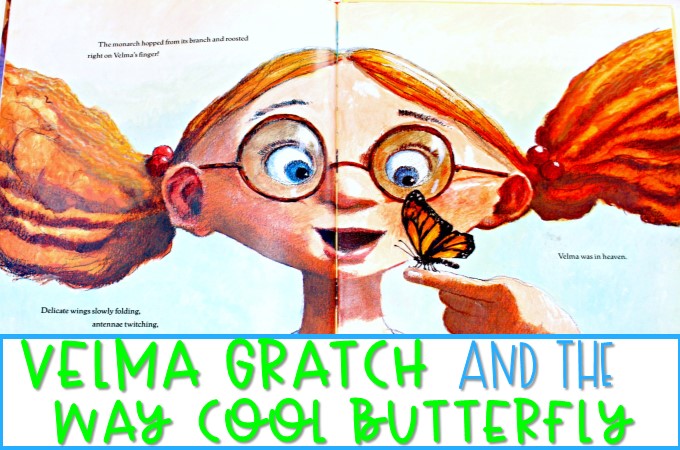 Velma Gratch and the Way Cool Butterfly Reading Lesson Ideas
This book is a fun story about a first grader who makes a name for herself after a class field trip to learn about butterflies! A great book to use during science when learning about butterfly migration and metamorphosis. We've planned out 5 reading lessons for you to print and teach! The lesson plans come from our Engaging Readers Unit for April.
Character Traits
The main character in this story has a lot of feelings! Students get to know Velma's character by thinking about the things she does and says throughout the story.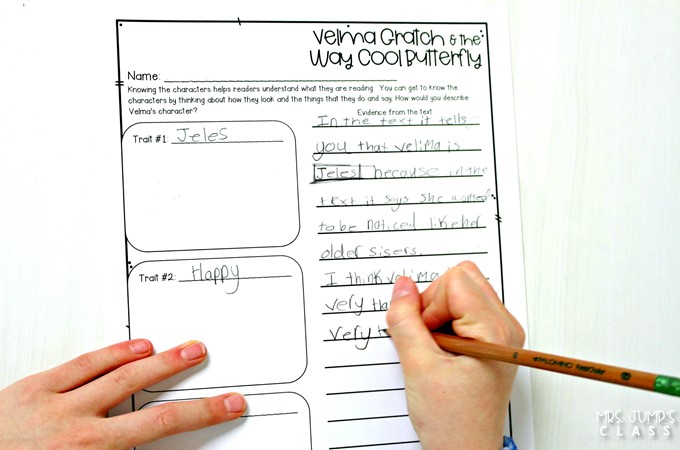 Check out the variety of response sheets we have for just one lesson! We provide differentiated levels so that our Engaging Readers units can be used throughout Kindergarten, first, and second grade! There is also vocabulary tied to this lesson! Everything you need, just print and teach!

Inferring
At the beginning of the story, Velma felt like she did not belong. Readers infer to help them understand what is happening in the story.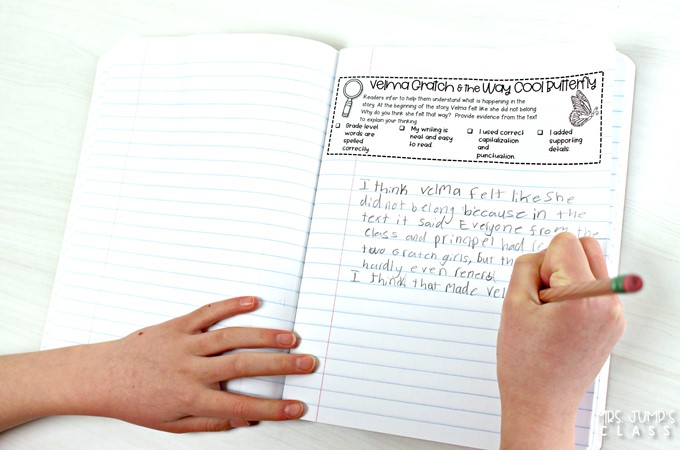 Synthesize
As we read, we adjust our thinking of characters. For this lesson, students build the "big idea" of what the text is about. Help students develop this skill by modeling through interactive writing. Kindergarten and first grade teachers may point out the mechanics of a sentence and stretching sounds, whereas second grade teachers will model how to write a topic sentence with supporting details and a closing sentence.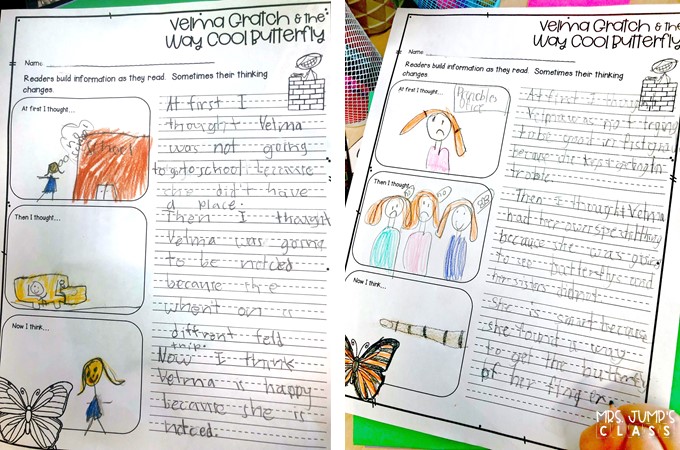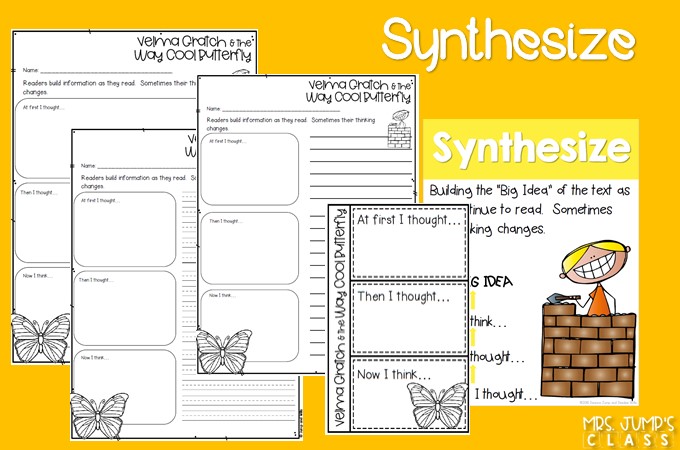 For some tips on interactive writing, click below!

Story Retell
After reading the story a second time, the teacher will assist students as they create a whole class retelling of the story using the cards provided!
After a partner-talk, students create their very own retelling of the story using the printable story retell strips.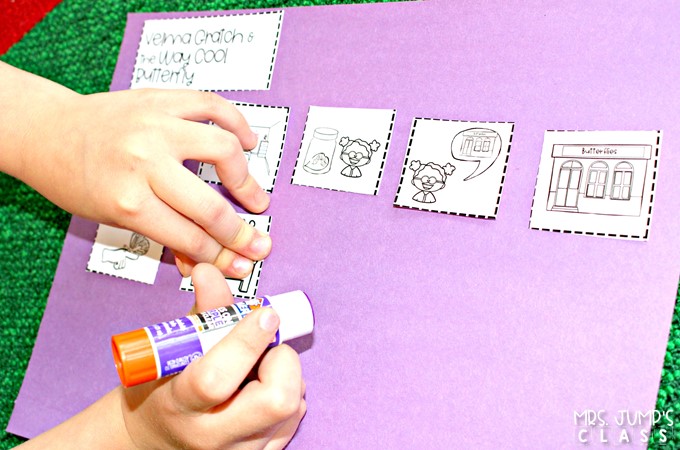 Differentiated retell cards are also included!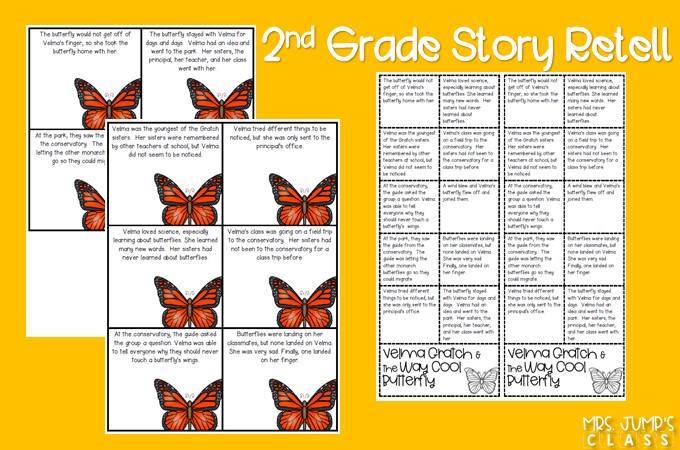 This second grade class used the picture cards and wrote their own retell. What a great idea!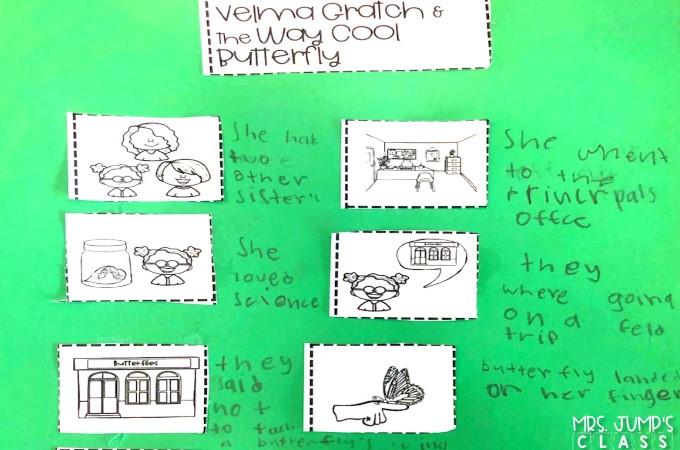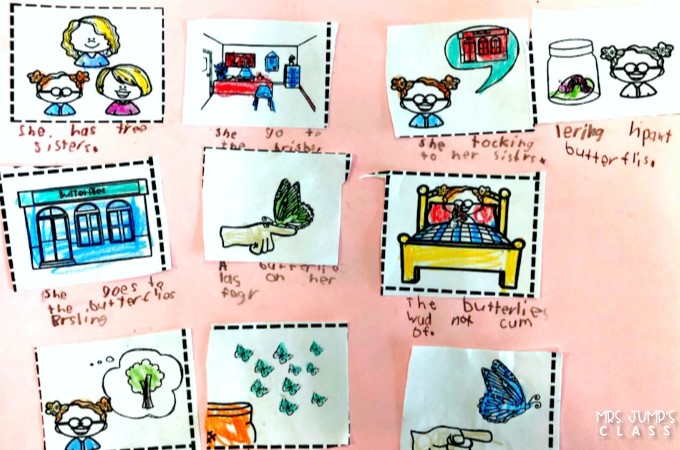 Opinion Writing/Craft
End your week with some fun opinion writing and a cute craft!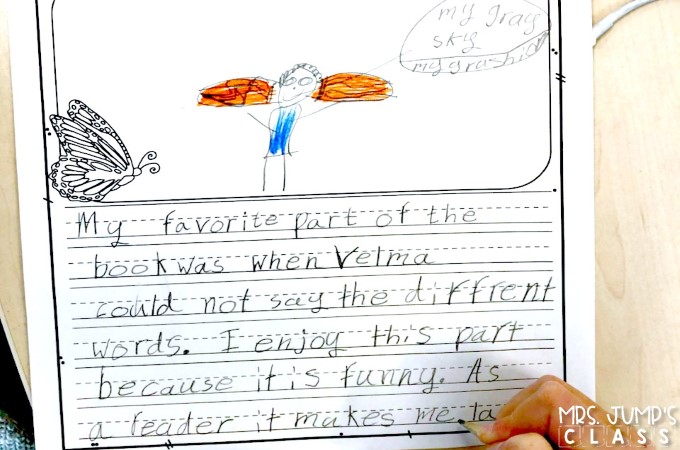 Everything you need to teach these 5 engaging lessons can be found in my TPT store. Click here: Engaging Readers 2nd Grade: April.
Check out some more great reading lesson ideas!
Velma Gratch FREE FILE
You can download a free file for the book, Velma Gratch and the Way Cool Butterfly. Simply add your email to the box below and the file will be sent directly to your inbox!