Crickwing reading lesson plans for K-2! 5-day plan with engaging lessons to teach reading comprehension skills using this fun read aloud.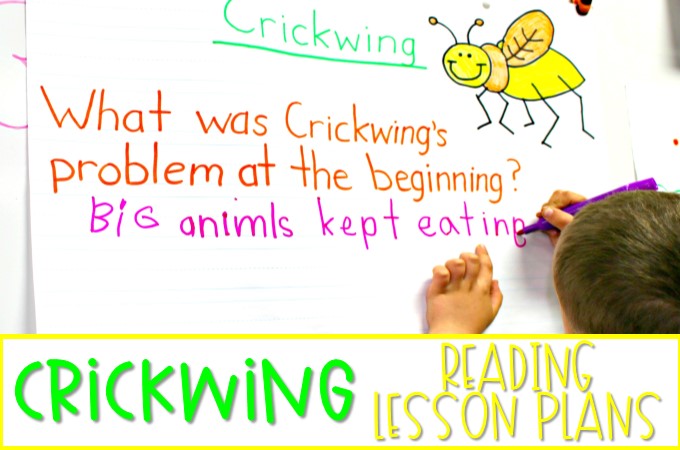 Crickwing Reading Lesson Plans
Crickwing by Janell Cannon is a fun story to read with your class, especially during an insect unit! A cockroach learns a lesson and becomes friends with some leaf-cutter ants in this sweet story. Our five-day plan for this story includes engaging, reading comprehension lessons about visualizing, problem and solution, retelling, inferring, and opinion writing! Although this is one of our second grade Engaging Readers units, we have added different levels so that you can use it in kindergarten and first grade, too! Get this unit by clicking here, Engaging Readers 2nd Grade: April.
Visualizing
Start your first reading lesson with visualizing the story. Students create an image in their mind while listening to the story. The first picture shows a kindergartener doing some visualizing. Then, second graders visualize and add some writing to tell more.
Look at the picture below! Crickwing "sees" the leaf-cutter ants! Love the way this second grade student added detail!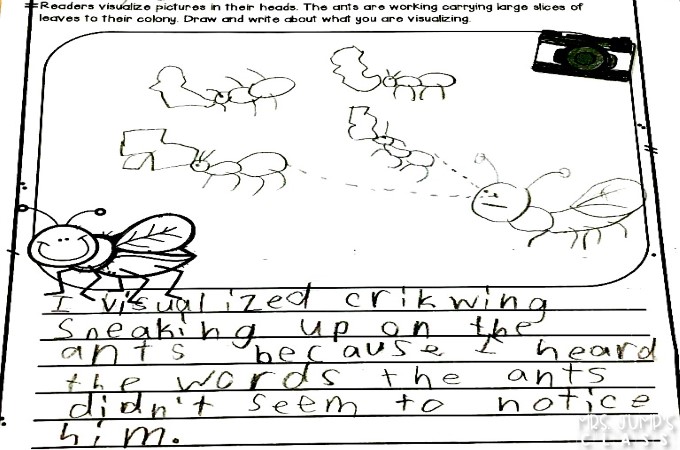 Story Retell
We've included 2 versions of retelling cards so you can decide which works best for your class.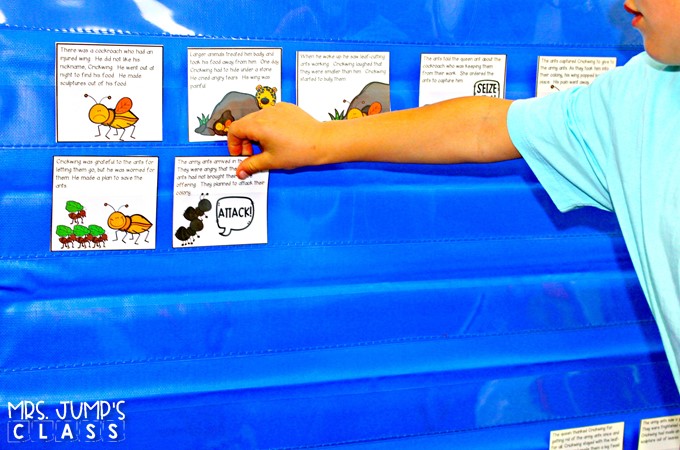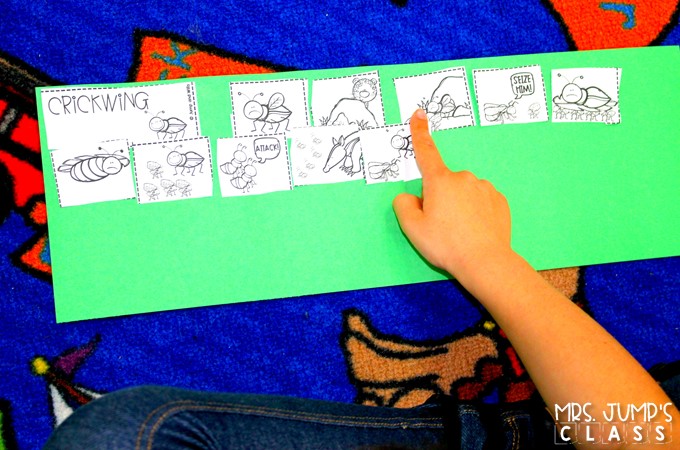 The more difficult retelling cards have the same picture but different words to retell the story. This is ideal for second grade. There are independent retelling strips, too! This second grade teacher used the retelling cards in her daily five rotations for the week. What a great idea!
Problem & Solution
Have a class discussion about the problem that Crickwing had at the beginning of the story. This is a great time to engage in interactive writing.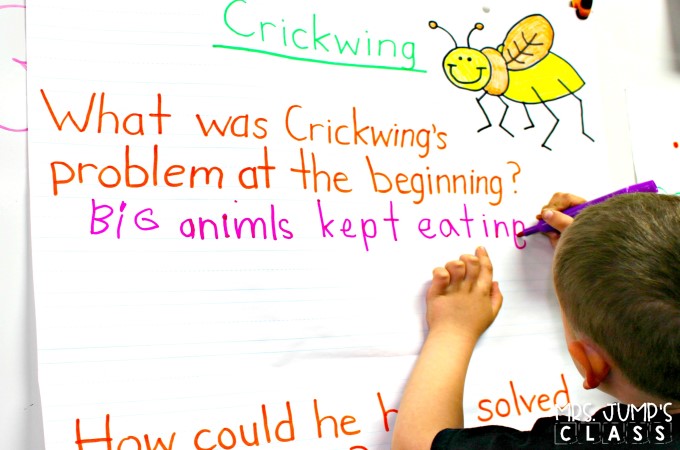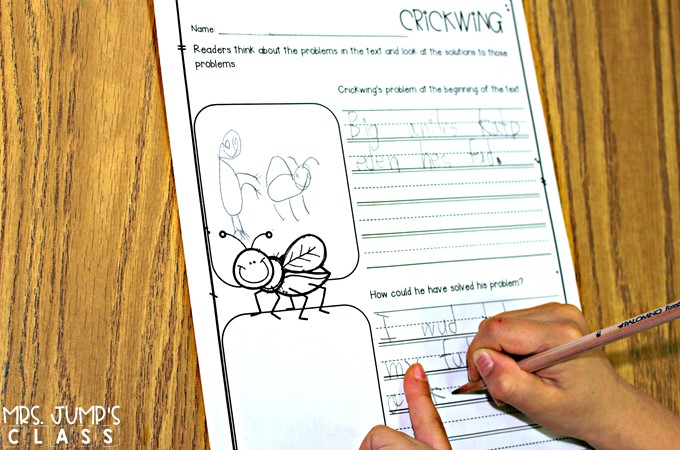 Kindergarten writing above and second grade writing below.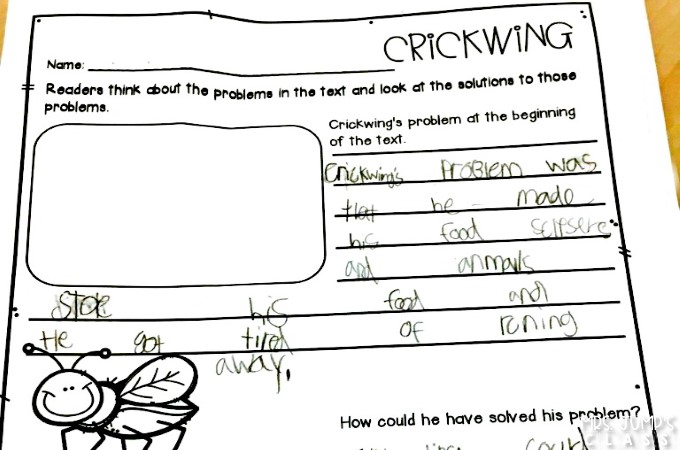 Infer
Readers infer to help them understand what is happening in the story. Another opportunity for interactive writing! AND patterns are included in the unit for that adorable Crickwing craft!
A whole week of K-2 reading lesson plans for Crickwing (and other books) can be bought from my TPT store by clicking here: Engaging Readers 2nd Grade: April
Would you like to see more of our Engaging Reader units in action?? Click below!