Phonological Awareness digital activities to practice rhyming, syllables, letter sounds, word concepts, onset & rime, and sounds in words.
Phonological Awareness Digital Activities
Interactive phonological awareness digital activities for Boom Learning, Seesaw, and Google Slides are here! Students will love practicing foundational skills to support their learning and development towards reading success. From rhyming to syllables to sounds in words, you can feel confident that students are practicing and mastering important phonological awareness skills.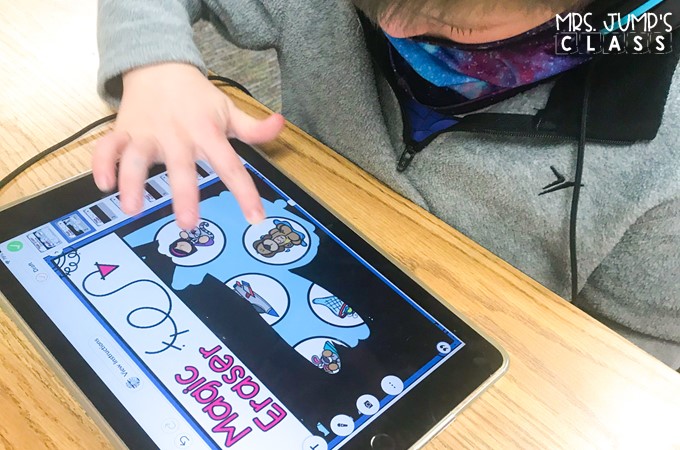 There are three levels for each game – level A, B, & C. This way you can easily differentiate for your students. Plus, the game layout is exactly the same for each level. With this in mind, differentiation can remain inconspicuous to students.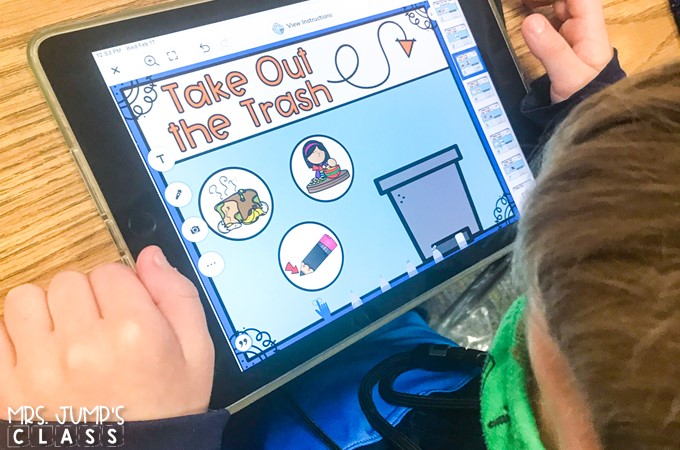 The rhyming set was the first of 6 sets to be completed. At level A, students practice rhyming CVC words. For Level B, the focus moves to short vowels with blends and digraphs. And finally, for level C, students practice rhyming words with long vowels.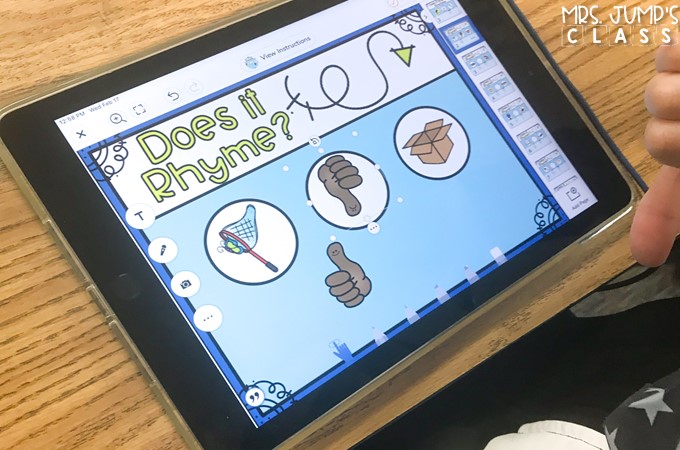 We made these activities prep-free and simple for you to use with three different digital platforms. You can simply select which game you would like your students to complete. Then, you can assign the activity in Seesaw, Boom Learning, or Google Slides.
Boom Learning
Are you using Boom cards with your students? Boom cards are an interactive way for students to practice a variety of skills in the classroom and also at home! These self-correcting digital activities can be used on a phone, tablet, computer, or interactive whiteboard. Additionally, you can assign Boom cards through Seesaw or Google Classroom using a fast pin link.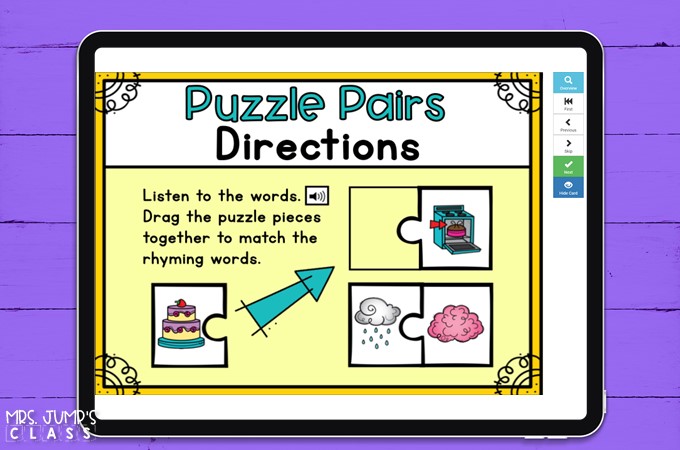 You can sign up for a free Boom Learning account, where you can assign decks as Fast Pins. By doing so, students do not need a log-in. You can send out the link to your students in whichever way works best for you. On the other hand, if you do have a premium Boom account, you can track student progress. This is a super cool feature that you will love!
Seesaw
Seesaw is a popular digital platform, especially for young learners in kindergarten and first grade. Their user-friendly platform is easily accessible and managed by students and teachers. With just 1 click, you can add these phonological awareness digital activities to your Seesaw library.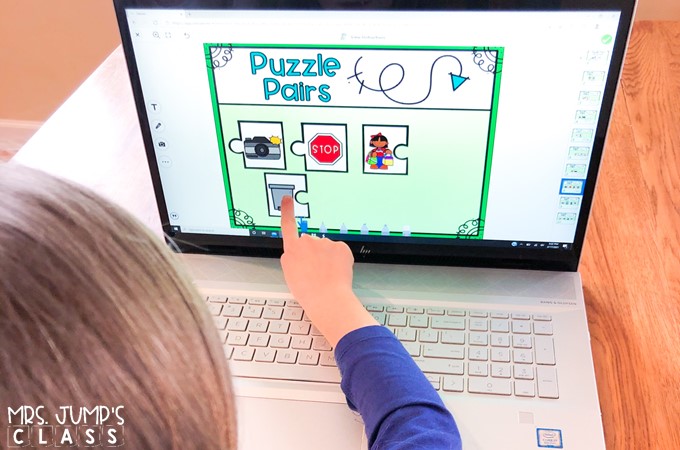 Google Slides
Google Slides is another great option for digital learning. The preloaded activities are easily added to your drive where you can quickly assign the task to your students through Google Classroom.
This growing bundle is available right now at a discounted rate! So, don't make your students wait for these fun phonological awareness digital activities! Click here:
I have several other ideas and products to support the development of phonological awareness skills. Here a few more blog posts to check out:
📌 CLICK HERE TO SAVE THIS IMAGE FOR LATER!