Check out these engaging back to school ideas to teach your students about sentences and their parts. This color-coded resource is perfect for K-1 literacy centers.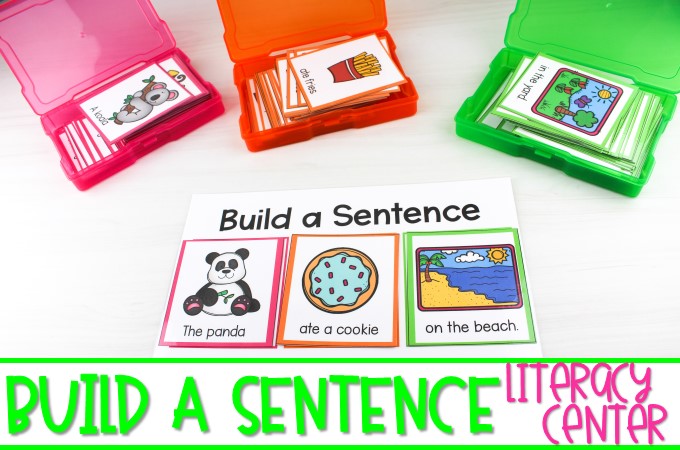 Sentence Building Activity
Writing a complete sentence can be a tricky task in kindergarten and first grade! This build a sentence activity is a great resource to add to your literacy centers. It provides students with support in developing complete sentences, making this activity one of my essential back to school ideas.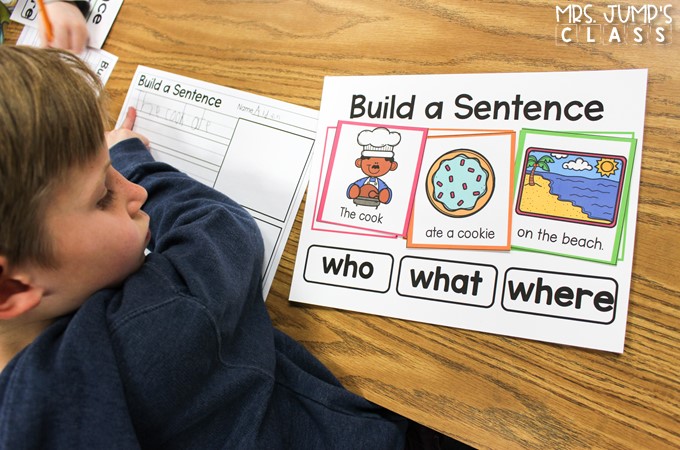 The sentence building mats and cards help students construct a sentence and copy it onto their recording sheet. It can be as simple as that or you can extend the learning even further by having students really focus on the who, what, and where. Having students identify the nouns and the verb within the sentence is a great way to add extra practice.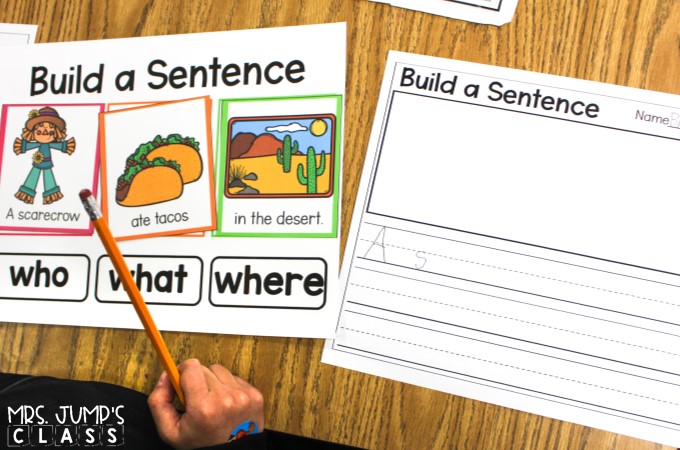 With four different recording sheets, you can easily differentiate within your classroom.
Students will have fun creating sentences that make sense and silly ones, too!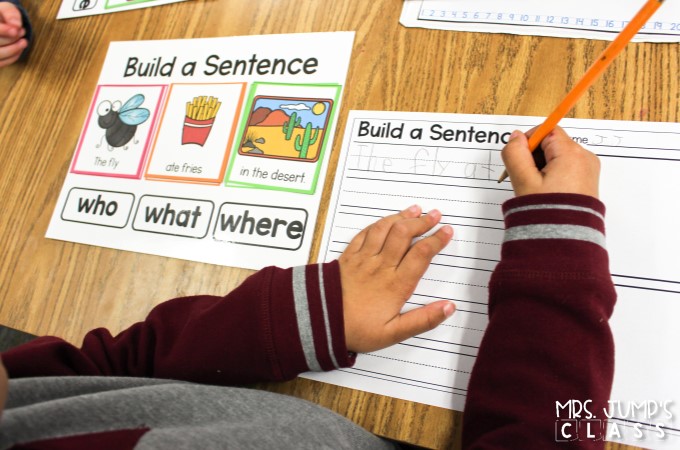 With over 200 word cards, you might decide to print in black ink on colored paper. That option is available for you!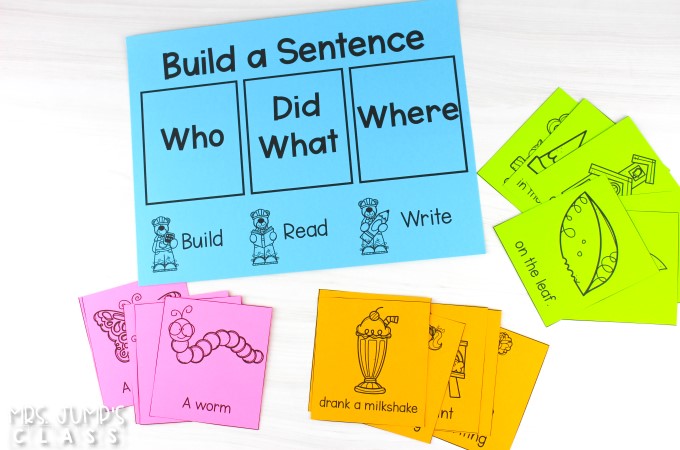 Since this one is a little less color-coded, this is also a nice option for students to read and really think about the who, what, and where.
Click here for this resource for back to school ideas:
Check out some other ideas for literacy centers:
📌 CLICK HERE TO SAVE THIS IMAGE FOR LATER!