American symbols activities and resources. Informational texts, anchor charts, crafts, science experiments, emergent reader, math games, writing activities, and more!
American Symbols Activities
Teaching about American symbols can be lots of fun and students learn about important pieces of our history! These lesson ideas and resources are perfect for engaging students in the study of American symbols.
Chit Chat Messages: American Symbols
Chit chat messages are perfect for shared reading and interactive writing. This is an excellent way to bring informational close reading into your classroom!

I always loved writing out the chit chat message on chart paper and providing students the opportunity to help fill in the missing words. They think it is SO cool when they can use your special markers to write on the anchor chart. You can also display a colored version on your interactive whiteboard.
There also printable versions in color or black and white! So, have students complete their very own.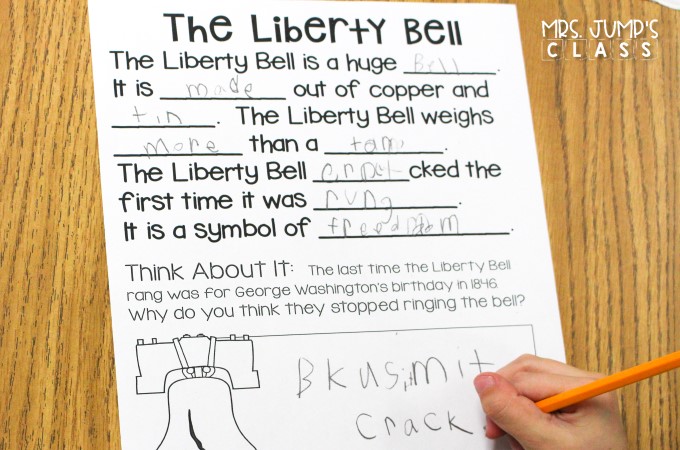 More writing response activities and journal prompts are also included within the unit. Find it here:
More American Symbols Activities!
These kindergarten students had tons of fun with the Statue of Liberty science experiment!
"What! The pennies are green!!" Ha! They seriously LOVED it!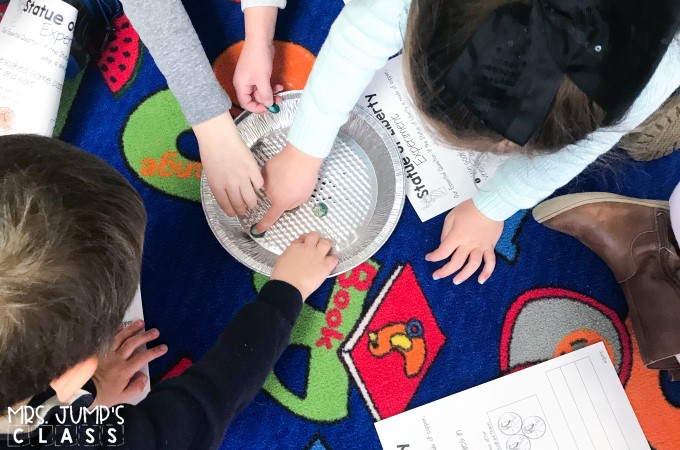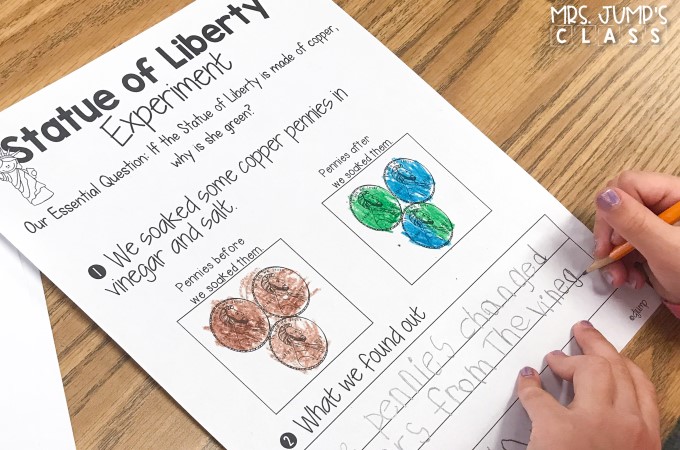 They learned all about Lady Liberty!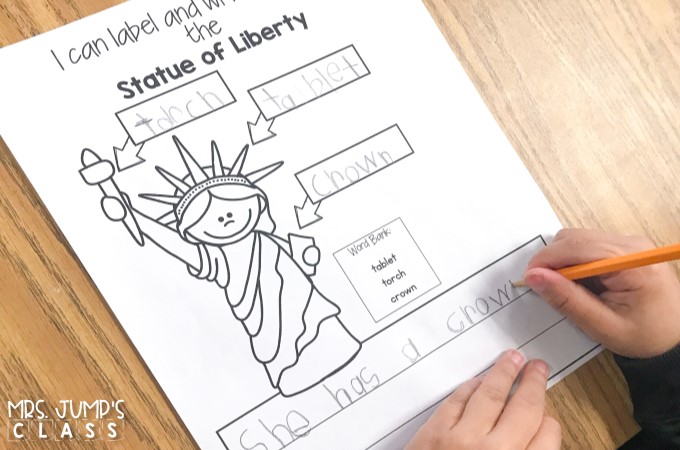 These directed drawings are amazing!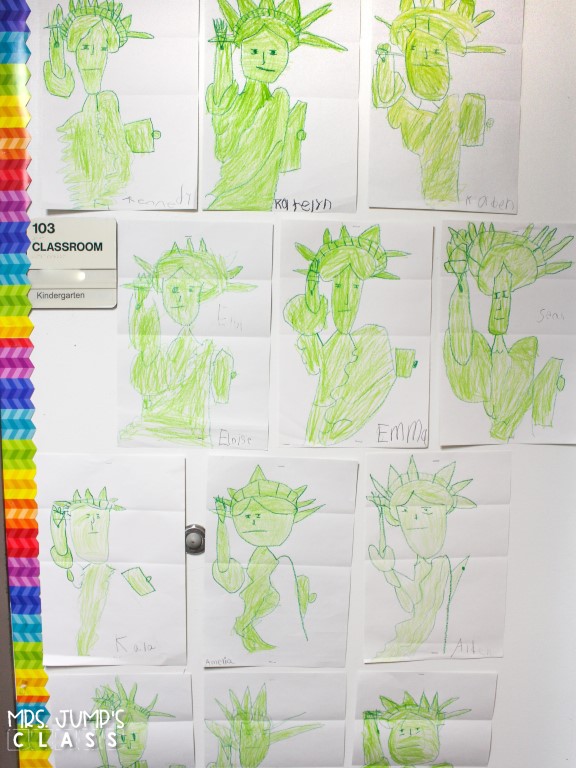 An emergent reader that introduces the American symbols is available, as well.
And, of course, other fun crafts!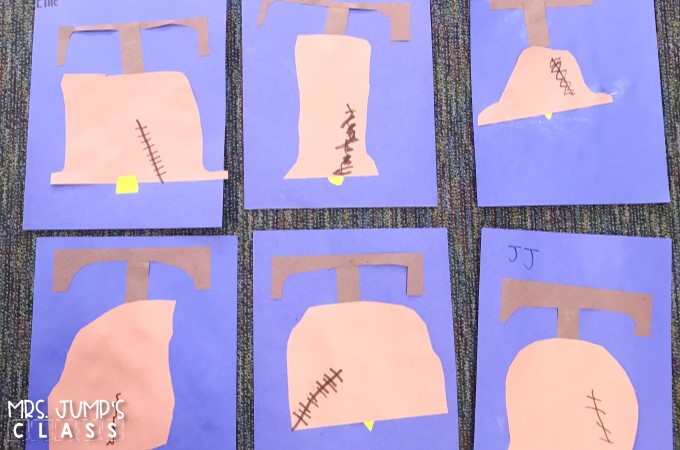 This resource is packed full of enough resources and activities for a one or two-week study on American symbols. Click here for tons of math and literacy fun:
You can also purchase the bundle with BOTH units: