Kindergarten alphabet activities and worksheets to develop letter identification and sounds. Hands-on and engaging tasks to get students excited about letters!
Kindergarten Alphabet Activities
It's that time of year again! Letter recognition ideas are on kindergarten teachers' minds! With a fresh set of kindergarten sweeties coming in, it's possible you have no idea where your students fall with knowing the letters of the alphabet. So, you begin getting prepared! It's time to find those activities to support your early learners and help them to master letters and sounds. Check out some of these kindergarten alphabet activities and worksheets to keep your students engaged during the first several weeks of school.
Poetry
It's not too early to introduce students to a daily poem. These poems are perfect, as they introduce letters of the alphabet. Students quickly hear and identify pictures that begin with the focus letter.
Each poem is simple and short for your kindergarten learners! This is an excellent time for students to practice 1-to-1.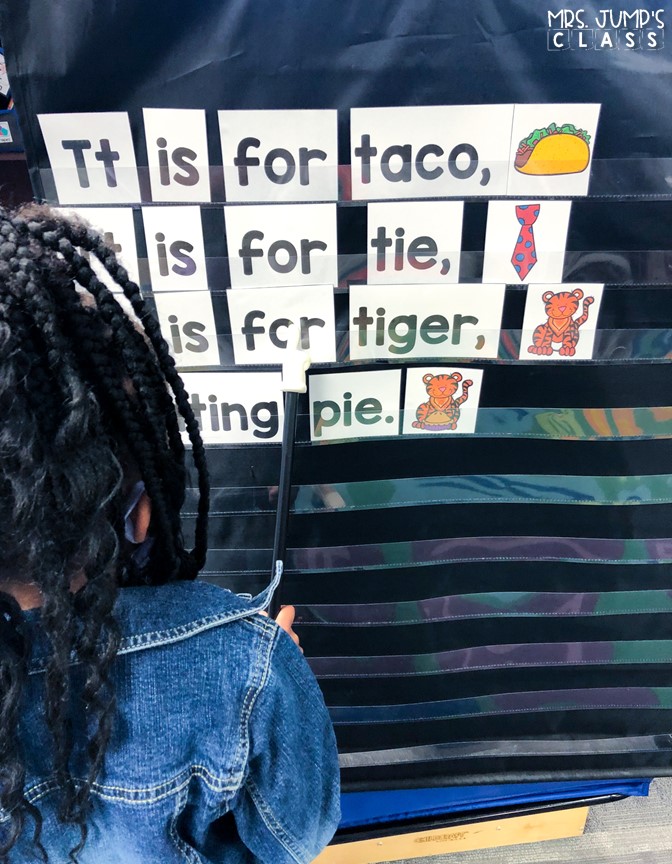 Playdough Letters
Kindergarten students love playdough! These fine motor alphabet activities are perfect for morning work, centers, or really any time of your day!
Letter Sound Mats
Another flexible activity that is great to throw in during your day is letter-sound mats. Students identify the pictures that begin with the letter. They can use colored chips to cover the correct pictures.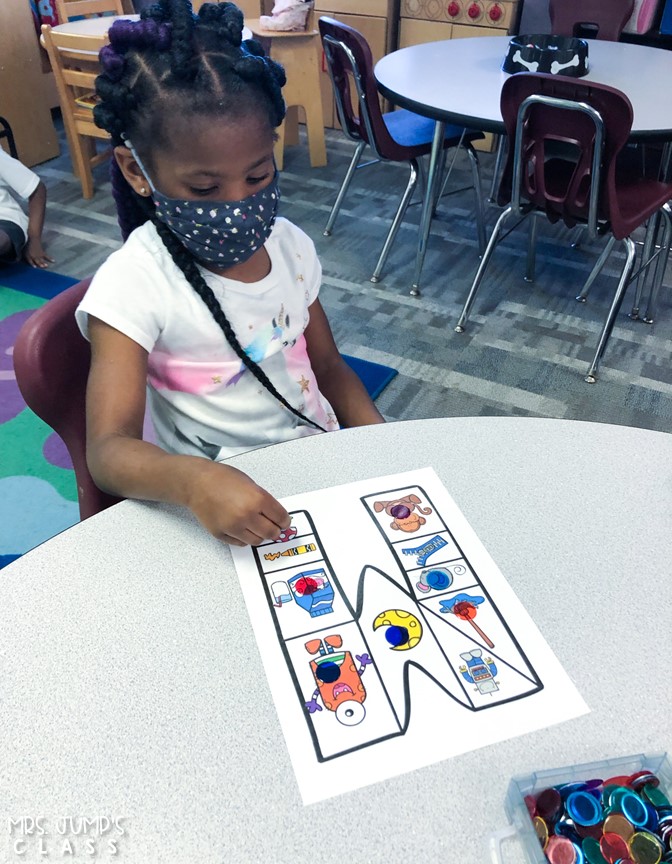 Alphabet Games
If you tell your kindergarten friends that they are going to play a game, it instantly makes the activity so much more exciting! They will love playing these alphabet games! In the Ready, Say, Cover game students identify the letter that is shown in various fonts as quickly as possible. You could even add a timer to this activity to see how fast they can find the letters!
The Race to Trace activity is another fun one! Students spin the spinner to find out if they should trace the lowercase or uppercase letter. The first one to the top is the winner!
Alphabet Recognition Assessments
There are going to be students that walk through your door who may know a few letters and sounds already. If you can do a quick assessment for each of your students, you can provide targeted practice. So many teachers are using ESGI in their classrooms for assessments. ESGI is a program that provides teachers with quick and painless assessments, as well as, amazing documentation and reports for students. It is amazing how quickly you can assess your students using the ESGI platform! Let me show you a few of my favorite features!
First, the actual assessment. It is simple and clean, without added distractions and I love that! Using an iPad, computer, or even your phone you can assess your students. Here is the capital letter assessment.
All you do is simply click yes or no at the bottom to mark if the student knew or did not know the letter. After completing an assessment, you will see this screen. From here, you can view the student history or even print flashcards for additional practice. What an awesome resource to have for sending home!
Speaking of home communication… these parent letters are also an available feature! They are so incredibly easy to print and stick in your students' folders to keep parents up to date on their child's progress.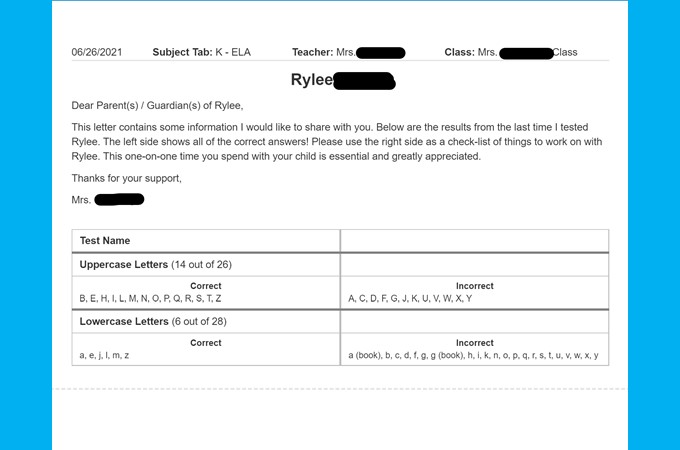 When you log into ESGI, you can view your entire class data or individual students.
Having this kind of data and feedback is what teachers need! There are a plethora of pre-loaded assessments you can choose from, including assessments that Deedee Wills and I have both added to align to our curriculum.
I highly recommend using ESGI for your classroom assessments! You can check it out with a FREE trial here:
Alphabet Recognition Activity Links!
Click the link below to start using the engaging alphabet activities from this post with your students!
If you would like to see additional activities included in my alphabet recognition unit, check out this blog post:
FREE FILE!
Finally, the free alphabet activities file! Simply add your email to the box below.
📌 CLICK HERE TO SAVE THIS PIN FOR LATER!