Digital phonics daily activities for kindergarten and first grade. 1-click Seesaw links and PowerPoint versions available for easy use!
Digital Phonics for K-1
With the possibility of continued distance learning in the future, many teachers are looking for options to support student learning at home. I've teamed up with Deedee Wills to create phonics activities for kindergarten and first grade. These digital phonics tasks are indeed a great way for students to practice daily phonics skills using an electronic device. We've aligned the phonics activities to our Engaging Readers series. With these no-prep digital activities, you can make sure your students are receiving daily practice to support your phonics instruction.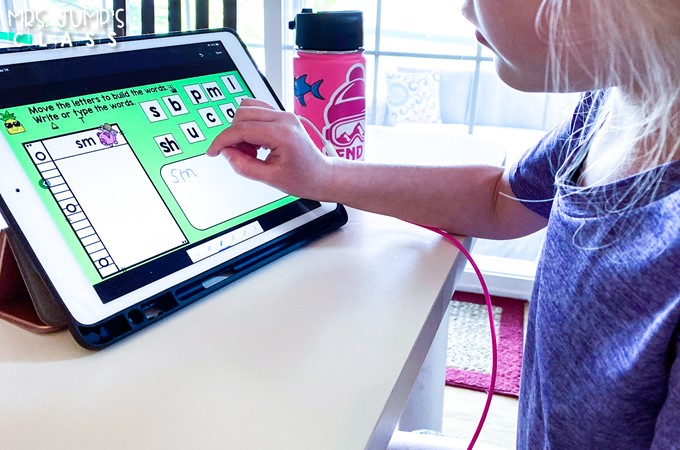 Each week, students practice a new phonics skill. From sorting pictures to building words to writing sentences, students develop their understanding of K-1 phonics skills. There are two separate units. One unit for kindergarten and one for first grade, each with 36 weeks of activities.
During the current pandemic, we quickly discovered the amazing Seesaw platform! We love how easy it is for teachers to create a class of students and upload assignments to be completed. We wanted to make it even more simple. So, we preloaded all of the activities into Seesaw for you. All you have to do is click a link, save the activity, and assign it to your class. It is seriously that easy!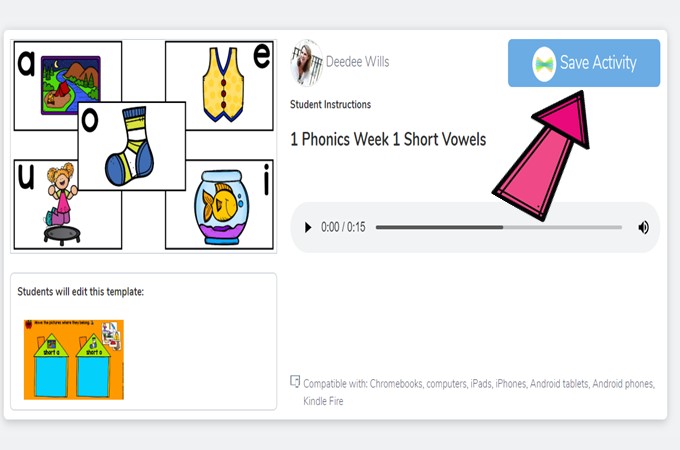 Students can use either a computer or an Ipad to complete their assignments. Then, they submit and you can see their finished work.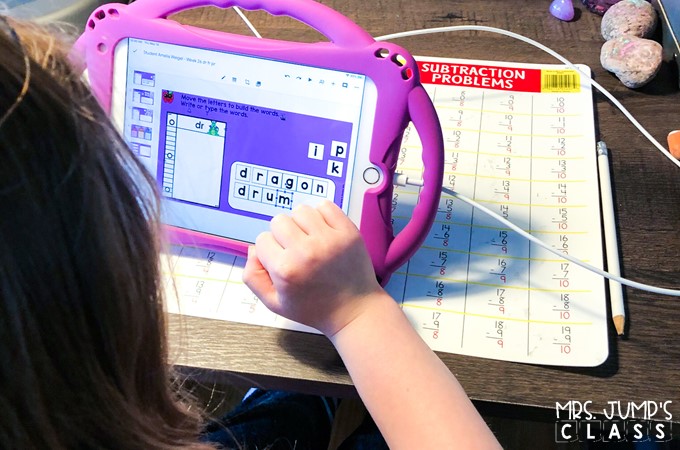 Don't use Seesaw? No problem! The activities are also available in a PowerPoint version. In just a few quick steps, you can add the PowerPoint to your Google Classroom.
We've added these units to Deedee's TPT store. You can find them here:
More Digital Learning Ideas
Looking for more? Check out these blog posts for other digital learning ideas: