African animal activities that are perfect for a zoo unit! Your students will love learning about African animals with these nonfiction book activities. Engaging reading lessons about lions, giraffes, elephants, and meerkats.
African Animal Activities
Are you ready to begin a unit about animals in kindergarten or first grade? Maybe you are focusing on zoo animals, too? These African animal activities are just what you need to keep your students engaged and excited about an animal unit of study! Students will have so much fun with these nonfiction lessons about lions, giraffes, elephants, and meerkats. There are also anchor charts and adorable crafts to create along the way!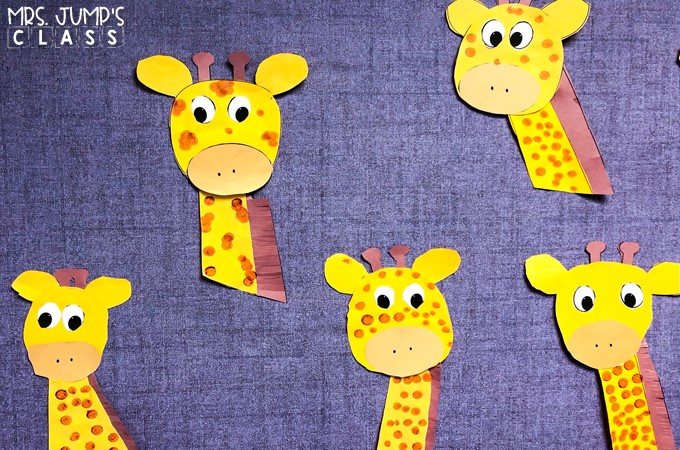 Altogether, there are 4 weeks of lesson plans and activities included in this unit. First, students will share their schema about each individual animal. Then, new learning will take place! Students practice identifying various nonfiction text features, as well as, developing their inferring skills. There are several opportunities to conduct shared writing with your students throughout this unit.
Lions
Students identify their schema and the new learning that takes place throughout the week.
Have fun teaching about labeling and captions!
And all about inferring, too!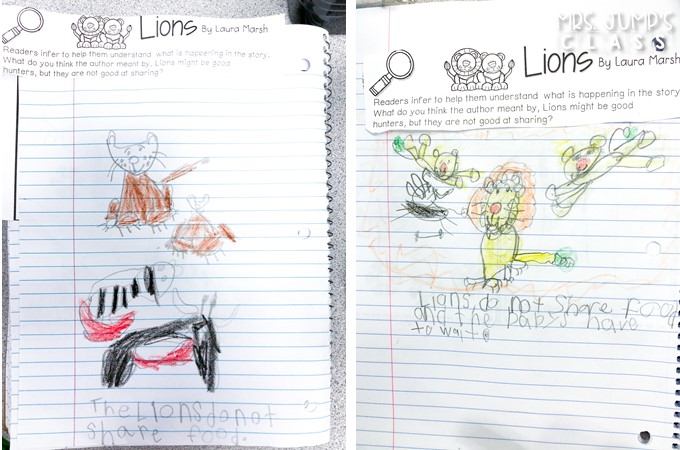 There is also a sentence study to add in as an additional language arts activity!
And, of course, a craft to end your week about lions!
Elephants
More anchor charts!
Students work on inferring after reading the nonfiction text. Here are some sweet kindergarten reading responses about how adult elephants protect their calves from various dangers.
Giraffes
We also included notebook-size response sheets. Just another way to record student schema and new learning!
Additionally, there is an "extend the learning" option for each animal. Your students will love creating books!
This anchor chart is a great tool to create for students to use throughout the book-making process.
The animal crafts make amazing hallway displays! Make it even more special by adding some student writing!
Meerkats
Students learn about close-ups in a nonfiction book and have fun identifying insects that meerkats eat.
These opinion writing pieces for Meerkats are precious!
There is so much packed into this unit about African animals! You can find the bundle of these resources here:
If you are learning about zoo animals, here is another zoo resource that you could add to your unit of study: