Spring books for kindergarten and first grade. See some of my favorite read-aloud lesson and activities for spring! Ideas and directed drawing too.
Spring Books:  Piggie Pie
Ya'll know I love Piggie Pie! There is so much you can do with this book.  Let me share a few of the activities we have in our Engaging Readers Unit.
 These photos are from Stephanie Stewart who teaches first grade.  Here students worked on sequencing the story.
Then students add the retelling to their notebook as well.  If they get confused, they can always go back to the class chart.
Here are a few other comprehension lessons for Piggie Pie.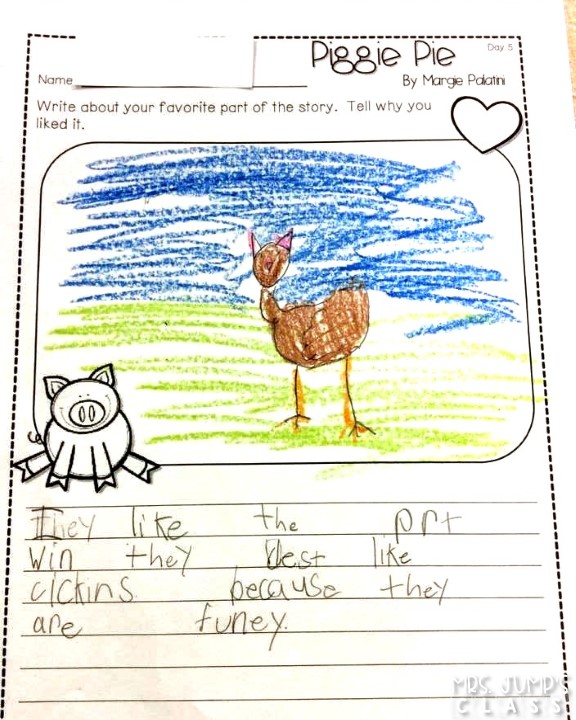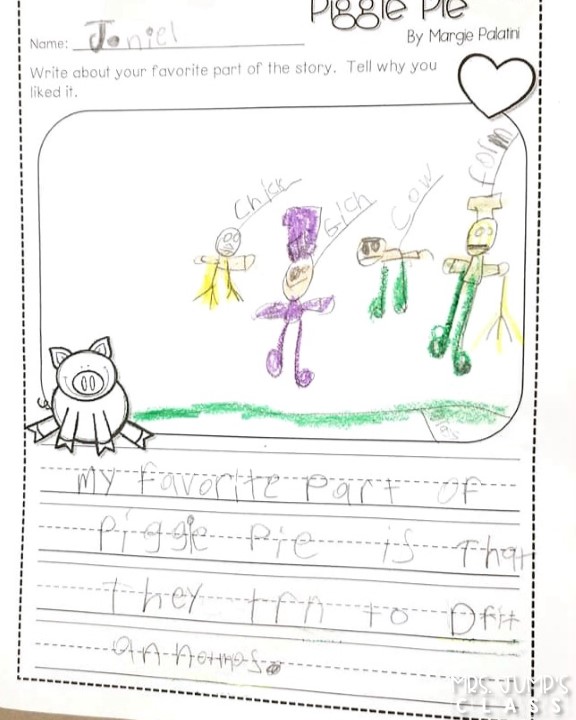 and I just want to share this adorable student illustration!
Spring Books:  Craft Extension
We love doing directed drawings.  Here are just a few samples.
Spring Books: Tops and Bottoms
Tops and Bottoms is another book that is great for spring!  So… we also included it in our Engaging Readers.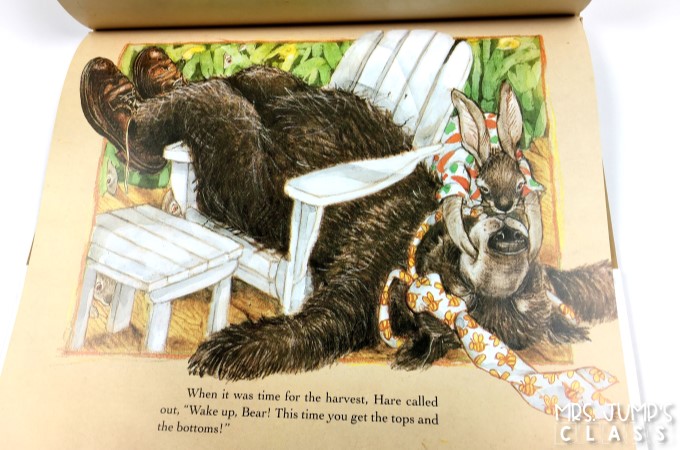 Students did a great job of making predictions.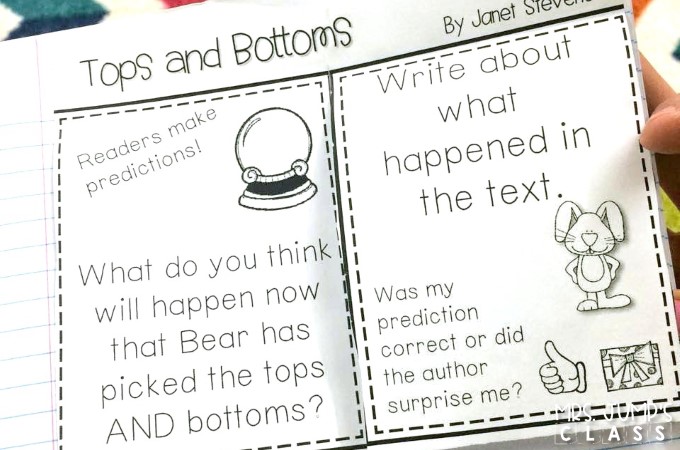 and retelling the text.
Spring Books for Kindergarten and First-Grade
Here are a few more of my favorite springtime books!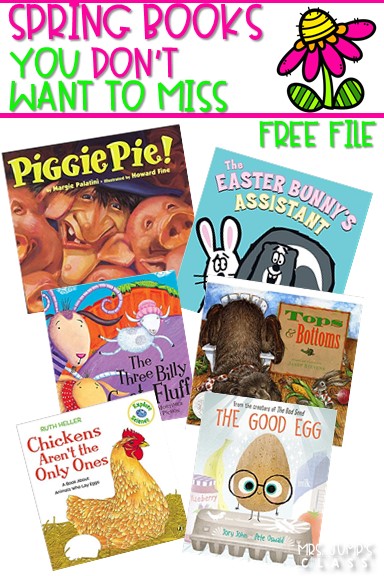 Where can I find the activities to go with these books?
We have created reading comprehension units to go along with these books.  You can check them out below:
You can find our Engaging Reading Activities Below:
Read more about our Engaging Readers Units in these posts below:
Would you like to try a unit out for free?
Simply enter your email in the box below.  You will be sent a link so you can download the curriculum map.  You will find this unit inside!