Spider informational text activities for kindergarten and first grade?   You got it! Done and done!
Deedee and I were asked for more informational texts in our Guiding Readers units,  so we added a stand-alone edition.  As you know, these units are week-long close reading lessons that really allow students to dive in deeper.  The teacher does the decoding work, but the thinking work sits on the shoulders of the students.
Spiders Informational Text
We started this unit of study with Spiders by Laura Marsh. (affiliate link)
These National Geographic Kids books are simply perfect for learning about nonfiction text features such as labeling…
and captions!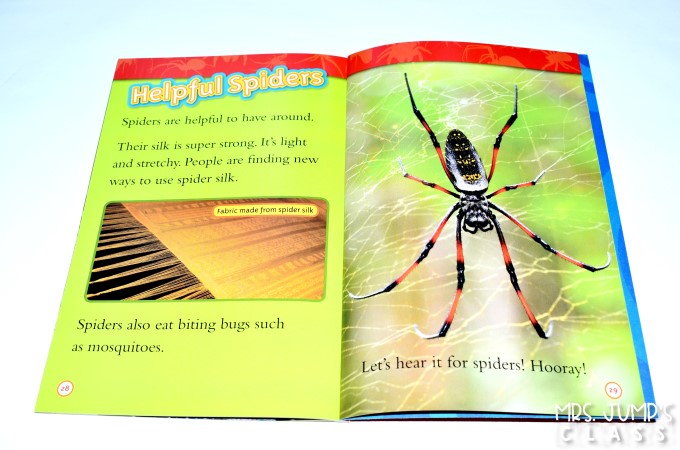 We also think the pictures are pretty awesome too!
We have included a few new anchor charts that highlight these text features as well as the glossary and table of contents.  Lesson plans and prompts to guide your classroom discussion are also included.
Spider Schema Anchor Chart
We always like to include a schema chart to make our thinking more visible.
Spiders Life Cycle
Students also learn about the life cycle of a spider.  The students complete their own version as well.
Opinion Writing
We added a cute craft to our option writing chart.  We first start this activity by taking a survey.
Then students add their own opinions!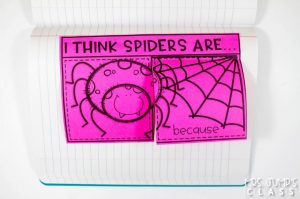 All of these activities and the craft are included in our new Spiders Guiding Readers unit!  You can see that unit by clicking HERE.
Spider informational text activities are a perfect addition to your October lesson plans!   We would love to hear how they work in your classroom!