Science videos for kids to use in a primary classroom. My favorite YouTube Science channels to find educational videos for kindergarten, 1st, and 2nd grade!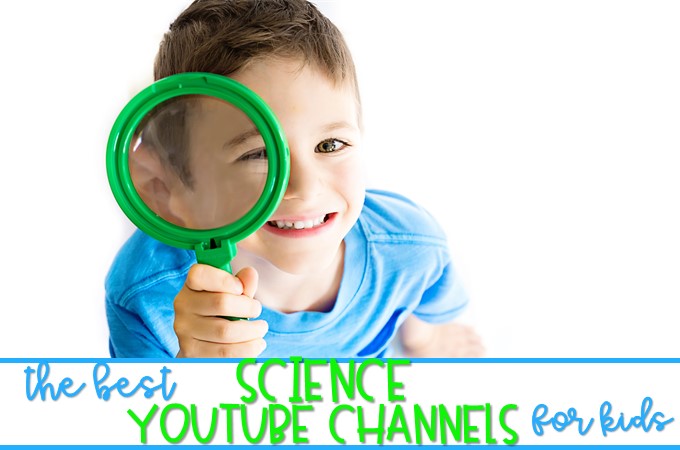 Science Videos for Kids
Starting your new science topic with a fun video is a great way to get students excited about learning. Using science videos throughout your study can help reinforce what you're learning and lead to better student comprehension. Here are a few of my favorite YouTube channels that have a variety of science videos for kids.
Great educational videos all mostly five minutes or less! There is even a Happy Learning Espanol channel.
Dr. Binocs makes exploring science topics fun.
Kids Academy has more than just science videos, but if you type "science" in the search bar, it will show just science videos for kids. Here is a fun one about forces and motion.

This channel is awesome! So many great science videos to choose from. Check out this video about how a seed becomes a plant.

Most of the videos on this channel are super short. However, Safari Live episodes are around an hour and teach about different animals.
This channel has a few song videos that teach about animals. Not too many, but here is cute one!

This channel is great! It has a large variety of videos, not just science. Use the search to help find what you need.
These videos make me laugh! The videos are mostly songs, but do a great job of teaching the concept. Watch this preview video:

I'm so glad I found this channel because it truly has some great science videos! The videos are super educational. Here is a video about ocean animals.

Another good collection of videos. The videos are not all science related, but all look great for classroom use! This video is all about the sun.

I hope you can find some great science videos to use in your classroom!