Engaging Penguin activities and videos. Students will enjoy reading and writing about penguins, doing a science experiment, and making a craft.

It's Winter… the best time to learn about penguins! What better way to embrace the winter months than to learn about an animal that loves the cold (well most of them). Learning about penguins can be such a fun time in your classroom. Here are a few lesson ideas for you!
Penguin Activities
Start learning about penguins with books and videos. Pull out your collection of nonfiction penguin books to have on hand throughout your unit of study.
Check out this resource, too. It is perfect to use for shared reading and interactive writing. This book can be easily printed and used year after year!
Or pull it up on a Smartboard or device so you don't have to print!
Add a daily chit chat message to your penguin lessons. These align with the book above!

Record some new learning with an anchor chart!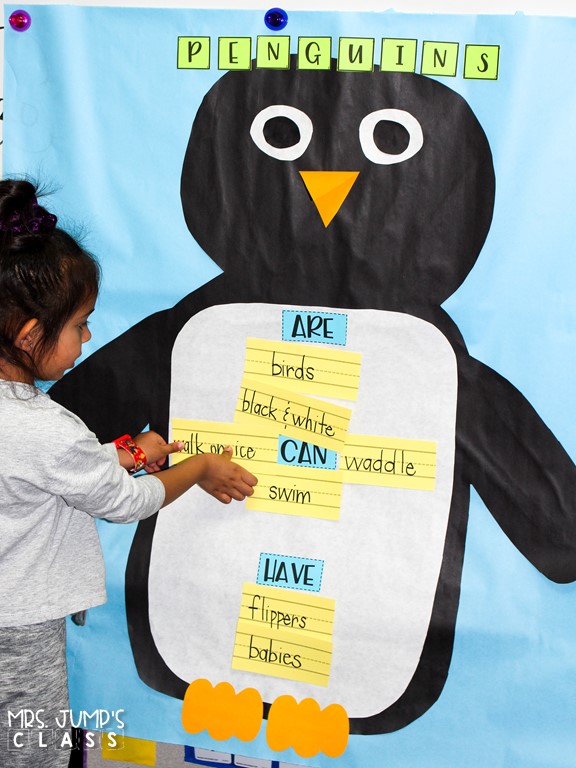 Research even more together with these videos for 17 different species of penguins by simply scanning a QR code. Students respond in writing with these report pages. There is one for every species! Note: There are two versions available to access the videos. You can use the QR code version, OR you can pull the posters up on a Smartboard or other device and simply click on the image of the penguin to go straight to the video. Easy Peasy!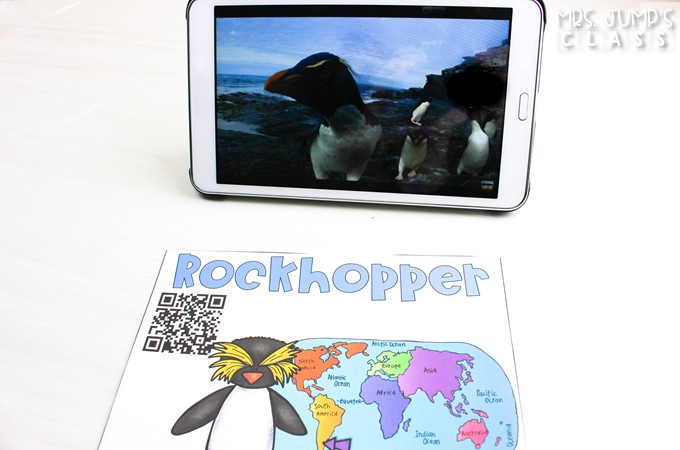 Penguin Activities: Science Experiment
I love this activity! How do penguins stay warm in that freezing water? Students get to experience what it might be like with oily feathers and blubber!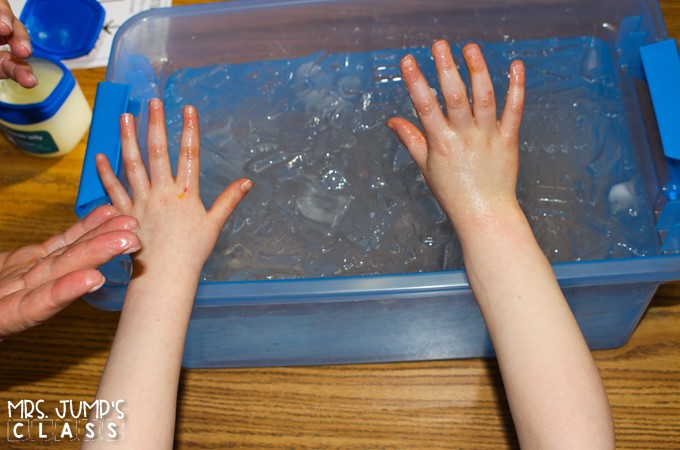 Penguin Activities: Craft
Students create a penguin glyph and complete a graphing activity.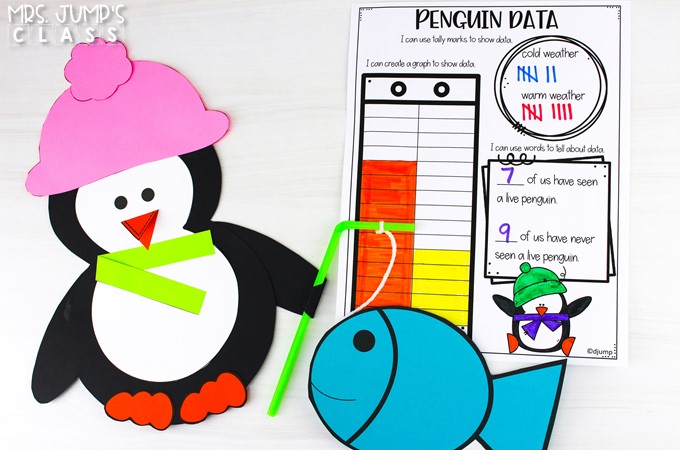 Penguin Activities: Movement
Add in a fun movement with this song from Jack Hartmann!
All of the lesson ideas in this post (and even more) can be found in these units:
📌 CLICK HERE TO SAVE THIS IMAGE FOR LATER!