Christmas read aloud books for kindergarten and first grade. These are some of my favorite books to read during the month of December.
Christmas Read Aloud Books
It's December! Whoo-hoo! Check out this list of 25 Christmas read aloud favorites!
Teddy is anxiously awaiting Christmas. He and Big Bear have lots to do!
Elf friends work to keep Santa on schedule. Follow the 24 hours leading up to Christmas with this fun story.
The Gingerbread Girl outsmarts the fox in this classic holiday story. You can find reading lesson plans and activities for this book here:
David is excited about Christmas. Will he be on the naughty or nice list?
Little Mouse shows kindness at Christmas.
A sweet little story of how animals would celebrate Christmas.
I just love Otis books! This sweet story warms my heart!
A little boy has a hard time making friends at school. The custodian shows him kindness and gives him a wonderful gift.
For reading lesson plans and activities, click here:
Help the Elf gather up gifts for Santa to give to Mrs. Claus.
The wombat loves carrots… but so do reindeer. A Christmas version of Diary of a Wombat.
This is such a neat book – A Nordic story with beautiful photographs!
Another great holiday story! Check out our reading lesson plans and activities for this story here:
Two children and their grandmother take in an injured deer from the forest. They awake to a surprise on Christmas morning.
I love this series of books! Such a fun read-aloud!
The farm animals don't want to take a Christmas bath in the cold so they come up with a plan.
Hedgehog works to get ready for Christmas and gets a little help from his friends.
Bear and his friends celebrate Christmas.
Someone's been eating the bear's gingerbread cookies, sitting in their chairs, and sleeping in their beds!
If your students are crazy about unicorns, like some little ones I know… you'll want to read this fun Christmas story!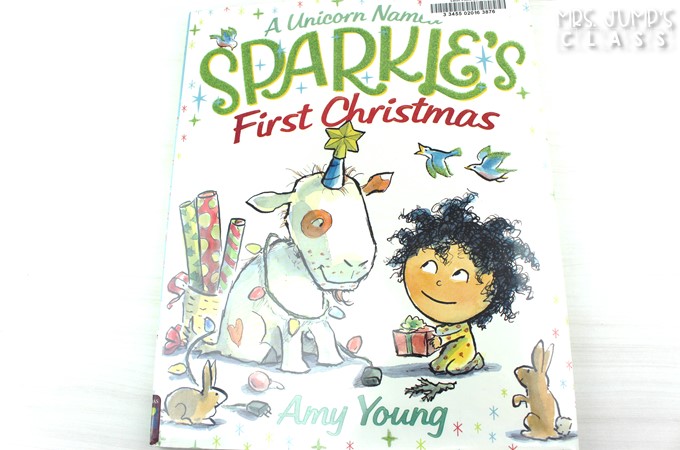 Your class with love this book full of 8 short chapters about how to be ready for Christmas.
A fun take on this classic Christmas carol.
A cute story about a little boy who takes good care of their Christmas tree, even when Christmas is over.
A fun Christmas read aloud, especially for your sweeties who love the big construction vehicles.
Rollo the troll hasn't lost his tail yet because he isn't kind. Will he change in the spirit of Christmas?
A little chipmunk learns all about Christmas.
📌 CLICK HERE TO SAVE THIS IMAGE FOR LATER!