Holidays around the World! Travel around the world and learn about 10 different celebrations. PowerPoints, anchor charts, writing responses, and a fun Holidays around the World craft!
Holidays Around the World
Studying celebrations and different countries around the world is always fun with little learners in kindergarten and first grade. It is so neat to explore different cultures and beliefs in various countries. In my Holidays Around the World unit of study, students have fun learning and completing activities and fun crafts if my favorite way for each of the different holidays represented.
I love the idea of creating a book ahead of time for each student because it is a great way keep their writing responses nice and neat throughout the unit. You don't have to learn about all of the countries. Just pick what craft idea works best for your class.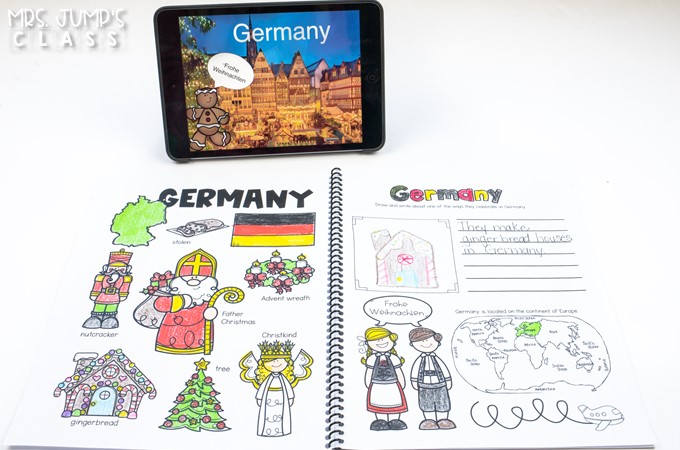 We also create a suitcase to hold all their Holidays around the World crafts along the way.
For each country, you will find a PowerPoint presentation with REAL images which is tons of fun for young children!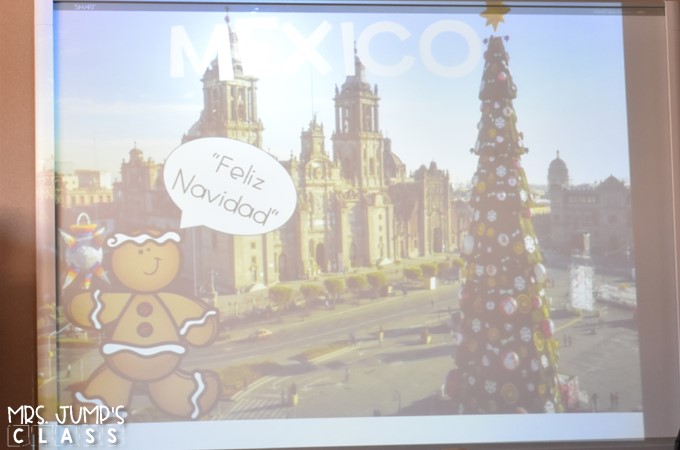 We use PowerPoints as the perfect opportunity to learn fun facts about the different holiday celebrations.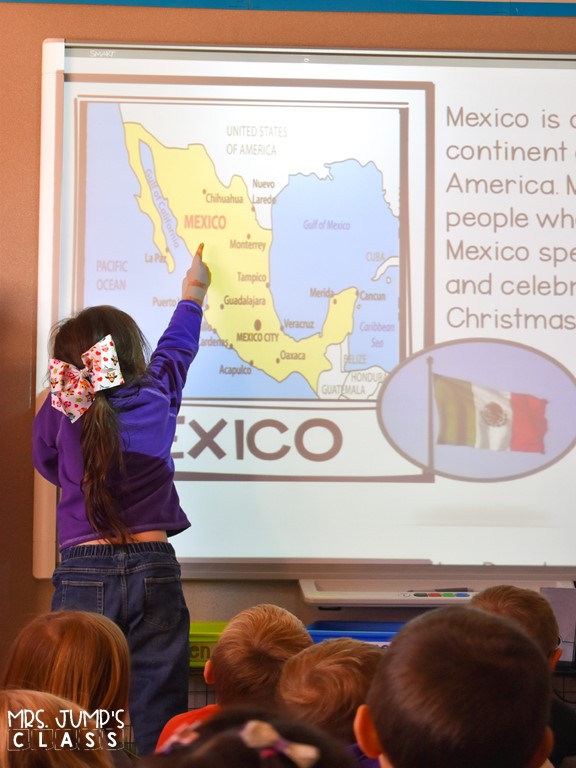 These chit chat messages and other writing response activities are included in world activities. Complete these with your class no matter their grade level to solidify their learning. When you have these bound into books, they make a fun way to make great presentations for parents! I know some schools have an important day which they call a "showcase" or something similar. Parents and family members come in and check out the fun learning that is taking place. This could be an excellent resource to have for students to show off their world research in different ways.
You can also create a Holidays around the World craft and use it to make an anchor chart. Once again, these make a great display with interesting facts for your classroom!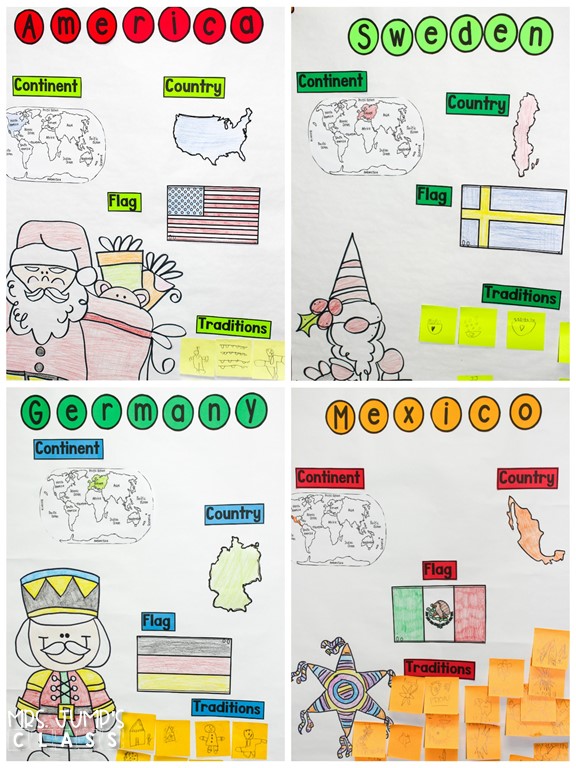 The crafts turn out so adorable! Look at this nutcracker a student made as a Holidays around the World craft when learning about the Christmas season.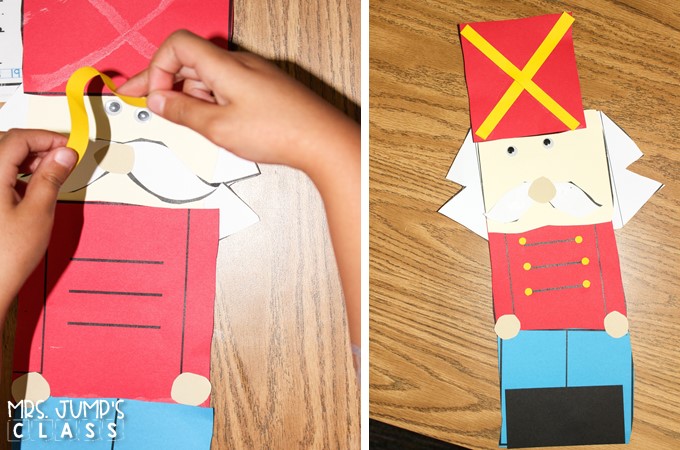 Have so much fun teaching about different fun holidays around the world with this unit on different holiday traditions:
Holidays Around the World! Travel around the world and see how other countries celebrate the holidays and experience holiday fun. This unit of study currently includes FOURTEEN countries and the continent of Africa for a total of FIFTEEN holiday studies.
Countries that are included:
*America
*Germany
*India
*Israel
*Italy
*Philippines
*Sweden
*Mexico
*Russia
*France
*England
*Australia
*Afghanistan (Ramadan)
*Brazil
Continent of Africa
*Africa- students will have a great time learning that Kwanzaa was created in order for African Americans to pay tribute to their African ancestors
📌 CLICK HERE TO SAVE THIS IMAGE FOR LATER!