Writing lesson plans for the entire year! Complete writing units to help you teach writing in kindergarten and 1st grade.
Writing Lesson Plans
Teaching writing can feel quite overwhelming! Writing instruction should occur daily in the classroom. However, you may find yourself asking, "Well, what exactly do I teach for writing?" That is a question I often hear from kindergarten and first-grade teachers. Deedee Wills and I created the perfect solution for you! We spent countless hours creating a writing curriculum for kindergarten and 1st grade. We later added 2nd grade, too! (You can more information about 2nd grade at the end of this post.) Throughout our Writing Through the Year bundle, we've included daily writing lesson plans that are aligned to standards, anchor charts, rubrics, mentor text ideas, and more! The bundle is divided into 9 writing units to last you throughout the entire school year.
Each writing unit consists of 20 writing lessons. Ideally, you would complete 1 unit per month. Obviously, months with limited school days may be different. Within each unit, you will find the scope and sequence for the unit. Here is an example of unit 1. This unit gets you and your students ready for writer's workshop.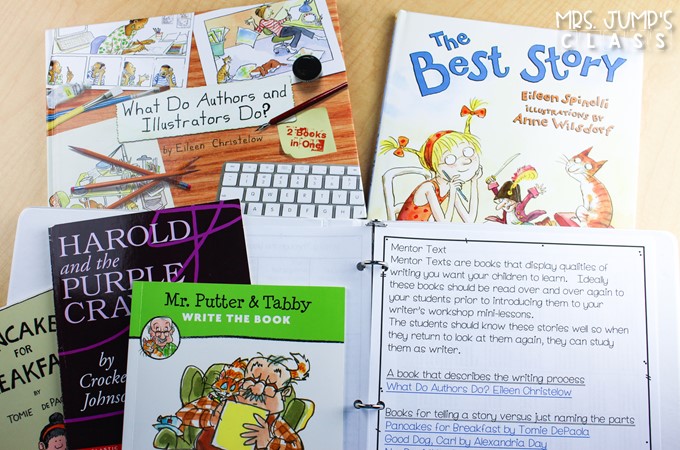 Setting up your writing block is a process and takes time for specific procedures to be taught. Students will learn about their job, as well as, yours during writer's workshop.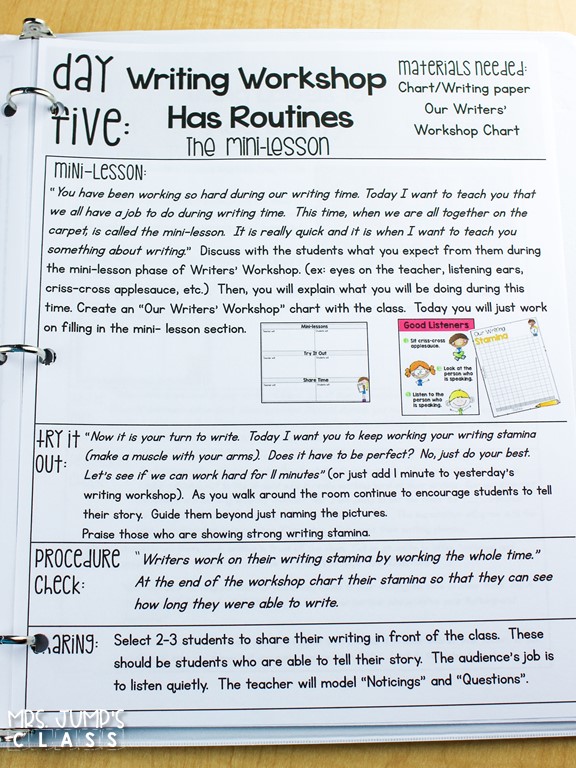 You will complete and utilize anchor charts throughout the writing units.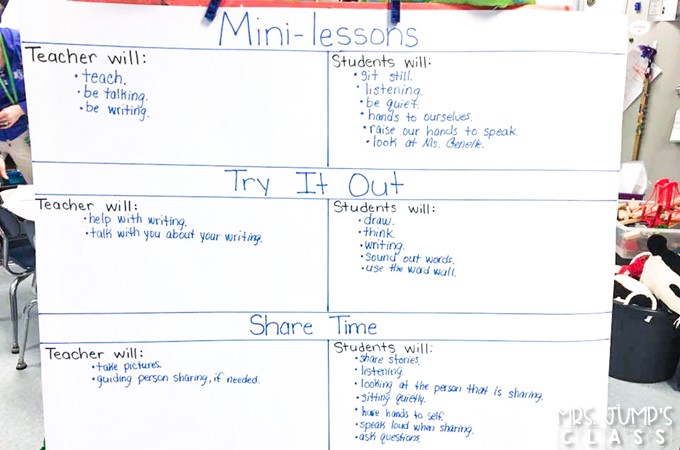 Once you set the routines and procedures, students are ready to begin writing.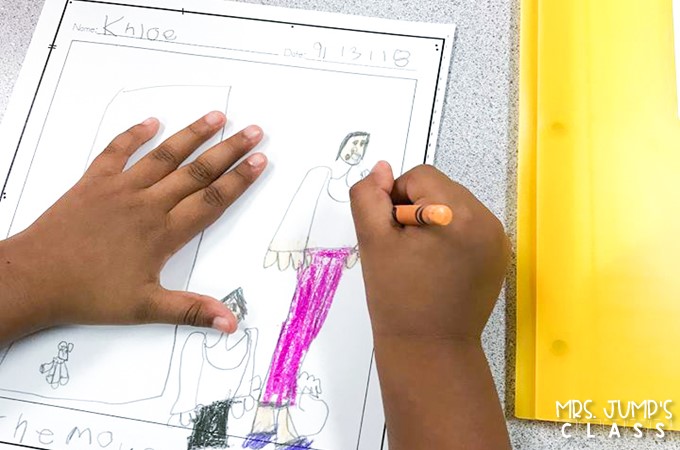 Students' writing will develop with each new day of writing instruction and practice.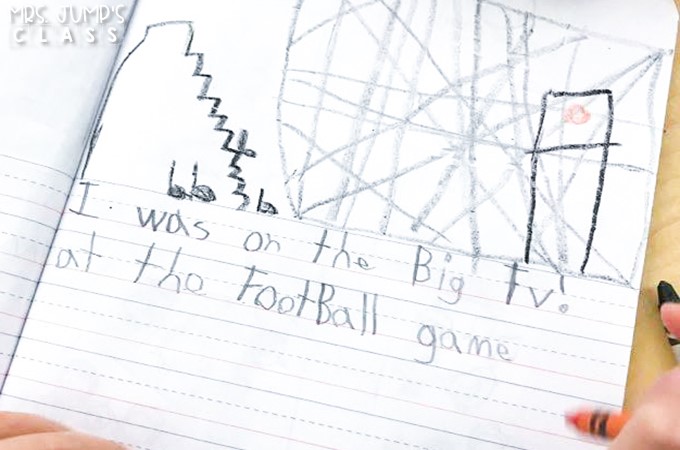 As you progress through the units, students will challenge themselves even more.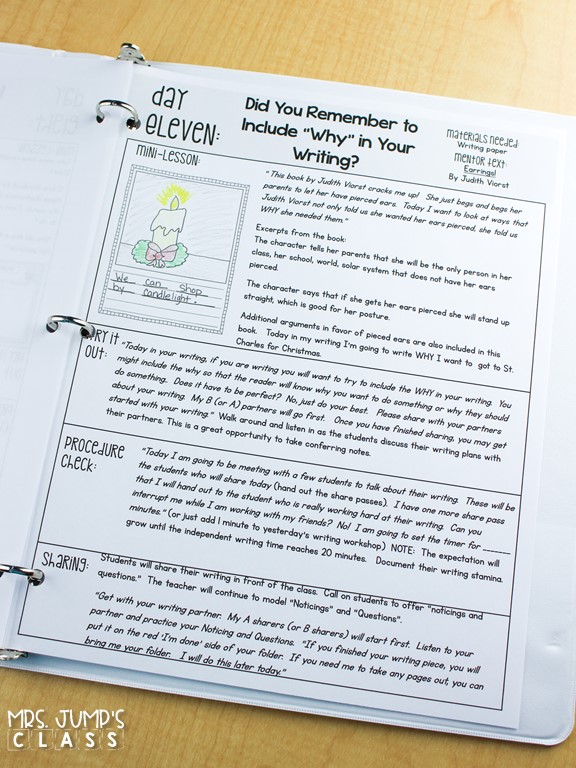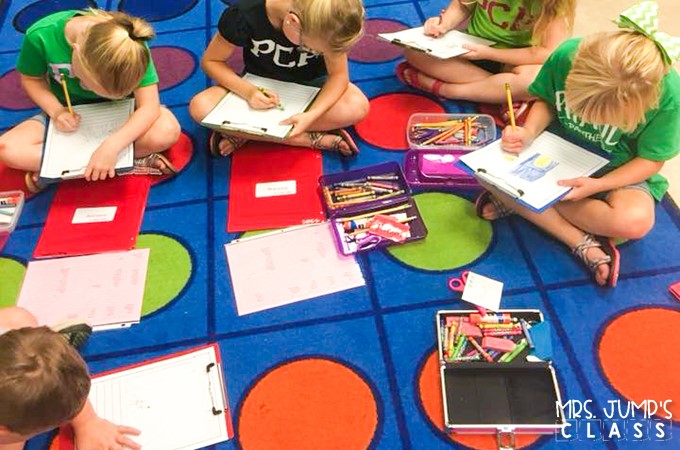 Student Sharing
Having students share their writing with their peers is a big part of writer's workshop. Each day, students will share what they worked on. This is also a time when you can bring attention to great pieces of writing or students who did a good job of practicing the specific lesson idea for that day.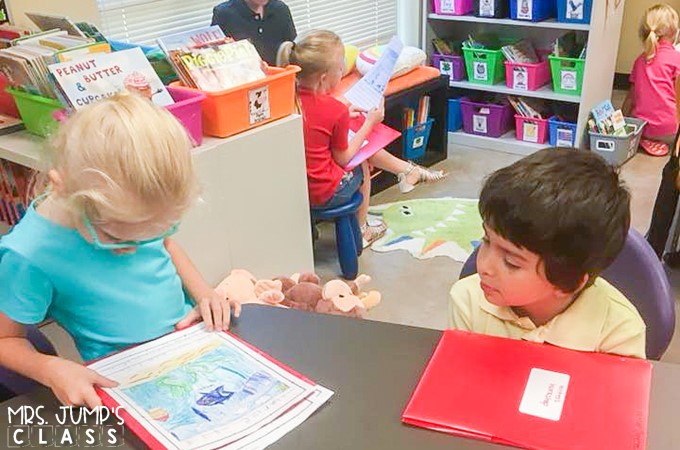 Rubrics
Rubrics are included with each writing unit. For our kindergarten and first grade units, you will find a rubric for emergent writers(kindergarten) and early writers(first grade).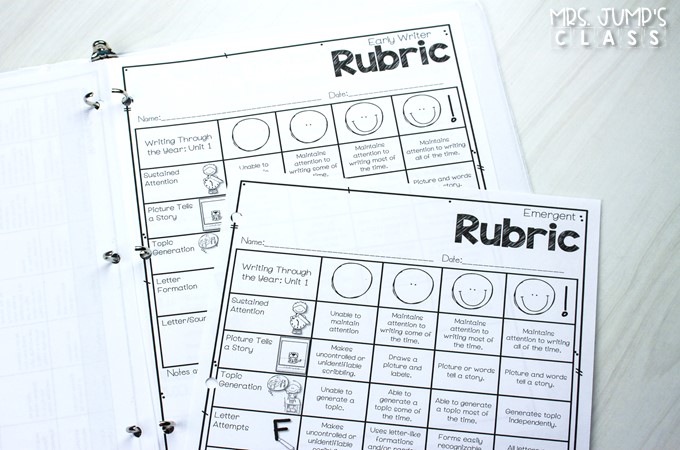 There are also fix it up checklists for students to use. After introducing and modeling the checklist, students can independently check their own writing for correct mechanics.
Start feeling confident about teaching writing each and every day in kindergarten and 1st grade! We make it simple and stress-free.
Check out our writing bundle for kindergarten and first-grade, here:
Plus, click on this link to get a FREE writer's workshop helper for your students:
If you are interested in 2nd grade writing, here are a few blog posts on Deedee's website:
📌 CLICK HERE TO SAVE THIS IMAGE FOR LATER!