21 Kindergarten math centers to practice numbers to 10. Digital, black & white, and color options that match up to the Common Core Standards.
Kindergarten Math Centers
Research says that in order to develop a strong understanding of quantity, and how to manipulate quantities, children need plenty of counting opportunities. Eventually, counting needs to become automatic. (DREME Network) I've created 21 math centers that support counting and cardinality. Within these centers, students practice various Common Core standards. Your students will be counting with one-to-one correspondence, writing numbers to 1o, counting on from a given number, and more!
These centers are available in three formats to meet your classroom needs.
Digital Centers
Use digital kindergarten math centers on a classroom computer or tablet. These are completely prep free and a great way to incorporate technology into your center time. Each digital center starts with an I Can slide to support student independence. Additionally, students can record their answers on the response sheets included.
Black & White Math Centers
Printing in color isn't always an option for teachers. All of the centers can be printed in black ink onto bright colored cardstock for awesome "colored" centers!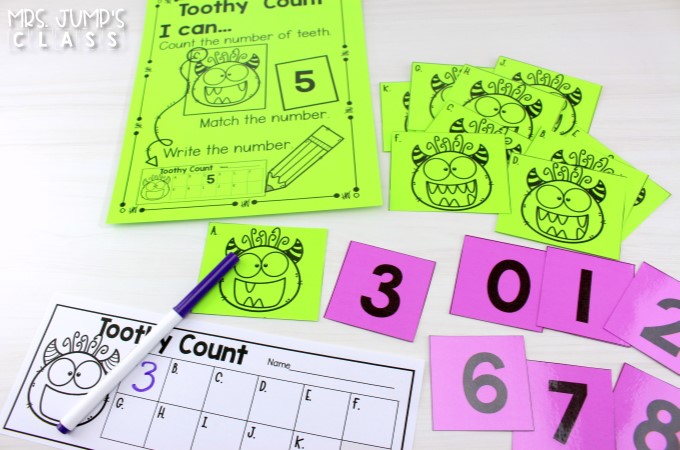 I've included a printable writing numerals book, too! It is super easy to print, cut, and bind together for fun number writing practice. Students just write and wipe it clean. I love that this can be used again and again! Add some fun manipulatives for students to practice one-to-one correspondence for each number.
Colored Math Centers
Finally, these fun and brightly-colored centers provide a third option. Quickly print and cut these straight-line math centers and they are ready to go!
Incorporate some fine motor practice with these Playdoh mats, because who doesn't love Playdoh?? Unless you're a teacher and it gets stuck in your carpet… Note: use plastic trays!
For this activity, students make the number and show it on a ten frame using manipulatives. Learning with concrete items is so beneficial. Support your students by providing objects for them to sort into groups and count.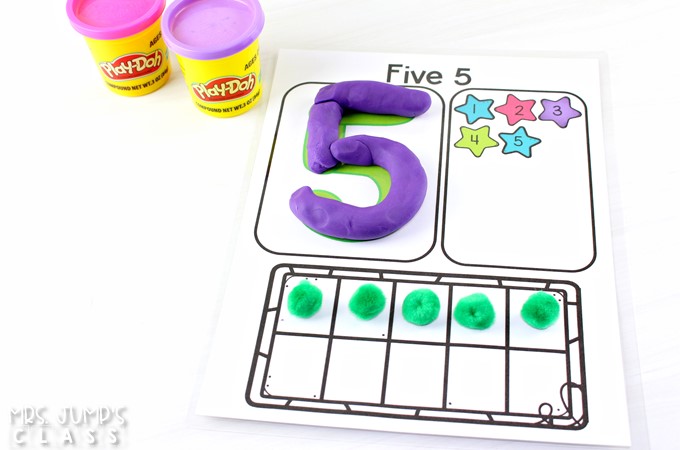 Math Group Options, too!
Wait, there's more! Add these fun, open-ended counting mats to your math groups for hands-on learning. Without a doubt, your students will love these!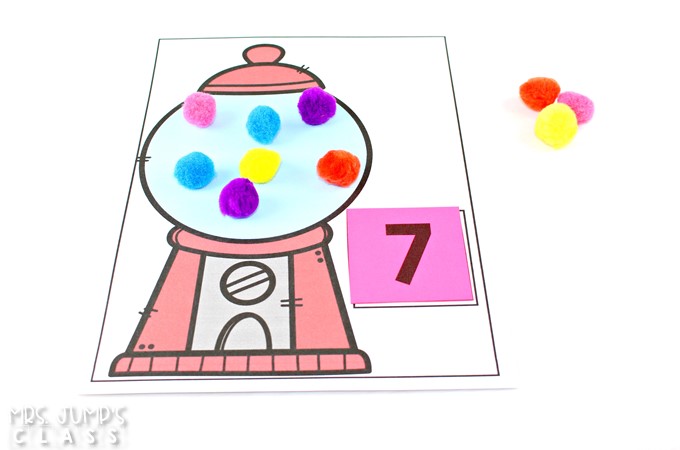 Start using these kindergarten math centers in your classroom! Click below:
Do you want to save money and get more math centers? If so, click here: