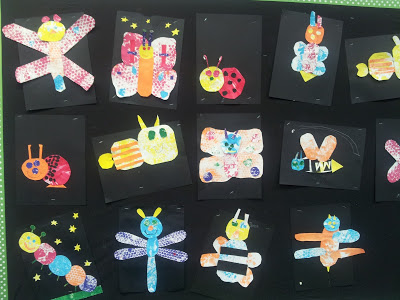 We read Eric Carle's series of insect books and then we made our own Eric Carle inspired insects.
This is what we started with.  The papers were made by painting with bubble wrap, sponges,  circle paint brushes and those soft body wash thingies.  (not the technical term…but shoot!  I can't remember what they're called.  You can buy them at the Dollar Tree and then come on a little rope. )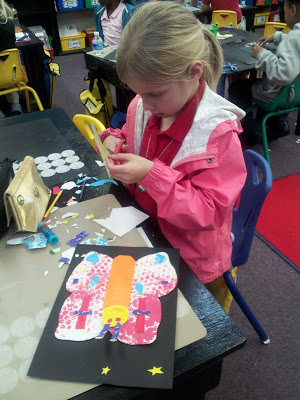 I LOVE how the kids know how to use squares, rectangles and their creativity to turn the shapes into masterpieces!  Tomorrow is Friday, y'all!