I  will admit that I was kind of sad for my spring break to end.  I LOVE being able to sleep in just a little bit and it is so much nicer to wake up without having an alarm clock buzzing in your ear.  But today we started one of my favorite units so that made going back to school a little easier, Insects Unit. This Insects Unit can be used with an Insect Animals theme or as stand-alone Reading and Writing lessons and activities.
Here is how I plan out my Insects unit.
We did a directed drawing of an insect and labeled the body parts.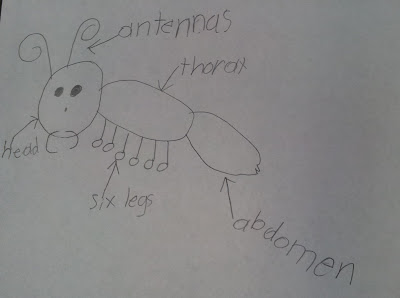 You can download a free Insects Unit emergent reader by clicking on the picture below.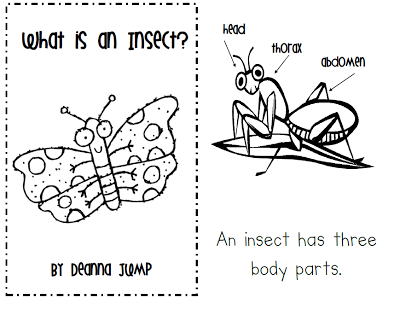 My goal this week is to make a daily post about what we did each day.  Y'all heard it here.  You see it in writing.  If I don't do it…. Kick my butt!  Seriously!!  My blog has been so neglected that when I tried to sign in it kept saying,  Who the heck are you???  🙂
I promise.  every day.  this week.  Who knows?  Maybe I will be able to do it next week too.
Shoo!  I better wait and see how I do this week before I make that kind of a promise.  🙂