Compound Eyes!  We looked at our friends through a bug viewer and then drew what an insect would see.
In addition to Nonfiction books we are reading some fun fiction books about insects and working on
story elements and identifying the theme of the stories.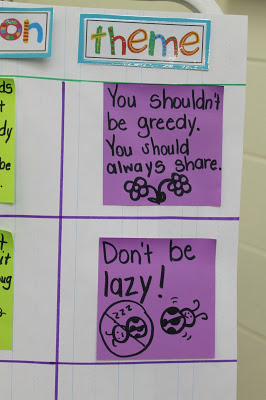 Here are some fun math prompts that you can download as a freebie.
Just click on the picture below.