Woot!  Woot!  I LOVE our Dinosaur unit.  We started our unit last week.  Here are a few pictures of some of the things we do during this unit.
We start with a HUGE paper mache egg.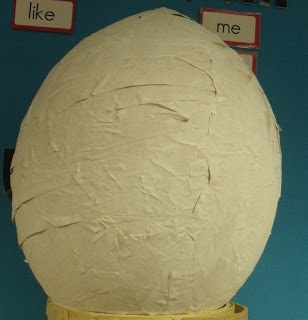 I give clues about what's inside and the kids make inferences.
Student inference sheet.
RAWR!!!!!!  While they are at specials a Tyrannosaurus Rex hatches!
Schema chart in progress…
One of our chit chat morning messages.
Student journal entries.
 The Earth during dinosaur times.
Pangea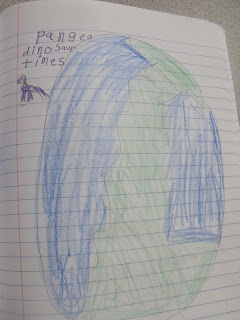 The Earth now.
Seven continents
To view my dinosaur unit on TPT click on the cover.
Click on the cover below to download a free emergent reader.
This is one of their favorite poems.
Clipart compliments of DJ Inkers
You can follow me on Instagram by clicking on the picture below.  (Note:  I'm just getting started!)