I can't believe that it is already February!  The time is flying by!  February is a busy month in the Jump house.   My daughter, Taylor has a birthday on the 4th and my son, Hunter has a birthday on the 24th so we will be eating lots of yummy (I.DO.NOT.NEED.IT) birthday cake this month!  🙂
Okay, so this is my first time to link up to the currently that Farley from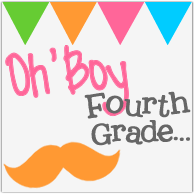 sponsors.  It is so much fun to go through and read everyone's responses.  I don't know why I've never linked up before!
So #1 I'm listening to the David Crowder Band on Pandora.  This is one of my favorite Christian bands and this is one my favorite song that they sing.  
2.  Saturday night is family game night.  We just finished playing Mexican Train dominoes and I lost.
BIG TIME!  But it is still fun.  (not as fun as winning).
3.  Oh, my word!  I have so many things on my to do list.  It is UNREAL!  I need about 100 of these little guys in order to get everything done!


4. I really miss my sweet Grandbabies.  When we lived in Georgia I saw them every day.  Now that we live in Florida I only get to see them about once a month.  It hurts my heart so much!
5.  Leaving tomorrow to present at the Texas Prek-K conference!  Can't wait!  Need to pack!
6.  Can you spot the fib?  I Love Mexican food A LOT!  I could eat it for every meal.  Seriously!
I am not doing very well with my workouts.  UGH!  I am not a morning person so I tell myself that I will
get on the treadmill in the evening and it very rarely happens.  I am TERRIBLE at making myself  workout.  I need someone to yell at me and force me to get on the dang treadmill!
Yes!  I actually won a Bull Riding contest when I was a Senior in High School.
Yes, it was a real bull.  Yes, it had horns.  Yes, I was CRAZY!  I'm sure the bull must have been trained not to buck too hard or fast and not to gore me to death! But it was still  the scariest 8.2 seconds of my life and it was not worth the plastic trophy.  I can tell you that right now!
Are you going to be watching the Super Bowl tomorrow?
I have to tell you what my son said.  If you are a Seahawks fan you might want to skip over this.
My son, Hunter is a freshman in college and he is a huge sports fan.  Last night it was his turn to say our family prayer and he said a beautiful prayer and then he ended with this,  "and Lord I really hope the Broncos are praying harder than the Seahawks."
To celebrate the game I'm having a Super Sunday sale.  Quite a few of my friends are having sales too!