25 Back to school read alouds to pick up and share with your primary students to calm their nerves and create a few laughs.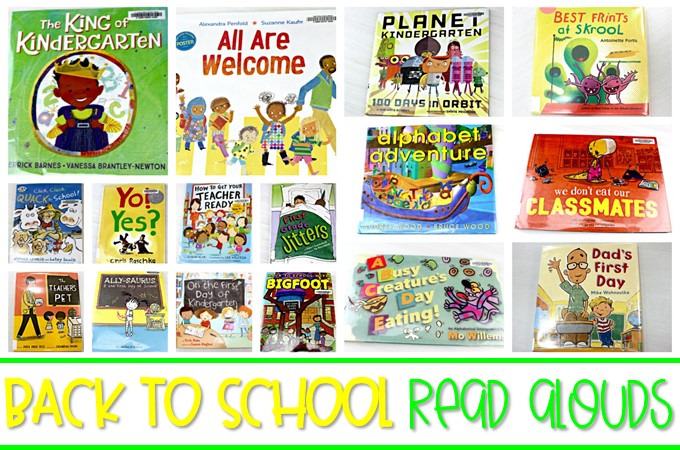 Back to School Read Alouds
Are you getting ready to go back to school? Maybe planning the first week of school? Then this list of back to school read alouds is just what you need! You and your class are sure to enjoy these lesson-learning, diversity-filled, alphabet-listing, and just plain fun, read alouds during the first few weeks of school.
This book is a new favorite of mine! The sweetest little boy starts school and is so excited to make new friends at the Kindergarten Kingdom.
A class full of children help their teacher throughout the first day and the rest of the year.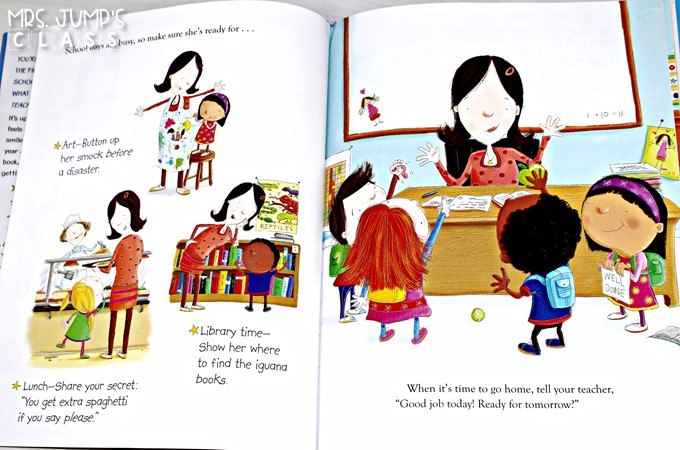 A fun alphabet book that will have your class laughing out loud!
Oliver is ready for the first day of school, but his dad is having a hard time.
A great introduction to the Click, Clack books. Farmer Brown gets invited to Farm Day at Dinkelmeyer Elementary School.
Mr. Stricter always wanted a pet so the class hatched tadpoles. They decided to keep one and release the others into the wild. The class kept Bruno, who soon became a BIG problem.
Ally loves dinosaurs and hopes her new friends at school will too.
Aidan is grumpy and irritable. He is worried about first grade and doesn't know what to expect.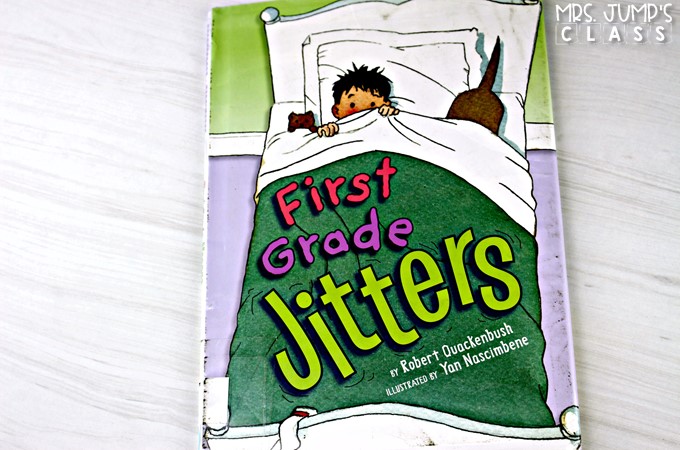 A sequencing book that may encourage your sweeties to read along with you.
Another sequencing book, but for first grade this time!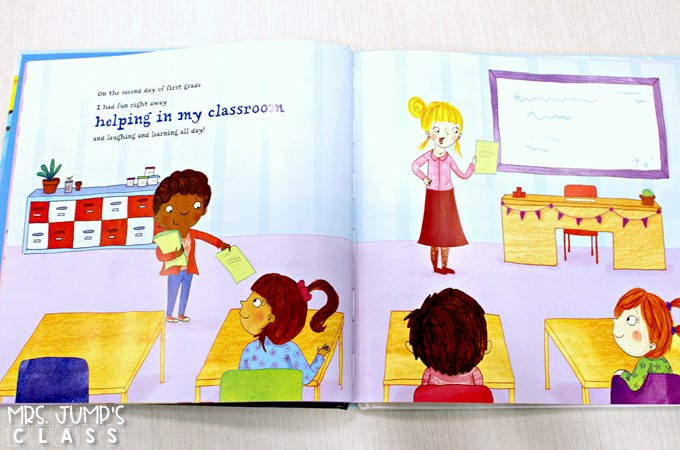 I LOVE this story! Everyone is welcome no matter where you're from, what you eat, or what you wear. Such a neat book to read the first week of school!
A lesson on making and sharing friends at school on the planet, Boborp.
Penelope Rex is the only dinosaur in her class and has a hard time making friends because she wants to eat them! A super cute story where Penelope learns a little about empathy.
Bigfoot has some BIG problems when it's time to go back to school.
Pirates go to school and even bring pirate treasure for show and tell.
Ginny sees double in all that she does at school. Then she visits an optometrist who helps her and she becomes the Pirate of Kindergarten.
Transform your classroom and set the stage to engage with this fun, pirate unit!
A superhero dinosaur that will surely grab your students' attention.
The alphabet goes on an adventure to find Little i's dot before they can go to school.
A quick read aloud that shows two boys becoming friends. This would be a great book to start a conversation about reaching out to someone who may need a friend.
A great story about being who you want to be and not being afraid to fight for what's right.
A little chicken that can't stop interrupting bedtime stories that her Papa is reading.
To view lesson ideas for this book, click here:
We all love Pigeon books! Pigeon is unsure about going to school.
If you haven't read this book, check it out! Such a fun read aloud that your kids will love!
In this book, a principal loves school so much that he thinks everyone should be there all the time, even weekends and holidays!
To view lesson ideas for this book, click here:
Percy has ten simple back to school rules and will show you what not to do.
Check out my Back to School Basics unit for everything you need to kick off the school year!
Also, how about some back to school bulletin board ideas?