First grade addition activities that follow the research-based CPA approach. From hands-on learning to abstract activities, students become addition experts.
First Grade Addition | CPA Approach
Psychologist Jerome Bruner developed an essential math teaching technique called CPA (concrete, pictorial, abstract). This technique of math teaching builds upon a child's existing understanding, with concrete materials, in order to understand more abstract concepts. CPA is a gradual, systematic approach. Since each stage builds on the previous stage they must be taught in sequence. There are so many benefits to teaching with a CPA approach. Here are just a few:
Students build strong connections when moving through the levels of understanding from concrete to abstract
It makes learning accessible to all learners
A multi-sensory approach to learning
Research-based and proven to be effective
Can be used in small or whole group
Let's take a look at each stage and some addition activity ideas for each.
Concrete Stage
This step is known as the "doing" stage. Students physically manipulate objects to solve a math problem. For example, students solve number bond equations with printed apple manipulatives.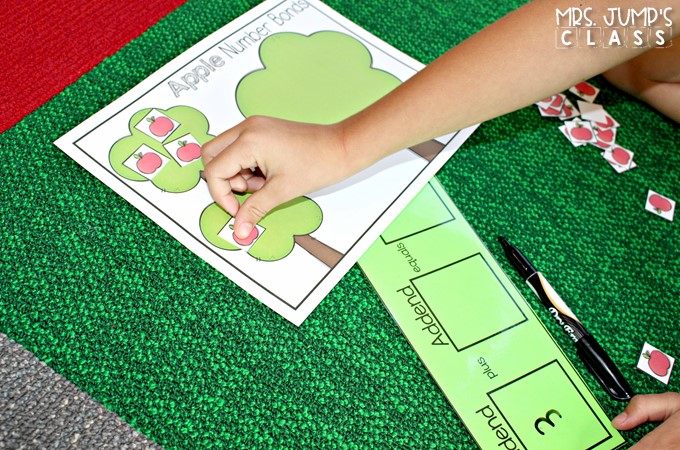 For this activity, add any manipulative you'd like to make it concrete.
Click here to find these number bond activities
Pictorial Stage
The pictorial stage is semi-concrete. In the "seeing" stage, students use images to represent objects in order to solve a math problem. Students also act out problems and draw pictures in this stage.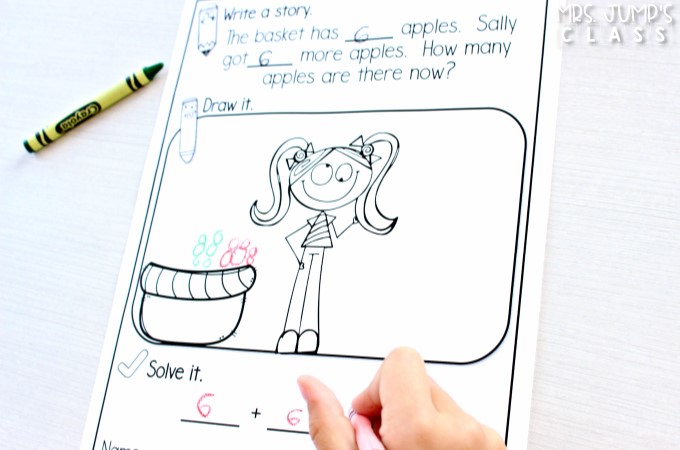 Abstract Stage
Lastly, the "symbolic" stage. Students use only numbers and symbols to solve a math problem.
To start using these first grade addition activities in your classroom, click below!
Are you looking for more hands-on math lessons? Our first grade math units may be just what you need! Click here:
More on teaching math in a first grade classroom: