After the Fall (Humpty Dumpty) reading comprehension lesson plans. Students respond to literature while developing reading comprehension strategies, vocabulary, and grammar.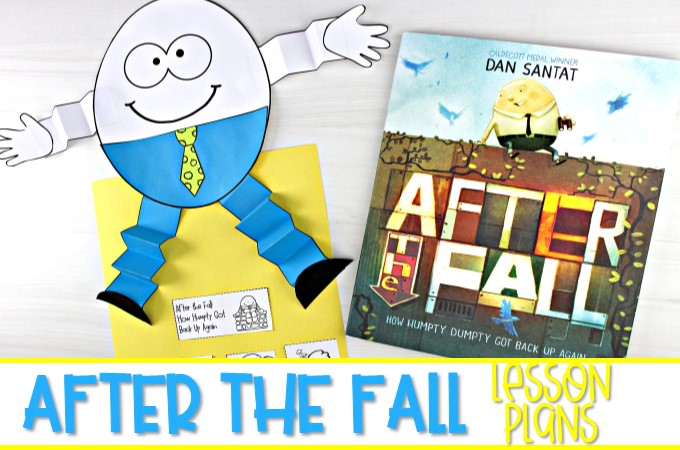 After the Fall: How Humpty Dumpty Got Back Up Again
This story is so great! I love that it teaches us the lesson to get back up after a difficult time. In the book, Humpty Dumpty becomes afraid of heights after he falls from the wall. He finds himself back up the ladder and something pretty amazing happens… he turns into a bird! You and your students will, without a doubt, adore this sweet story.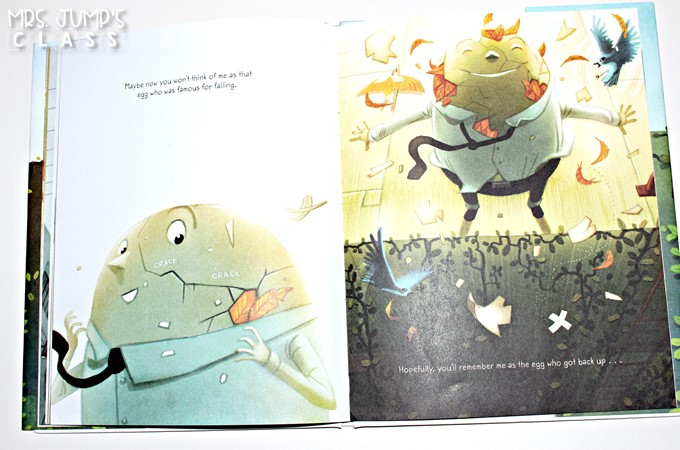 Here is a great read-aloud of the book from StoryTime at Awnie's House.
Lesson Plans
Students develop and practice reading comprehension skills with the activities included in our five-day lesson plan. Each day, students practice a new skill. Let's take a look at some student work examples!
Making Predictions
We want readers to make predictions so they are focusing on the text. It also helps them make connections along the way between their prior knowledge and the story. This activity was done during the first week of kindergarten! They loved this story!
Story Retell
Of course, we want students to be able to retell a story in order to show comprehension. Doing this in whole group is great practice for them! Can you imagine how well they could retell a story by the end of the year from lots of practice with our Engaging Readers texts?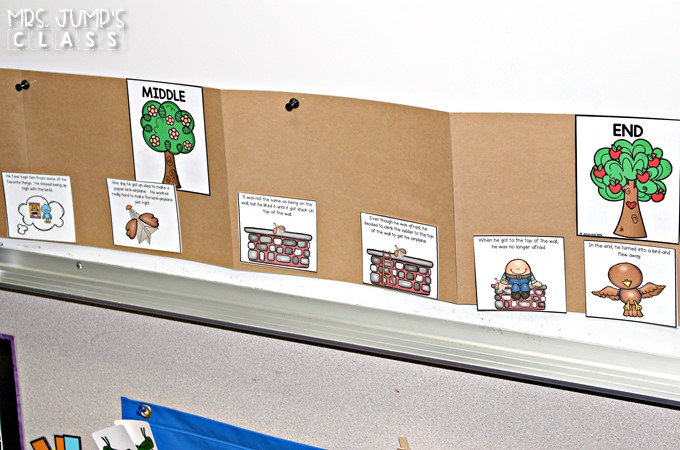 Add the craft to the story retell for a cute hallway display!
Making Connections
Humpty Dumpty had to be courageous to brave his fear of heights. Students write about a time they were also courageous.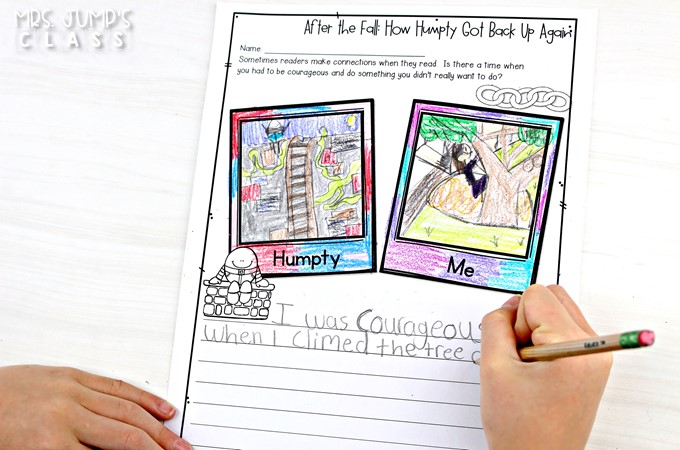 Cause and Effect
It is important to teach readers to look at what happens in a story and why it happens. This helps students to better understand the story. Create this anchor chart and activity during whole-group time.
Author's Purpose
Throughout writers' workshop, students are taught that authors write for a reason. In reading, we think about why the author wrote the book. Was it to entertain us? Perhaps to persuade us? Discuss reasons with your students before having them respond in writing.
Vocabulary/Sentence Study
Each of our Engaging Readers units comes with vocabulary and grammar activities for each book. Students practice identifying nouns, verbs, adjectives, etc and learn two new words with each book!
This book is available in a single-book unit and can be found by clicking here:
It is also included in a unit with three other great titles! Check it out here:
Here are some other blog posts about our Engaging Readers texts you may be interested in!