23 Versions of Goldilocks and the three bears stories. Read various versions of this classic story. Have fun comparing these fractured fairy tales.
23 Versions of Goldilocks and the Three Bears Story
We all know and love this classic story. It is so fun to read different versions of Goldilocks and the Three Bears story. Whether you're comparing and contrasting or just reading them for fun, students are sure to enjoy these fractured fairy tales.
Goldilocks falls down a rabbit hole while running from the three bears. In the beginning, Mama Hare, Papa Hare, and Little Baby Hare try their hardest to make the "just right" environment for Goldi and her injured foot. Their feelings quickly change and they come up with a plan to get her out of there.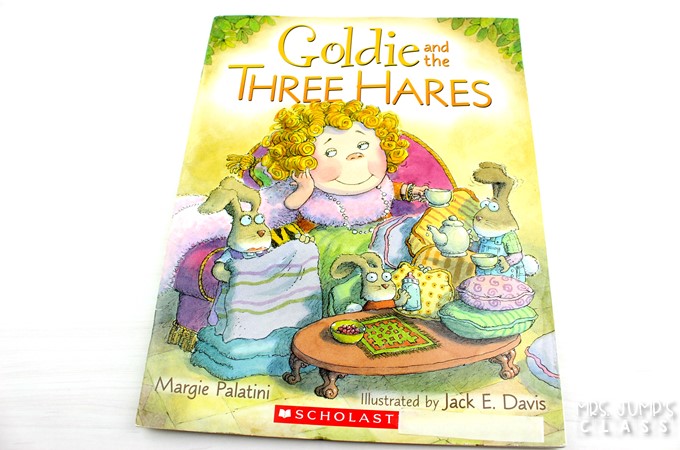 This book is included in this Engaging Readers Unit:
A wonderful wordless picture book that tells the story of a little bear that wanders into a country home. He finds his way to the little girl's bed before he is scared away. Wordless books are great for developing vocabulary and oral language.
A fun Chinese twist about a little girl and three pandas. Goldy visits her panda neighbors to finds them not home. She makes herself comfortable on Little Chan's futon after eating his rice porridge and breaking his rocking chair.
This book is included in this Engaging Readers Unit:
A naughty Goldilocks takes the shortcut through the forest on her way to buy muffins. Meanwhile, three brown bears take a bicycle ride while their porridge cools. Goldilocks finds her way inside a house and soon discovers who it belongs to.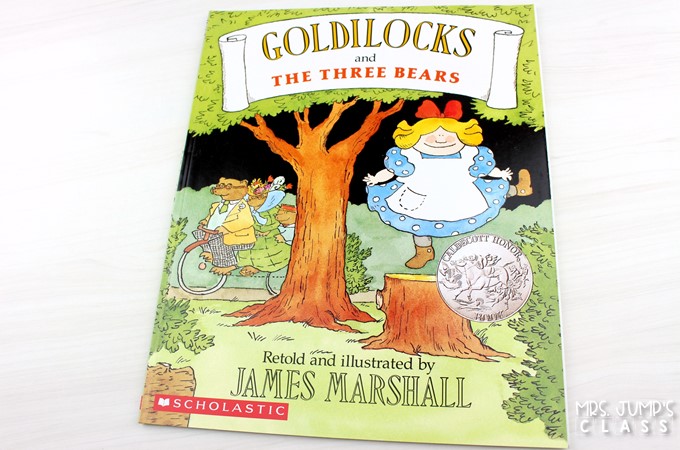 This book is included in this Engaging Readers Unit:
A rock-and-roll bear family is looking for a singer for their band. While they set out to find one, Goldi Rocks finds herself trying out musical instruments inside their home. The bears come home to find Goldi asleep on the piano. She awakes with a scream that is a perfect high C. So of course, she joins the band!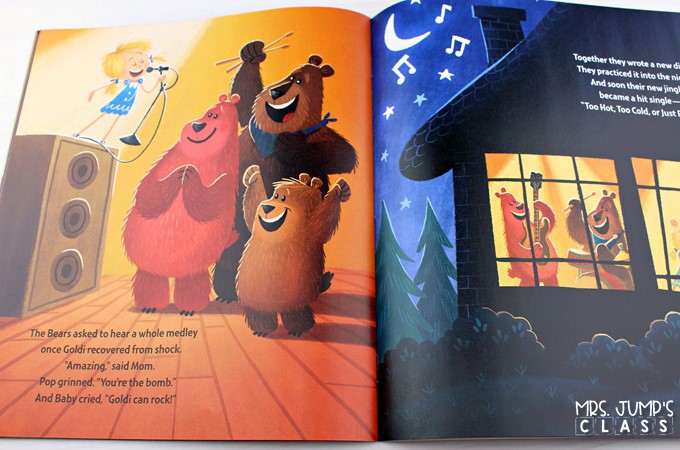 A jump-roping Goldilocks is looking for jump-roping friends. She jumps her way through the bear's house eating porridge, breaking a chair and lastly, taking a nap.
This book is included in this Engaging Readers Unit:
This Goldilocks and The Three Bears story is truly a unique version. The story pattern is similar to the traditional Goldilocks and the Three Bears, but the illustrations are so neat and different. One side of the page is about the three bears; whereas, the other side shows only pictures of "Goldilocks" and how she finds her way into the bear's home.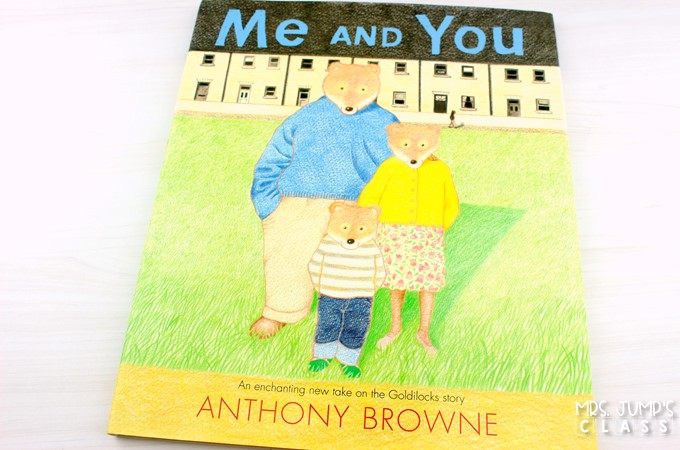 I love that Mo Willems wrote a fractured version of Goldilocks and the Three Bears. It does have a bit of a twist, though. Three dinosaurs have a plan to trap Goldilocks inside their home.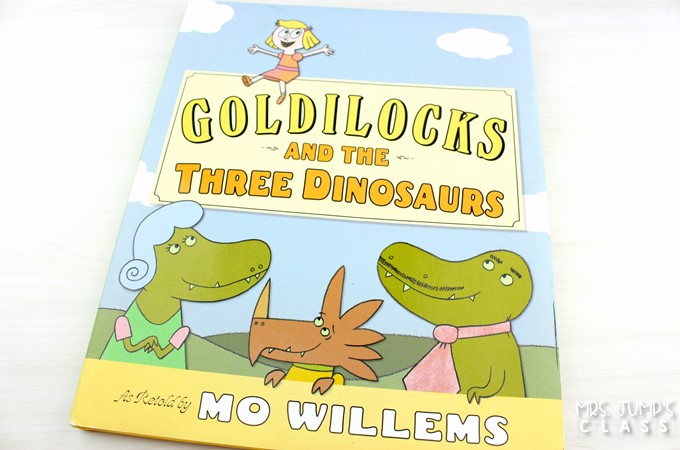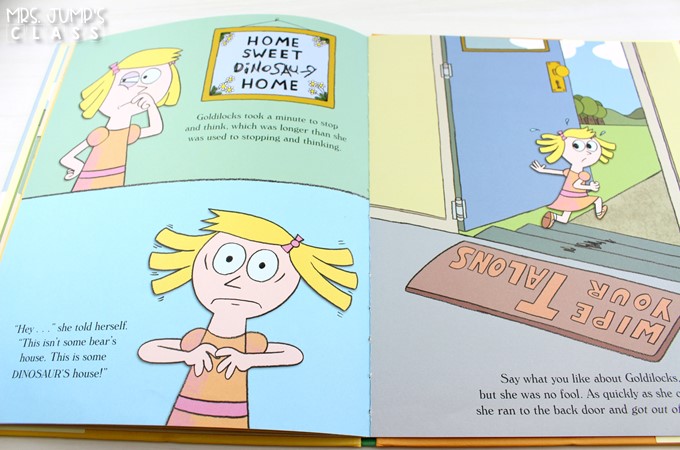 This book is included in this Engaging Readers Unit:
I had to have this book on the my list as it is an interesting version of the Goldilocks and the Three bears story! A bear gets lost in the big, loud city. He finds a quiet apartment and takes a rest. The bear awakes to loud shouting and soon recognizes a special person from his past.
Goldie Socks discovers a cottage made of books. She cautiously peeks inside to find a library. She finds a book and a place to read that was just right for her. Soon after, the three libearians return from lunch and join her for a story.
This Goldilocks and the Three Bears story is an African-American retelling. Leola takes a stroll away from her Grandmama's cottage and gets lost in the woods. She runs away from sly Ol' Mister Weasel and finds a house with some yummy pie. She soon meets the Honeybear family, who helps Leola find her way back to her Grandmother.
A small chick named Goldiclucks plays the role of Goldilocks in this fractured fairy tale.
A fun western twist! Three grizzly bears get an unwelcome visit from a dirty little girl that ran away from home. Dusty Locks ate the bear cub's red-hot beans, broke his stool, and slept on his little straw mattress.
Goldilocks' family worked in a circus. One day, the traveling caravan stopped at the edge of a forest. Goldilocks went to pick some flowers and she stumbled upon a house in the woods.
Aloo-ki finds the biggest igloo she's ever seen. She looks inside and smells the delicious smell of soup. She goes in and tries on boots and finds a nice cozy place to sleep. The three polar bears return and Aloo-ki takes off to find her snow dogs.
A fun, Spanish flair in this fractured fairy tale. Little Miss Rubia gets away from the three bears but decides to do a good deed. She comes back to visit with some soup and glue to fix the chair.
Tacky and his penguin companions put on a play about the three bears for Mrs. Beakly's school.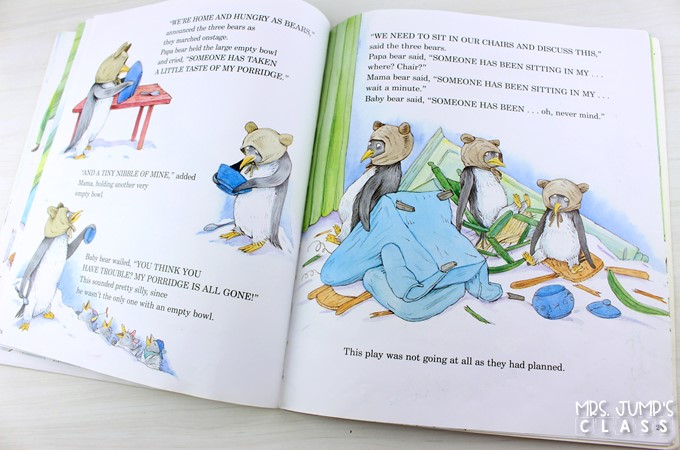 Goldie was a picky little girl and knew exactly what she liked. She had a hard time finding a "just right" friend until she got off the bus at the wrong stop and found someone new.
This book is full of beautiful illustrations and follows the original story pretty closely.
Goatilocks lived down the road from the family of bears. When the bears went for a walk, she decided to explore their house. After eating the porridge (and spoon), the chair, and the little bed she fell asleep on the floor. She felt bad and wanted to make things right, so she brought the bear family a gift they could all eat together.
Baby bear tells his version of Goldilocks and The Three Bears story. A cool modern twist in this fun story.
This book follows the traditional pattern and adds a Renaissance flair to the Goldilocks and The Three Bears story.
Goldilocks returns to the bears' cabin several years later and does a little fixing up to make amends for her past behavior.
I hope you enjoyed these versions of Goldilocks and the Three Bears story!
Are you reading fairy tales in your classroom right now? Here are a few things you may like!