As Easter nears, students are getting more excited to hunt for eggs and Easter baskets. Therefore, it may be a little harder to keep them focused in the classroom. However, creative planning helps avoid behavior issues and off-task work. One of the best ways to do this involves interactive read alouds. Thankfully, The Easter Bunny's Assistant will keep students on the edge of their seats with each hilarious page! Best of all, amazing lessons in The Easter Bunny's Assistant Read Aloud are ready to go! 
What are Interactive Read Alouds?
To have great conversations, you must start with great books. Luckily, The Easter Bunny's Assistant is absolutely hilarious!  This means that students will be excited to listen and talk about the story.  Hence, the teacher does the reading work while the students do the thinking work. Thankfully, The Easter Bunny's Assistant Read Aloud includes research-based lessons filled with various standards and skills! Students will fall in love with read-aloud time with this story and lesson pack.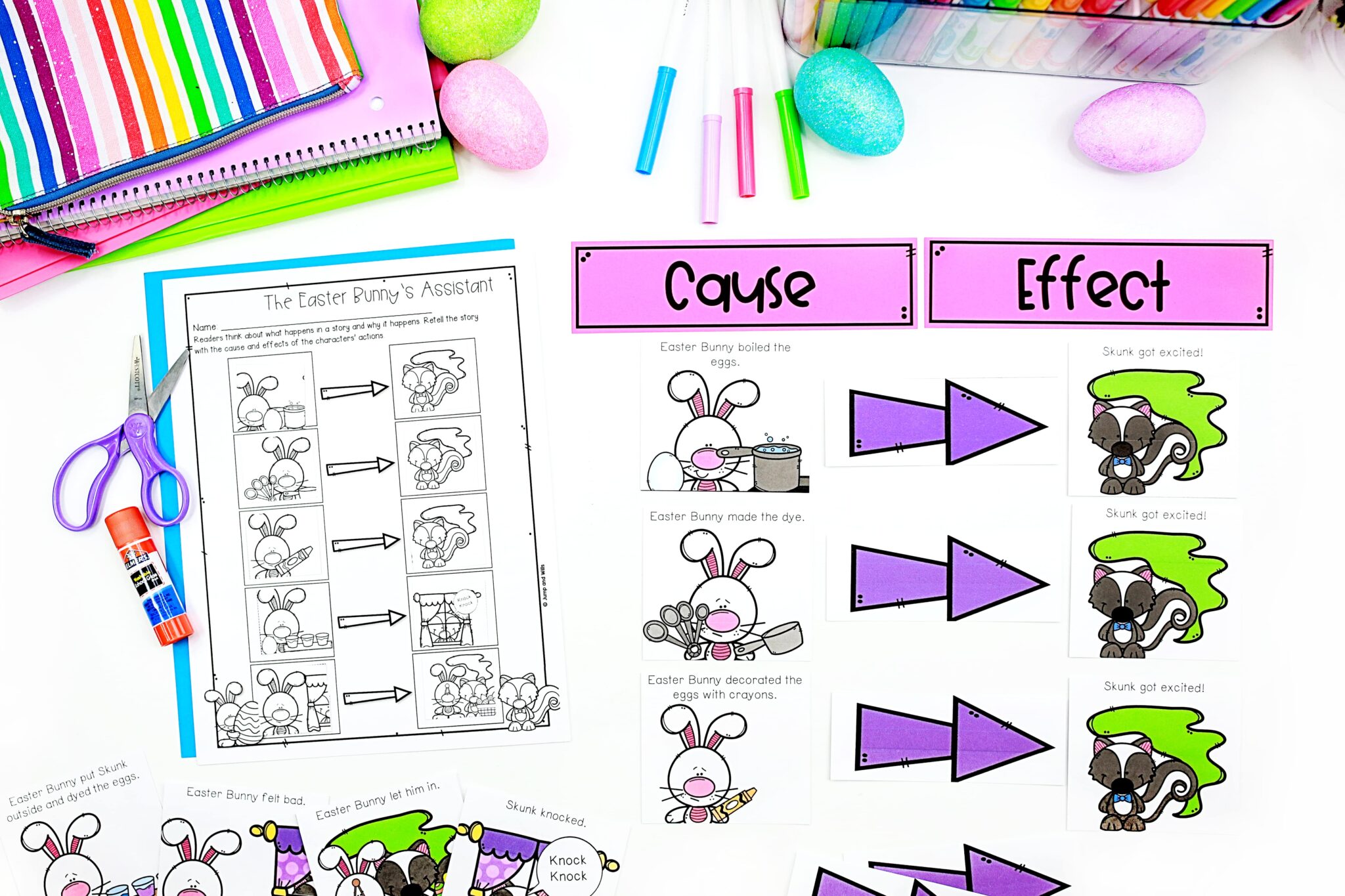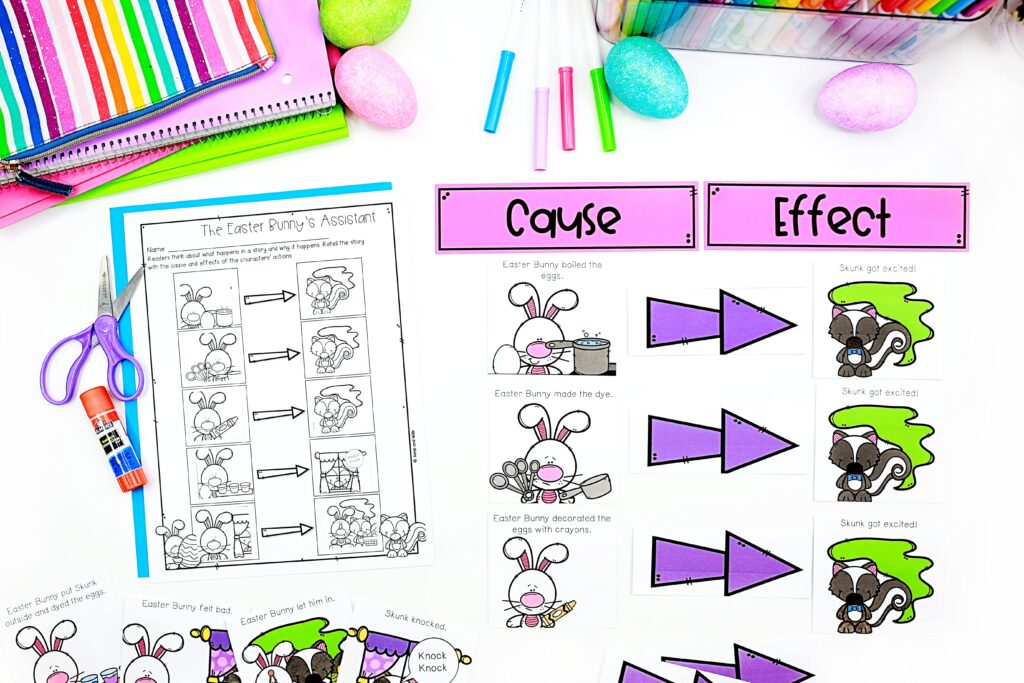 Teachers have to make so many decisions each day. Therefore, this resource includes five days of interactive read-aloud lesson plans for this story! Within each day, students will work on a variety of skills. 
Comprehension Strategies
Students will deepen their understanding with a variety of activities! There are even several response pages to select the best ones for students. 
Cause and Effect
Students will use pictures with short sentences to identify the cause and effect of different situations. 
Making Predictions
Students will predict whether the Easter Bunny will let Skunk help him with the Easter Eggs.
Making Connections
When students can make connections, they develop a personal connection to the story. Thus, students will write about their own experiences with dying eggs. Then, they will retell how the Easter Bunny did the same. 
Opinion Writing
It is crucial for students to practice their writing. Thus, there are sentence studies, grammar review, and interactive writing included. For instance, students will write about if they think they would be an excellent assistant to the Easter Bunny! 
Character Analysis
Students will study Skunk's emotions at the beginning and end of the book. This is a great way to focus on character expressions and growth! 
Vocabulary
There are so many words for students to learn! Thus, there are activities to help students understand tier 2 vocabulary words. The engaging activities help ensure students truly remember the meanings. 
In addition to the incredible activities above, there are even more items in The Easter Bunny's Assistant Read Aloud Lesson! For instance, there is a craft included for students. Additionally, there are multiple comprehension assessments already made for teachers. While no teacher loves to assess and collect data, students actually won't mind these assessments. There are even rubrics included for each response activity. Ultimately, this resource is packed full of interactive and engaging lessons. 
Easter Bunny's Assistant Audio Read Aloud 
Sometimes, teachers like to read to their students. Other times, they want to play an audio recording. Or, audio may be needed for students out sick. Luckily, there is an incredible Read Aloud Video of The Easter Bunny's Assistant! It even includes the illustrators as the pages continue. 
The Easter Bunny's Assistant Read Aloud will guide daily instruction in reading comprehension and responding to literature. Additionally, students will work on sentence studies with the support of mentor sentences. Ultimately, this resource will make life easier while creating special memories in the classroom! Whether completing the writing or crafts, students will love every minute of this unit! 
If you do not want to miss any of the upcoming lessons, join my email list to be notified of all the interactive lessons coming up!