Reading fluency activities to help you focus on fluency in your classroom. Weekly fluency activities that can be completed in class or at home!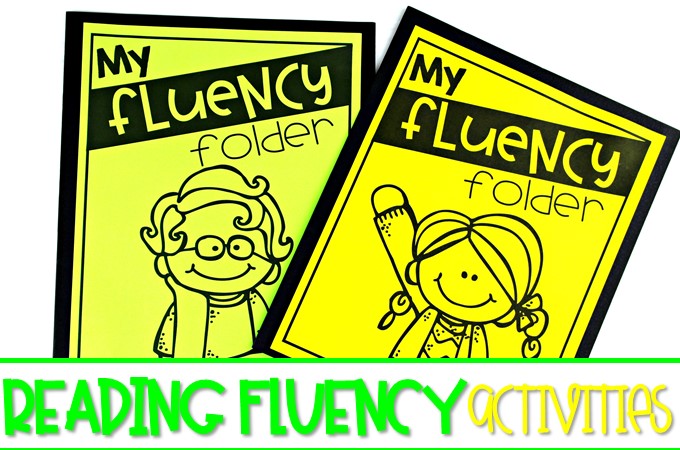 Reading Fluency Activities
The National Institute of Child Health and Development identifies fluency as one critical component to becoming a proficient reader. Along with phonics, phonemic awareness, vocabulary, and comprehension; reading fluency should be a focus in your classroom. So, set a clear focus on fluency with these fun and engaging activities for first and second grade. These fluency packets are a perfect daily or nightly(for homework) assignment to practice fluency. Print weekly packets and place them in a fluency folder for students to complete throughout the year. What's more, there is a unit for each month with seasonally appropriate poems and response sheets.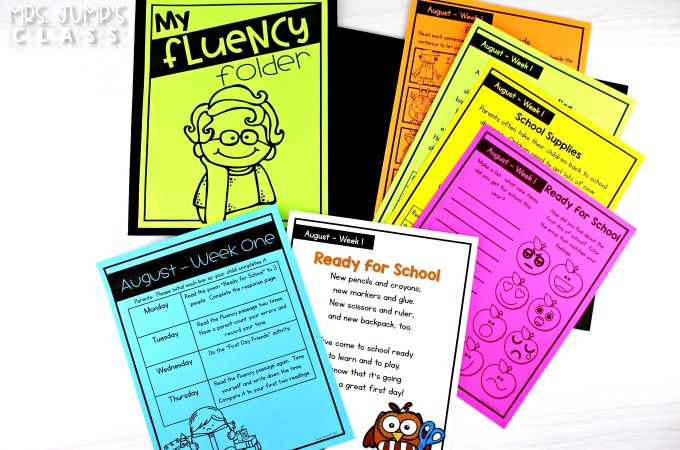 Weekly Plan
Each week of reading fluency activities is easy to print for you (or parents)! Students read a new poem each week and are provided with a fluency passage. There are two levels of passages to allow for easy differentiation.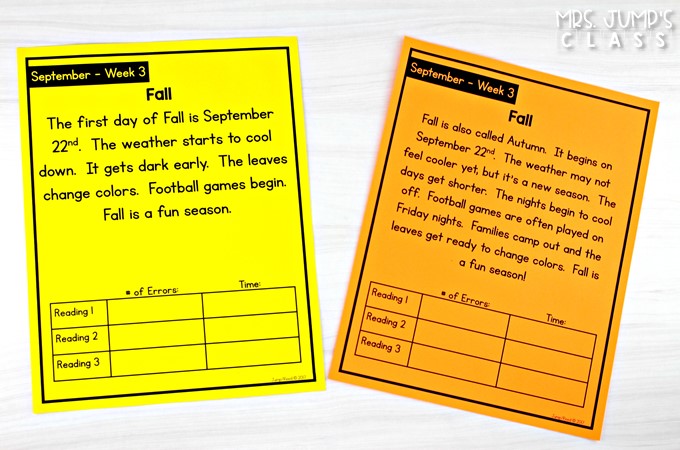 There are additional response activities, too!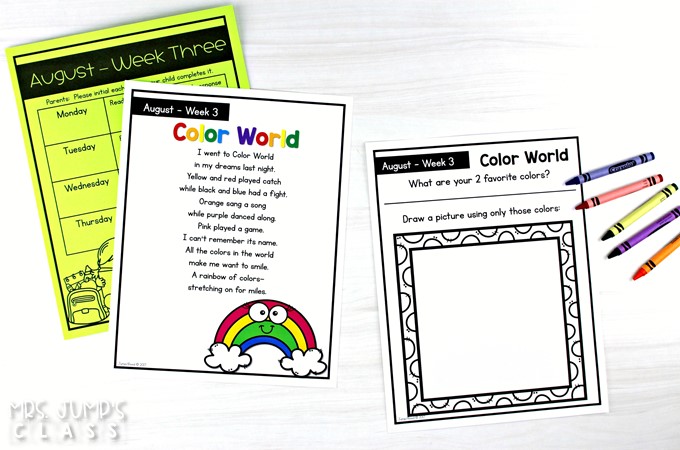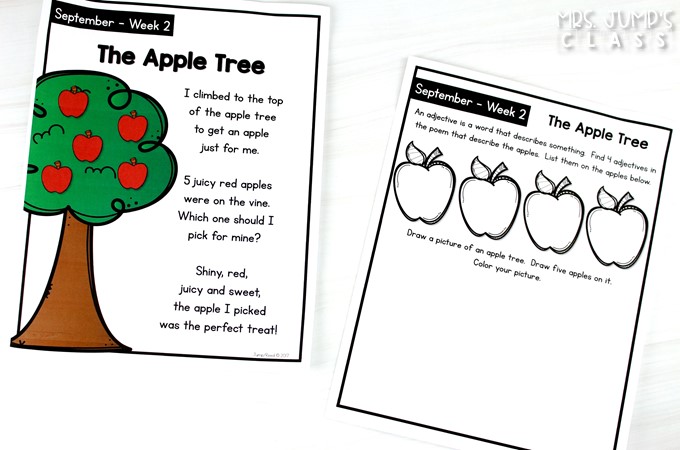 Using these packets for homework ensures engagement and appropriate tasks that parents appreciate. Most parents love being able to effectively support learning at home. However, sometimes they are unsure of what to do. These reading fluency activities are the perfect way for parents to be confident in their ability to provide additional learning support. After all, teachers are often trying to bridge the gap between home and school. This is a great solution!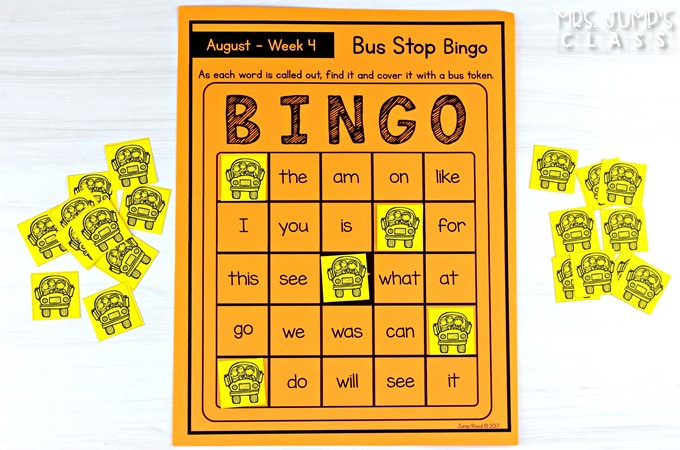 Classroom Fluency Activities
Each month includes either Reader's Theater scripts or other small-group activities and centers to be completed during the day. Reader's Theater is so much fun!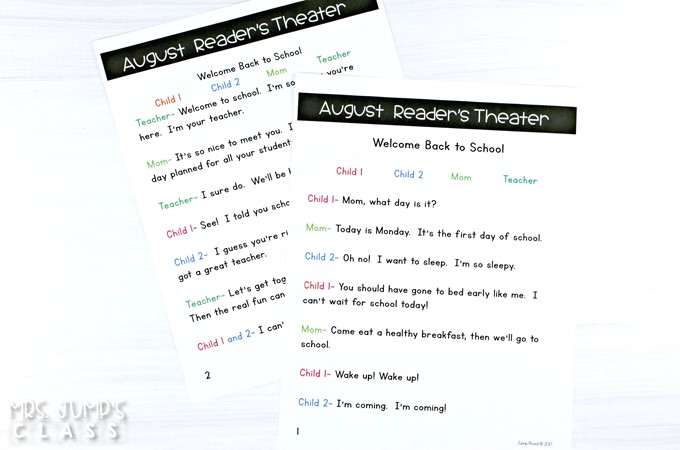 Small-group activities keep students engaged while improving reading fluency.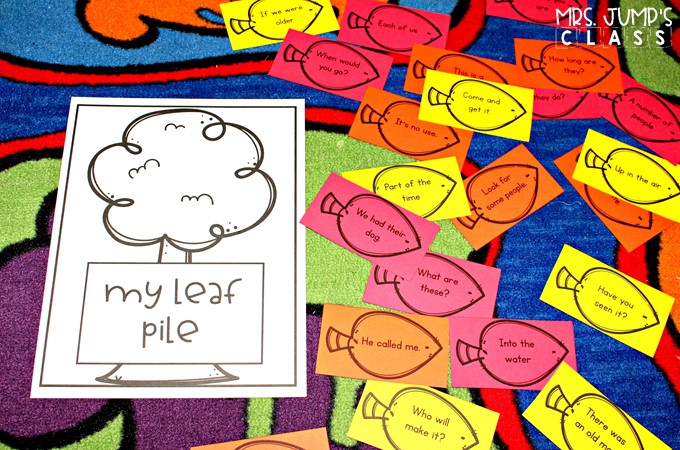 Click below to start focusing on fluency in your classroom!
Read about sight word fluency with this blog post: