Morning meeting messages for kindergarten and 1st grade that reinforce literacy and math skills. Your students will love Chit Chats! Let me show you how!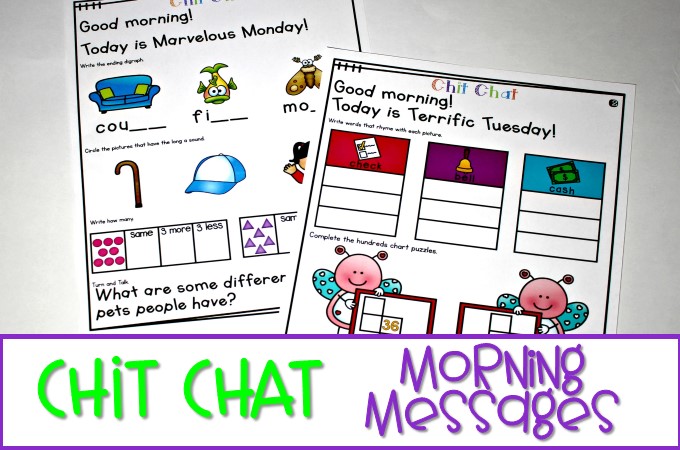 Morning Meeting Messages
Some say that if you have a smooth and structured morning, then you set your class up for success the rest of the day. A classroom morning meeting is a great classroom routine for students to build community while reviewing math and literacy skills. My Chit Chat Morning Message Units were created with all of this in mind. Here are some way you can use Chit Chat morning meeting messages in your classroom!
Charts
Use the clipart provided in the unit to make your own charts. Students will walk in each morning to a message written on the chart and the conversations will soon start buzzing. They get excited and are anxious to answer the questions.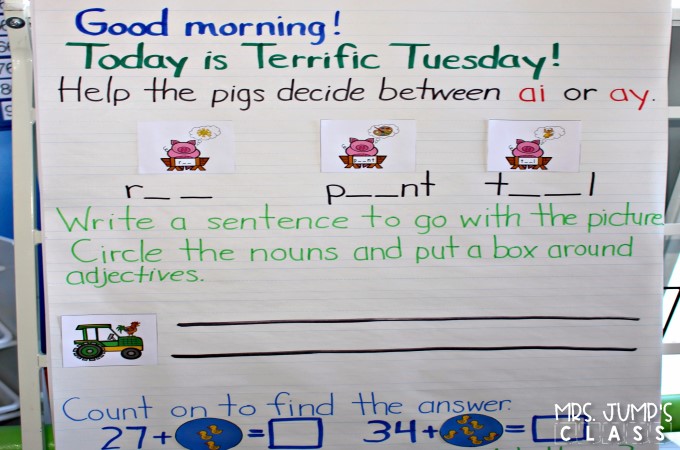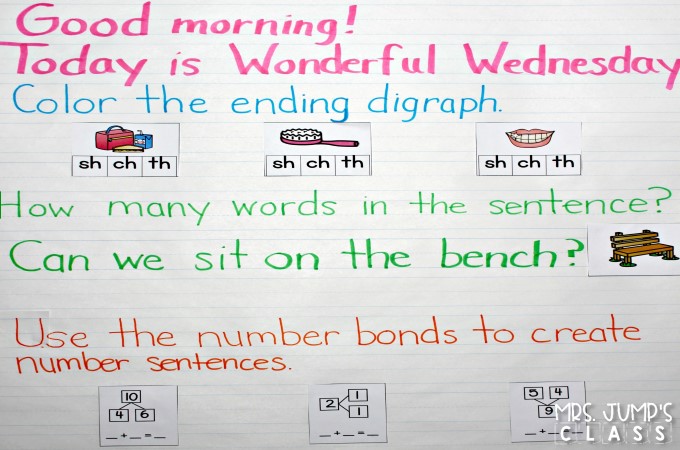 Document Camera/SmartBoard
Use technology in your classroom to display the morning meeting message. Students can come up and interact the same as they would with a hand-written chart!
Morning Work
Students could complete a student copy at their desk when they arrive in the morning. A whole class conversation then allows students to self-check.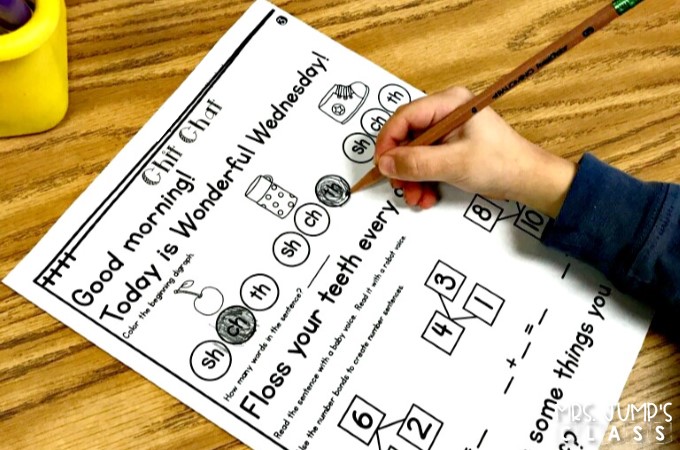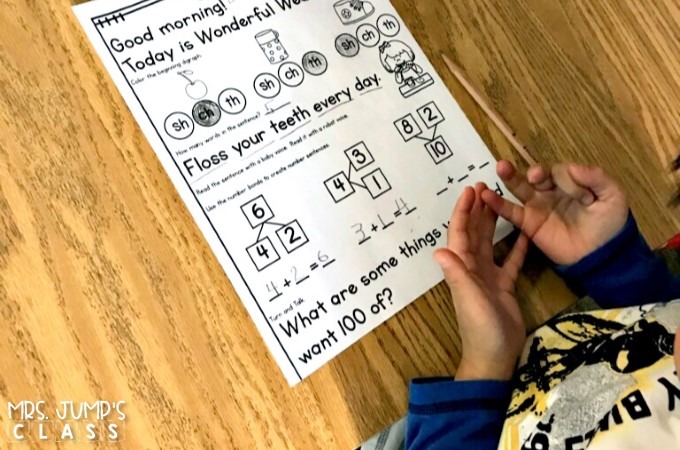 Extension Ideas
At the end of each Chit Chat message, there is a question to allow students to turn and talk. After giving students "think time", they have conversations with their partner. To extend your morning meeting, students can journal write about the question they discussed with their partner.
Click here to start using Chit Chat Morning Messages in your classroom.
You can also use Chit Chat messages to teach about specific content. Click below for blog posts about how I use Chit Chat while teaching nonfiction units.