So… I ended up getting sick last week and I missed the last few days of our zoo animals fun.  🙁
These are the activities that the sub got to do with them.  I know the kids had fun but I'm so sad that I missed out!  Note: These pics are from last year.
They made alligator pie and then used interactive writing to write about it.
Yummy!  You know you want a bite.  🙂
Independent writing.
Alligators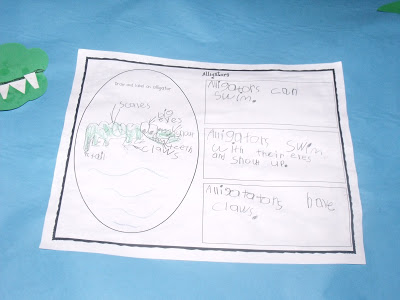 Pocket chart syllable game.
Follow up center activity.
Hey, hey we're the monkeys…..
Elefun!
All of this stuff and more can be found in my best selling zoo unit.  You can click on the picture below if you would like to check it out.