Leonardo the Terrible Monster reading comprehension lesson plans with student response activities. Print and teach lessons to engage your students in reading!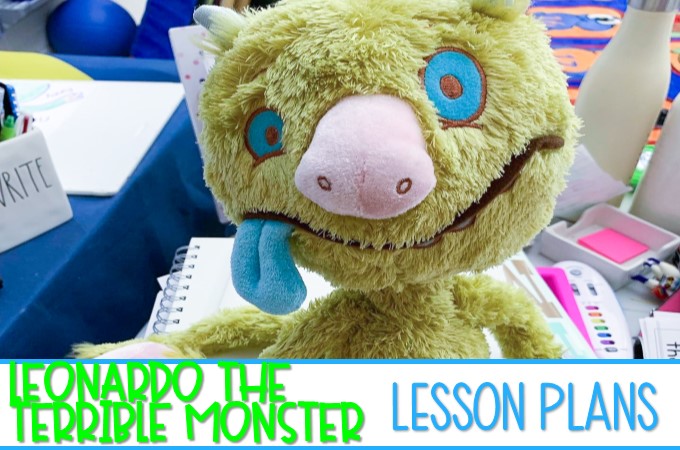 Leonardo the Terrible Monster
This story by Mo Willems is one of my favorite stories to read, especially in October around Halloween. If you are not familiar with this book, it is about a monster named Leonardo. Leonardo is not a scary monster, no matter how hard he tries! He does some research and thinks he finds the perfect little boy to scare. He isn't successful so, in the end, he decides to just be a great friend.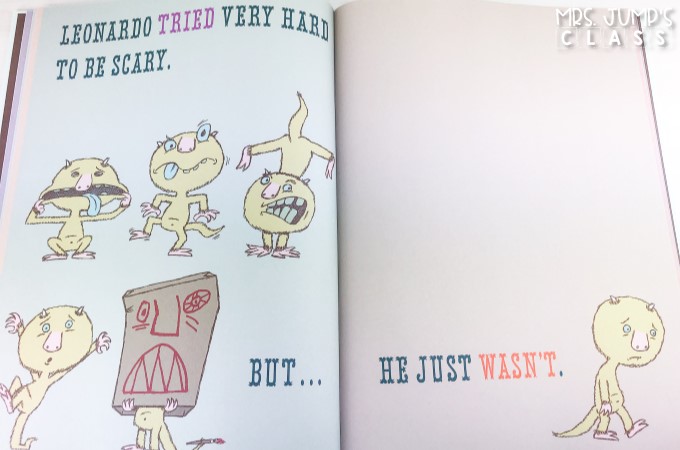 Leonardo the Terrible Monster Lesson Plans
With these print and teach lesson plans, students develop and practice reading comprehension skills. They have fun visualizing, comparing and contrasting character traits, retelling the story, and making connections.
Over the course of a 5-day lesson plan, we look closely at the text. In this way, we can dive deeper into the text and move beyond the superficial understanding of the story. We recommend that you have a hard copy of this book, but here is a video you can use, too.
Visualizing
Starting on day 1, students practice visualizing a part of the story.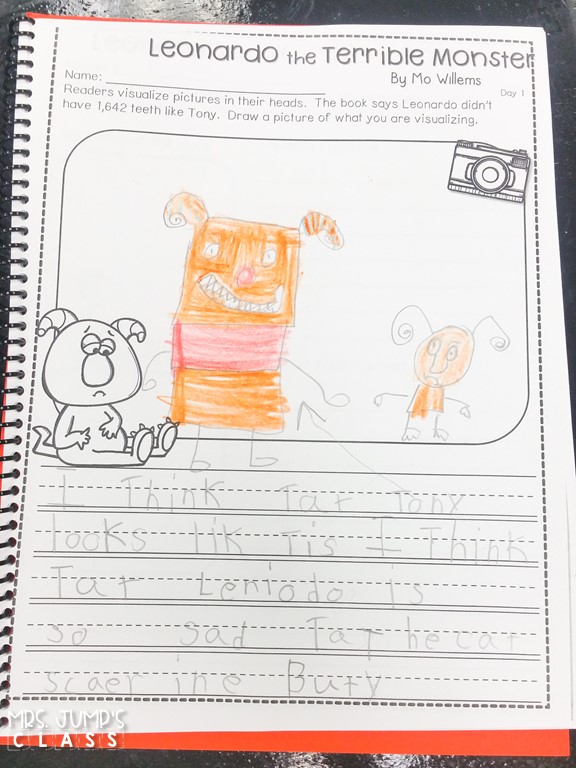 Story Retell
It is so important for students to practice retelling a story. We include teacher retelling cards and student versions for each Engaging Readers book. We are also adding a digital retell for each story.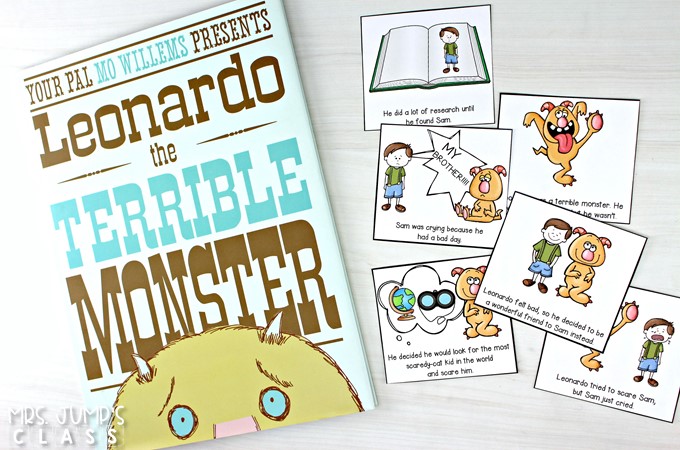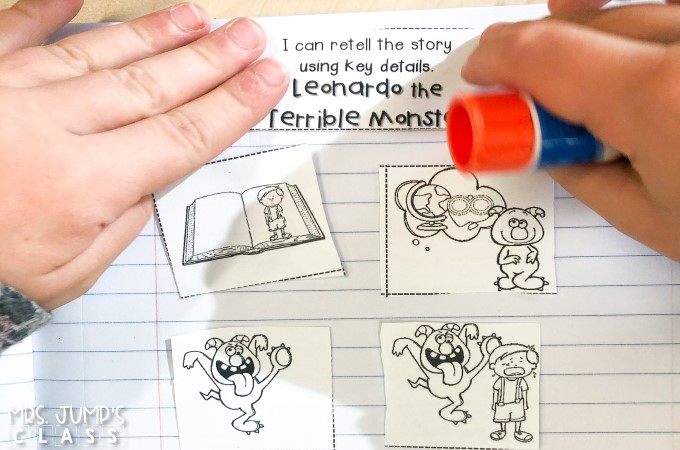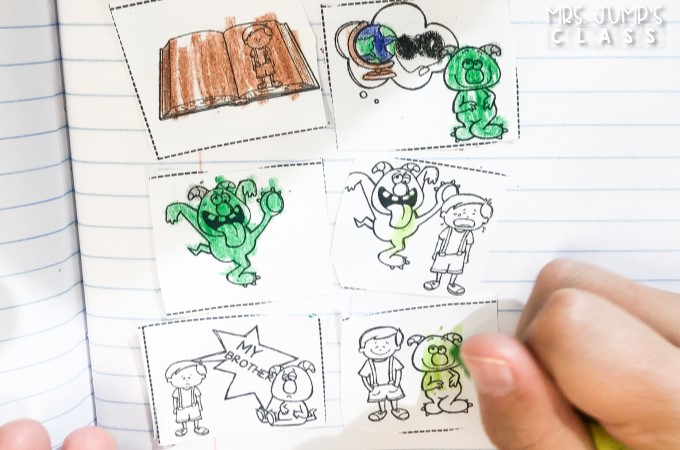 Character Traits
Students have fun comparing and contrasting Leonardo's character traits from the beginning of the story to the end. Create an anchor chart to support student learning during this lesson.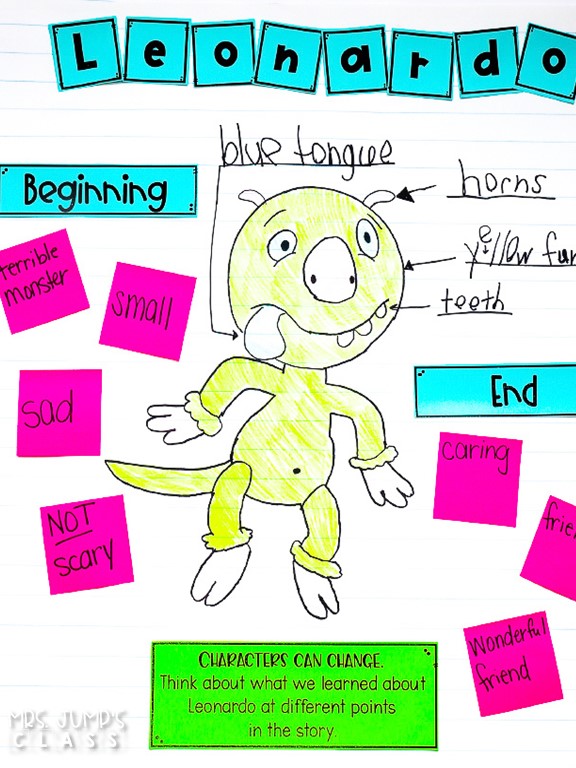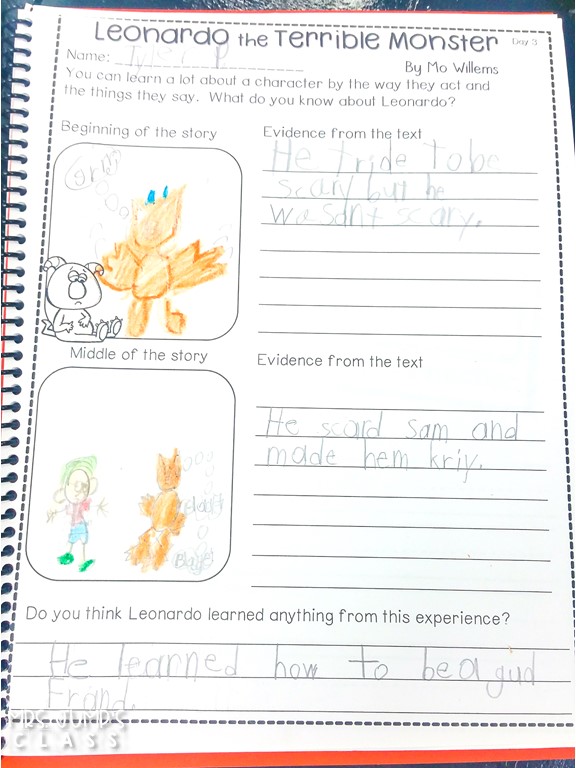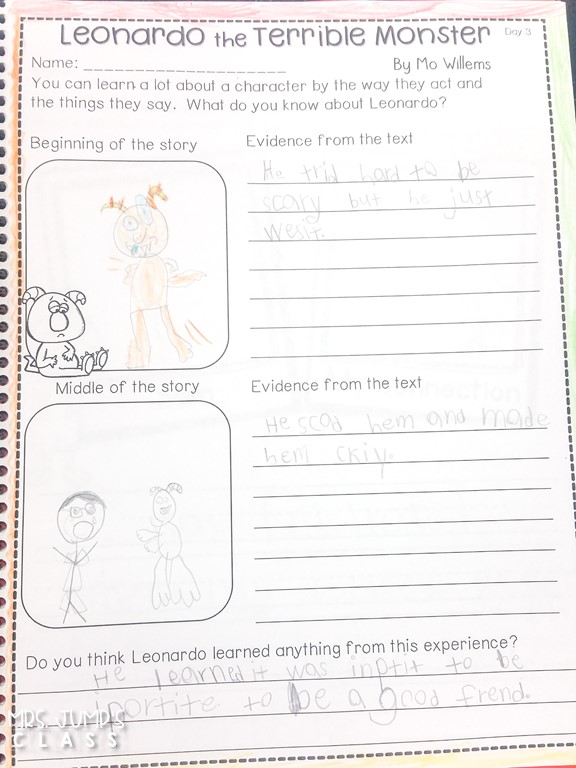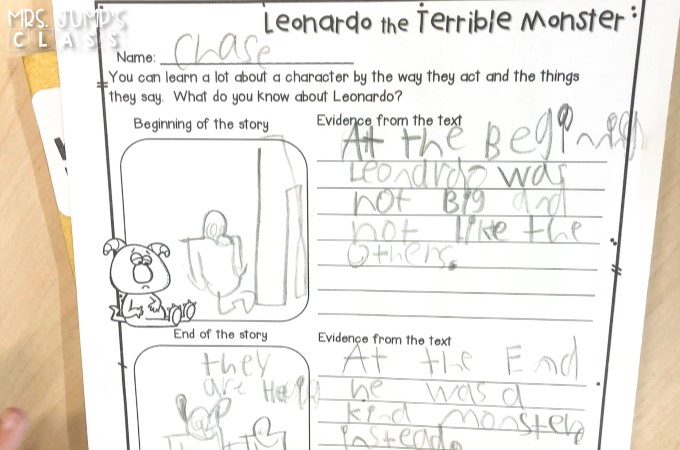 Have students create their own mini charts and label Leonardo's characteristics.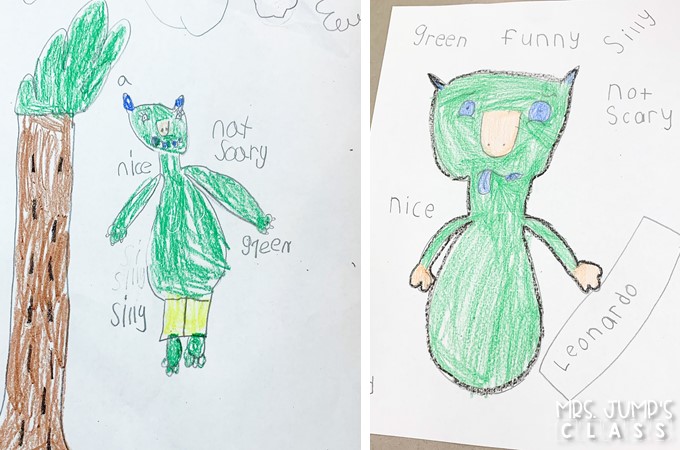 Making Connections
In the story, Sam is frustrated and sad. Students have the opportunity to make a connection with Sam and tell of a time they felt the same way.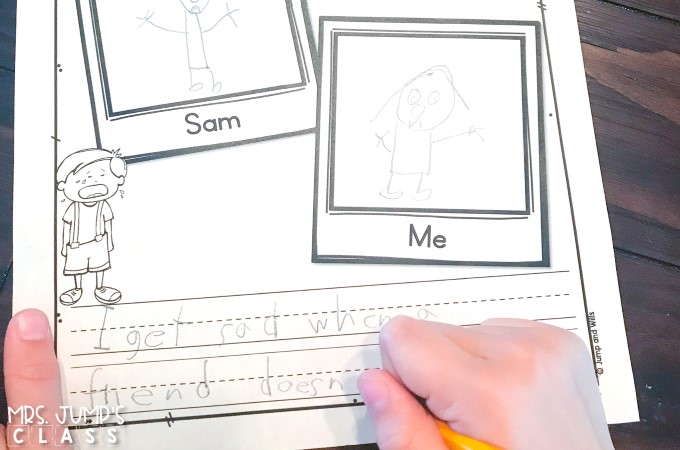 Directed Drawing
Craft time! This directed drawing makes a great hallway display!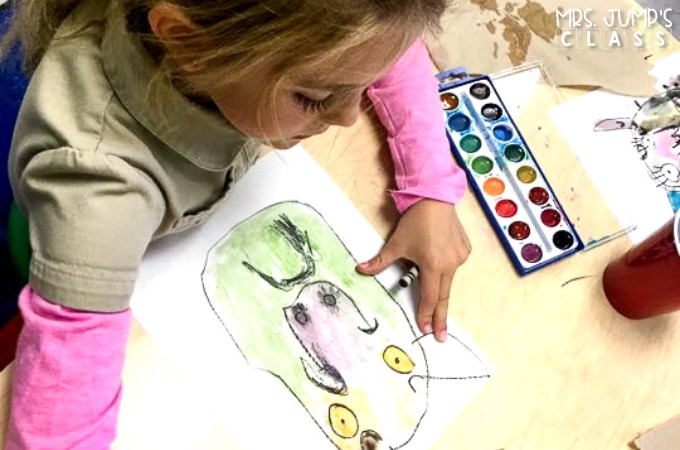 As time goes by, you will notice that your students will incorporate these comprehension strategies with every book they read and every book that is read to them! It is infectious! You will be excited to see the amazing growth your students will make in developing reading comprehension skills. Your students will love revisiting this text again and again!
All of our Guiding Readers units are wonderful because this resource will save you hours of work because EVERYTHING is all planned out in easy to follow lesson plans and the materials are included for you! Just PRINT and TEACH!
Each week focuses on one book and takes you through a variety of lessons to get your kids reading like never before.
If you'd like the lessons and activities for Leonardo the Terrible Monster, plus the resources for 3 other stories to use during the month of October, click here:
Another book in the above unit is Creepy Carrots. Take a look at some lesson plans in action: