Have you ever wished you could change how you look?
Do you sometimes wish you looked more like your friends?
That's the problem with the Very Ugly Bug.  She isn't happy with how she looks and she wishes that she looked more like the grasshopper with his smooth green back, the shiny blue bug with his big fluttery wings or like the spotty red bug with her teeny tiny eyes.
She thinks about how their characteristics help them hide from birds and she decides that she wants to look more like them.
So she makes herself a costume.  Ta-da!!
But the problem is the costume REALLY makes her stand out and puts her in danger.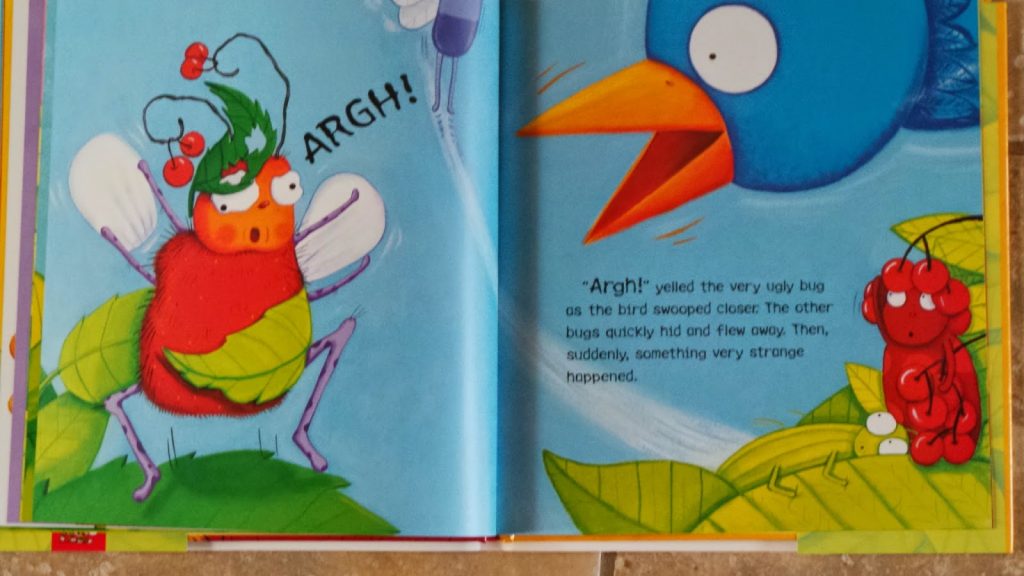 The very ugly bug shakes off her costume and in the process she learns that it is important
 to just BE YOURSELF!
A very ugly gentleman bug falls in love with her….
and they have lots of ugly bug babies!
This adorable book is a great mentor text to use to teach Author's Craft.
We made a chart to show all of the different types of author's craft that we spotted in the book.
We read parts of the text several times so that we could determine WHY the author used that particular craft in his writing.  We build on this chart as we find other books that have that type of craft in it.
This book is also a great book for reviewing story elements and for learning about author's purpose (theme).
After reading and discussing this story it is easy for the kids to come to the conclusion t hat the author wanted to teach us that it is important to just be yourself!
We also read The Very Greedy Bee and The Very Lazy Ladybug  and completed a story elements chart.
I would love for you to link up and share a book with us!
If you don't have a blog you can always share one of your favorite books by leaving a comment.