Teaching Informational texts with One Tiny Turtle in kindergarten and first grade.
One Tiny Turtle was written by one of my favorite authors, Nicola Davies.
This book chronicles the life cycle of the loggerhead sea turtle.
As with most informational texts, we start by discussing our schema on the subject. We want students to think about what they already know and attach their new understandings to their prior knowledge.    Here are a few of the responses we got.
Sea turtles hatch and go to the sea and live there forever!
Sea turtles live in the sea.    Sea turtles start out as tiny as bottle caps.
Sea turtles live in the sea.  They use their shells to hide from big things.
Sea turtle start in shells.  When they get older they live in water.  Mom turtles hide there eggs under the sand.
 After reading the text, we create an anchor chart to help support our new learning.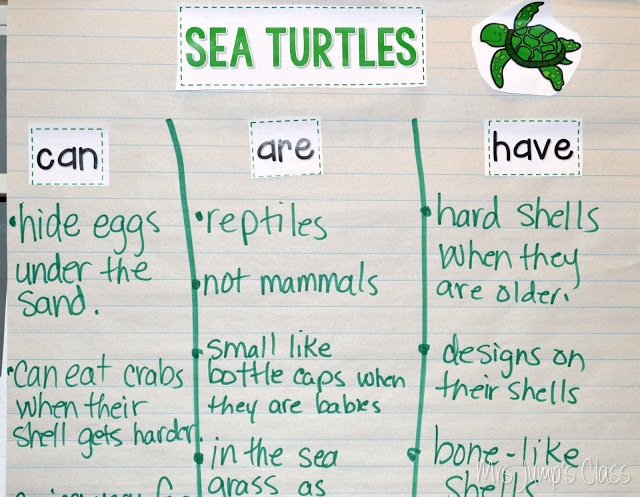 Students worked on their own All About Turtles books.
Sea turtles have to hurry to the ocean so they won't get eaten.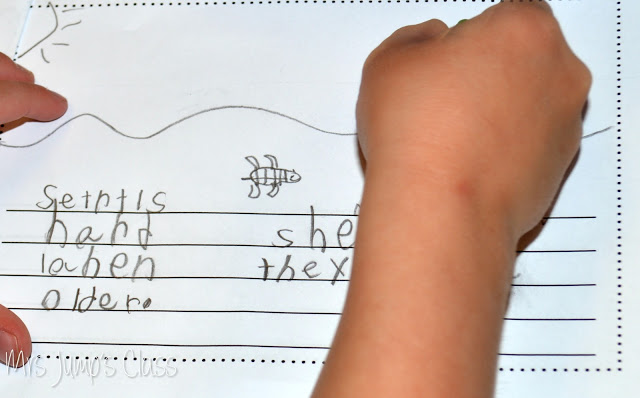 Sea turtles have hard shells later [when] they are older.
In addition to reading One Tiny Turtle, there are also fantastic videos.  Johnathan Bird's Blue World are always fantastic.
The lesson plans ending with a fun sea turtle life cycle activity.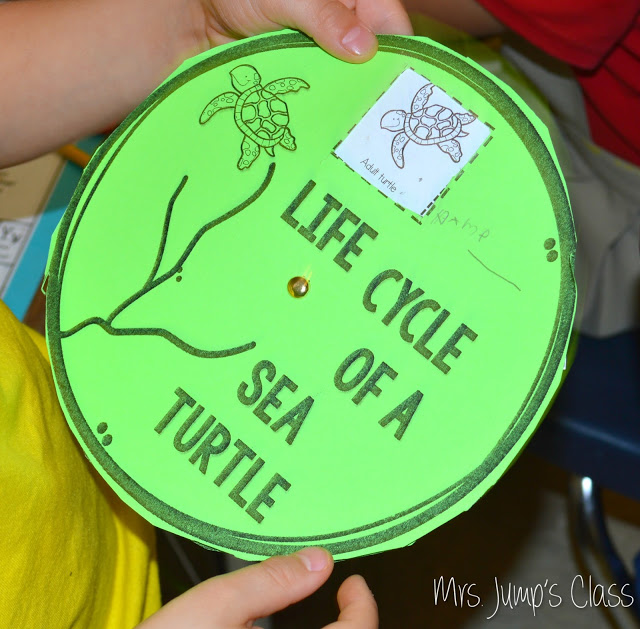 I also wanted to mention that we have added an additional version of the reading skills charts AND skills rubrics to our Guiding Readers units.  If you have already purchased our units, these are FREE to you.  Just go to "My Purchases" on TpT.
Here is a peek at what they look like.
You can find the lesson plans for One Tiny Turtle
HERE
.
You can find the entire Guided Reading Series
HERE.