Phonics lessons for the entire year! These printable lessons and activities focus on phonics in kindergarten and will make your classroom phonics instruction simple and stress-free.
Phonics in Kindergarten Lessons and Activities
Teaching and reviewing phonics daily will keep your kindergartners on track with developing reading success. These interactive tasks engage your students and keep their attention throughout your phonics instruction.
Weekly phonics lesson plans for kindergarten and first grade will organize your phonics instruction and make it easy, yet effective.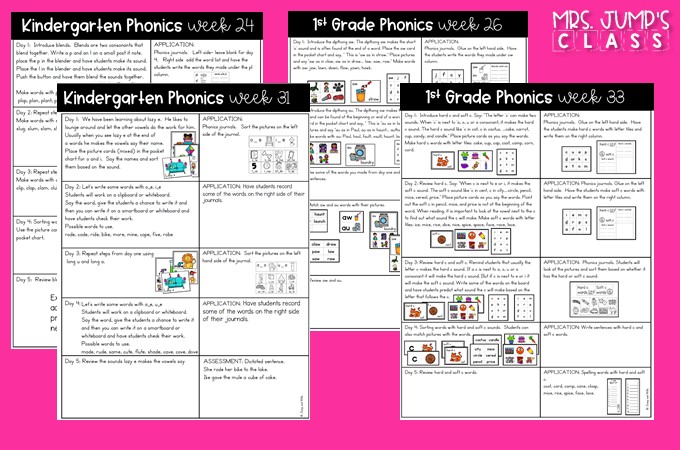 Letter sounds, word families, digraphs, vowel teams, and more! This year-long plan covers various phonics skills in both kindergarten and first grade. Here is the week-by-week scope and sequence. The goal of phonics is to give students access to a wealth of words for reading and writing (Blevins, A Fresh Look at Phonics)
For example, once we've taught the letters and sounds in Kindergarten Week one we can start putting the sounds together to create the words, at, bat, hat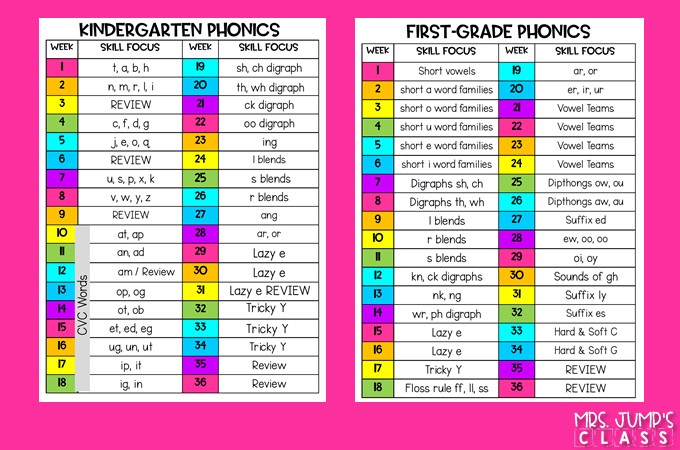 The phonics in kindergarten curriculum is available as a separate purchase as well as part of our Engaging Readers Curriculum. So, if you already have our Engaging Readers bundle for kindergarten and 1st grade, you are already enjoying these phonics lessons and activities. I did create a little cheat sheet for you to help you locate the activities you need.
I recommend that students have a phonics journal. This is a great way to keep activities organized throughout the year.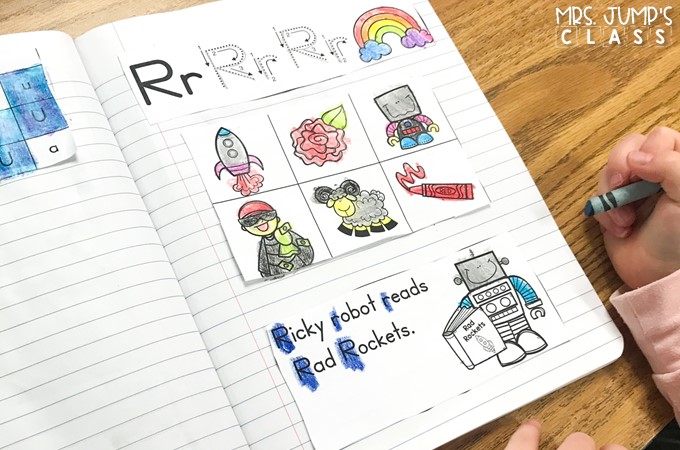 In weeks 1-9 in kindergarten, students learn and practice letter identification, formation, and sound.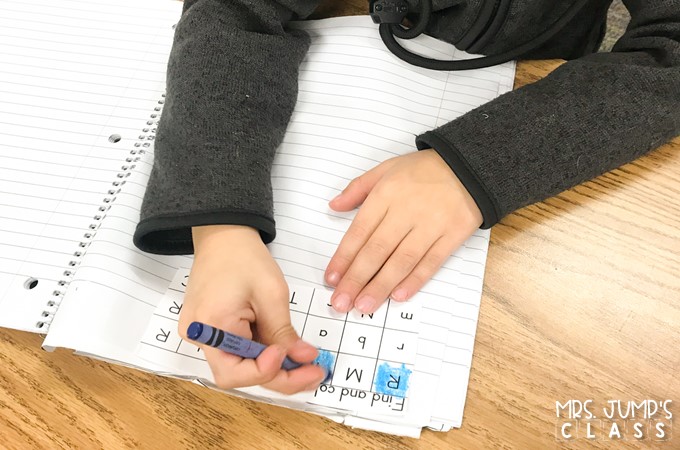 Each new phonics skill comes with pocket chart cards. These are great to use during whole-group teaching when you introducing a new skill.
Printable student letters are also included so that all students can be working to build the word.
Then, students practice even more!
Just a reminder… our Engaging Readers bundle includes the entire phonics in kindergarten curriculum! We have 2 sets of those, each with different book titles. Check them out here:
If you only want the phonics curriculum, you can find that here:
📌 CLICK HERE TO SAVE THIS IMAGE FOR LATER!