Hey Y'all!  I'm so excited to share some of my favorite Phoneme Segmentation activities with you.
You can view my Periscope video to see how to use all of the activities.  You'll want to fast forward to 1:50 so you can skip having to listen to the annoying welcome comments.
If you want more Phonemic Awareness and Phonics ideas you can check out my Alphapalooza 2 unit on TPT by clicking below.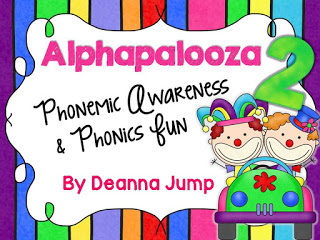 Here are links if you want to get some of the supplies I used for the activities.
Thanks y'all!  Please let me know in the comments if you have any questions or if you have topics you'd like for me to do videos on.
Free Phonemic Awareness Activities