Free November Worksheets for kindergarten or first grade
Happy Halloween!  I hope y'all are surviving the day with your little ghouls and goblins.
I just finished up my November in a Snap packet so I thought I'd drop by and give you a little treat.
Sometimes you need a quick and easy worksheet.  Am I right?  Although I don't use worksheets regularly in my classroom, they are helpful to use as a quick formative assessment.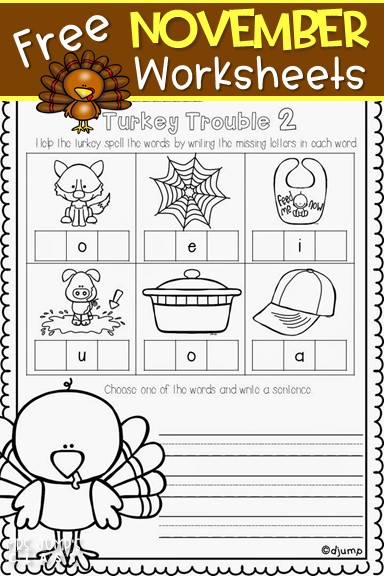 You can find more of these worksheets by clicking:
Free November Worksheets
You can download a free set of these worksheets by entering your information in the box below.