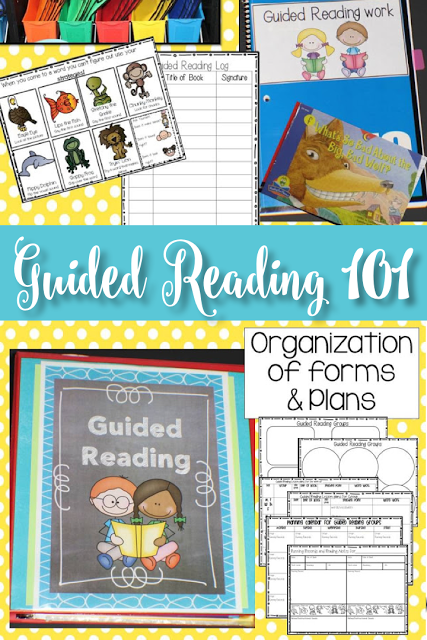 I've been asked a lot of questions lately about Guided Reading so I thought I'd do a few posts to help answer some of your questions.   This one will be just a quick overall post and then I will come back and go into more detail about each component.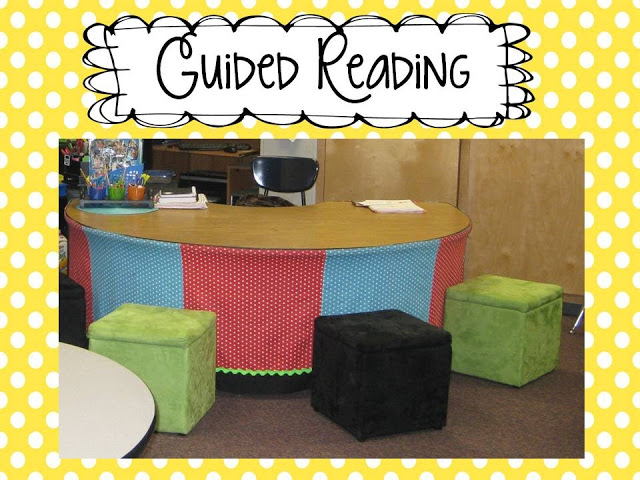 I conduct my Guided Reading groups at a table.  However,  guided reading can even be done on the floor.  All you need are kids and leveled books and you are good to go!!!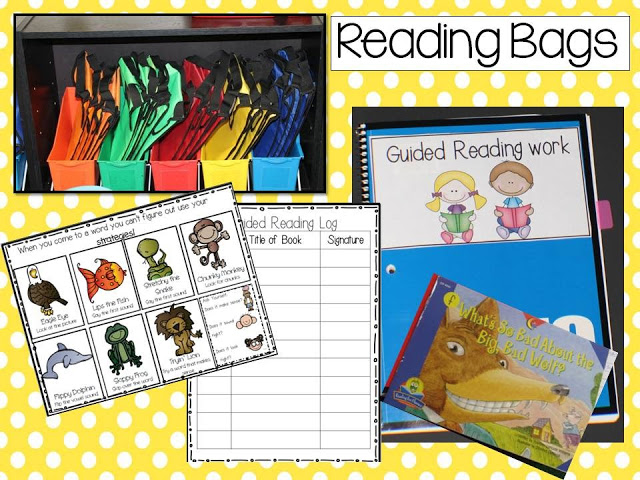 Each student has their own Reading bag.  In their bag they have their Reading Strategies menu, guided reading log for their parents to sign,  guided reading book, and guided reading work.  After they read with me they take their bag home, read the book to their parents and show them their word work.
These are the Reading Strategy posters that I use to teach my students how to use a variety of strategies to figure out unknown words.   Because each strategy has an animal icon attached to it the kids really get it!  These are brilliant!  I've seen many variations of these all over the web over the last 6 or 7 years and I just recently found out that the original creator of this idea was April Schilb.   Her website is no longer available and I've been told she retired but I wanted to make sure and give credit where credit is due.
Love this idea, April!!!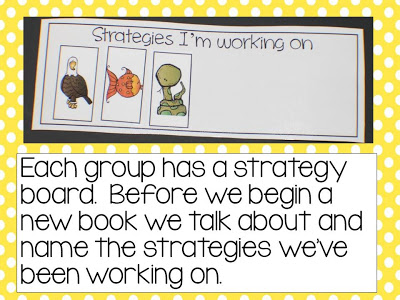 Each reading group has a strategy board.  Each time we learn a new strategy we place it on the strategy board.  Our lessons always begin with a review of the previous strategies that were taught.
The kids LOVE to read with pointers!  This is really helpful for those Littles who are beginning readers.  It helps them with one to one correspondence.  Once they get past a level C I don't give them pointers to use (except for on special occasions because they all LOVE pointers)  because it slows down their fluency when they are trying to point to each word as they read.
I use a variety of pointers but their favorite are the finger lights that you see in the bottom picture.
They go crazy over these!
They are available on Amazon for less than $1.00  You can click on the image below to check them out.
The key to successful Guided Reading groups is to stay organized.  In my binder, I have a spot for plans and then I have a tab for each student.
Below are some of the forms I use to plan my groups.
You will notice that I meet with the Red group everyday.  They are my kids who need extra practice and support with their reading skills.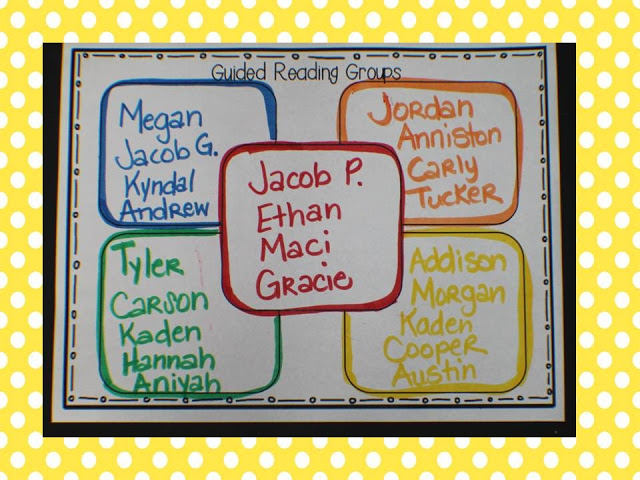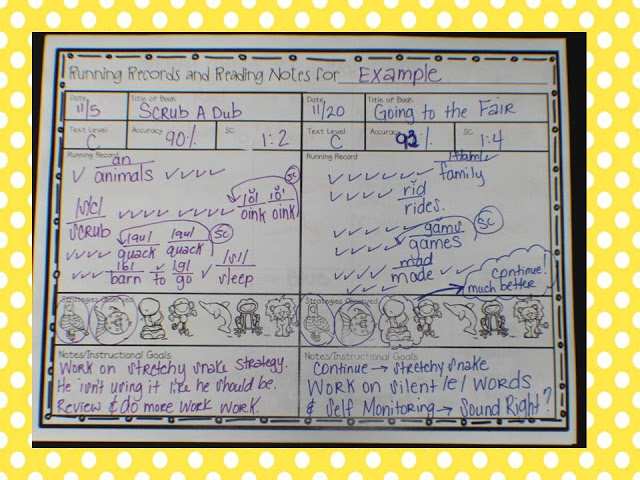 During each group session I do a running record on a student so that I can consistently monitor their reading progress and move their reading levels as soon as they are ready. These are stored in the Guided Reading binder behind each student's tab.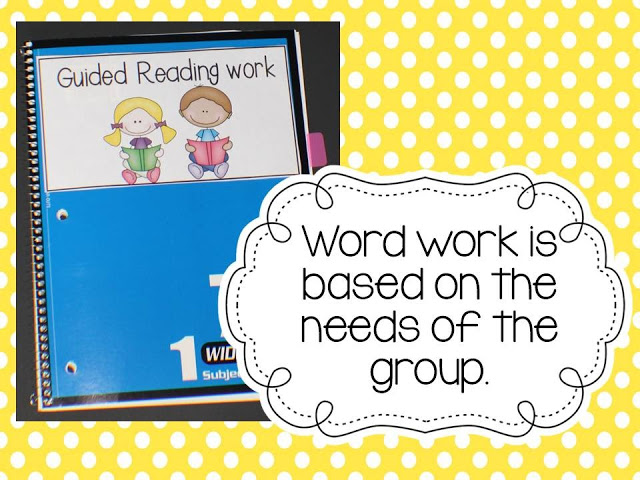 Each student has a Guided Reading Work notebook. This is where we record all of the word work that we do during Guided Reading groups.
Here are some examples from several different students.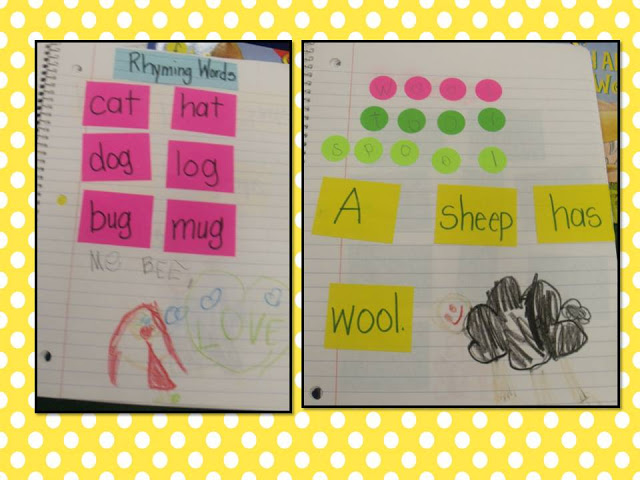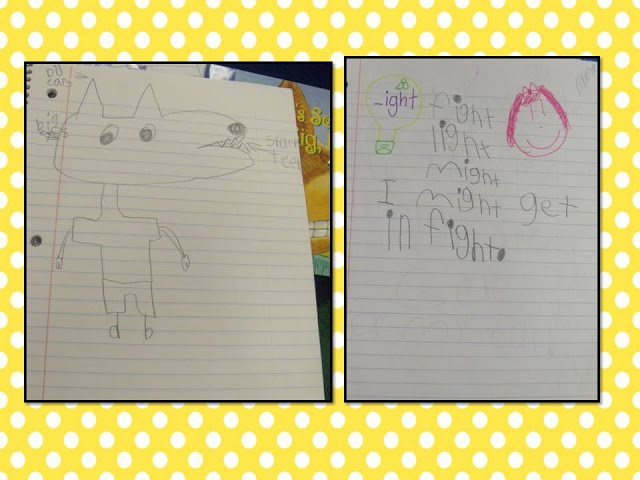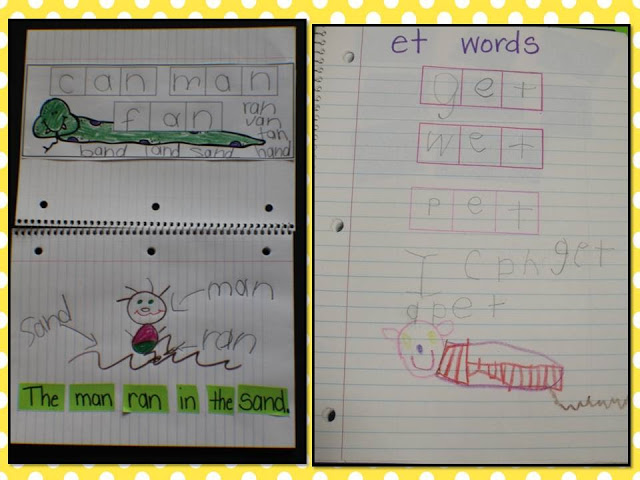 Click on the image below to see more!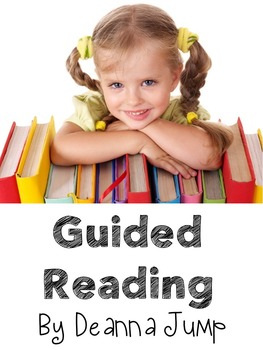 Would you like to read more about guided reading?