Hey Y'all!  I have had a crazy few weeks and I just haven't had the time to take pictures and blog like I want to.
I have the sweetest class but shoo wee… you know how exhausting Kindergarten sweeties are at the beginning of the year!
My sweet brother, J.R. is in the hospital so please pray for him.  He has an infection and he just needed a little bit of extra care.
Anyway,  I wanted to drop in and post a few freebies and let y'all know what I'm working on.  We start our 2nd week of Farm tomorrow so I will be posting lots of pictures and ideas this week.  I hope to have my Fall Farm unit finished by Wednesday.  I'm also working on adorable new book unit for the book, Where's My Mummy?   Look for it by the end of the week!
Okay, so on to the freebies.  Click on the picture to download the classroom rules posters.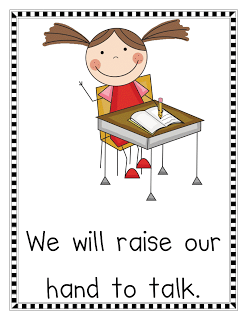 This is a fun color song we do during our colors unit.  I'm not sure where the song came from originally but we love it.  It is to the tune of Twinkle, Twinkle Little Star.  You can click on the cover to download the book.
Random….
This is an anchor chart that we created for Writer's Workshop.  We brainstormed a list of things we could write about.
One of our CHIT CHAT messages.
Okay friends, so sorry about the quick low quality post but I didn't want you to think I'd forgotten about you!  I will post better pictures and freebies this week.  I promise!  🙂