Need a fun and unique gift idea that's quick and easy with no mess? Look no further! This would make the perfect gift for Christmas! Includes calendar pages all the way through December 2017!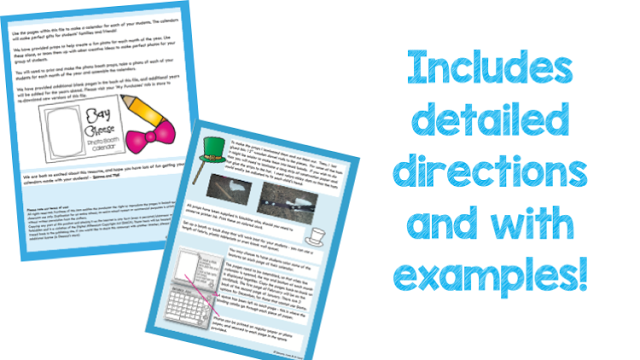 Okay, y'all let's face it, December is a cuh-razy month and the thought of painting 22 hands x 12 times each to do a handprint calendar gives me a serious eye twitch! These calendar gifts are so much easier! Here's a peek at one of the calendars we made last year! It turned out SO cute and I know her parents LOVED it!
This calendar is available to purchase in my TPT Store. Click on the image below!