Are you already thinking about what activities to use when school is back in session? I know I am! Honestly, the first few weeks can be tough since students need time to adjust to the classroom and learning environment. The activities selected need to show students how much fun their classroom is while also supporting the learning needs of all students. Thankfully, August centers for Kindergarten & First Grade will be engaging and educational! Students will be so excited to start a new school year with the included activities.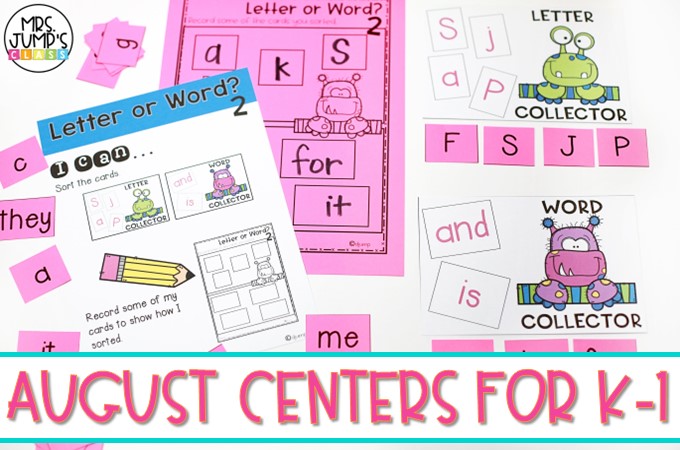 Benefits
While whole-class instruction may be easier to plan, it is not always best for students. Of course, there are times this type of instruction is ideal. This may be when introducing a new topic or reviewing for a test. However, students all learn at different speeds. Thankfully, centers help students understand the content through targeted practice at their learning level.
Are you always looking for ways to have students work together while staying focused? Student relationships are so important! Luckily, centers also promote student collaboration. While working on different activities, students support and help each other. If the center also has different options, students express their choice. I love how centers allow students to have a voice and work with their classmates through structured activities. Best of all, these two aspects build in natural motivation! This means I no longer have to offer candy, extra recess, or movie time to encourage students to complete work.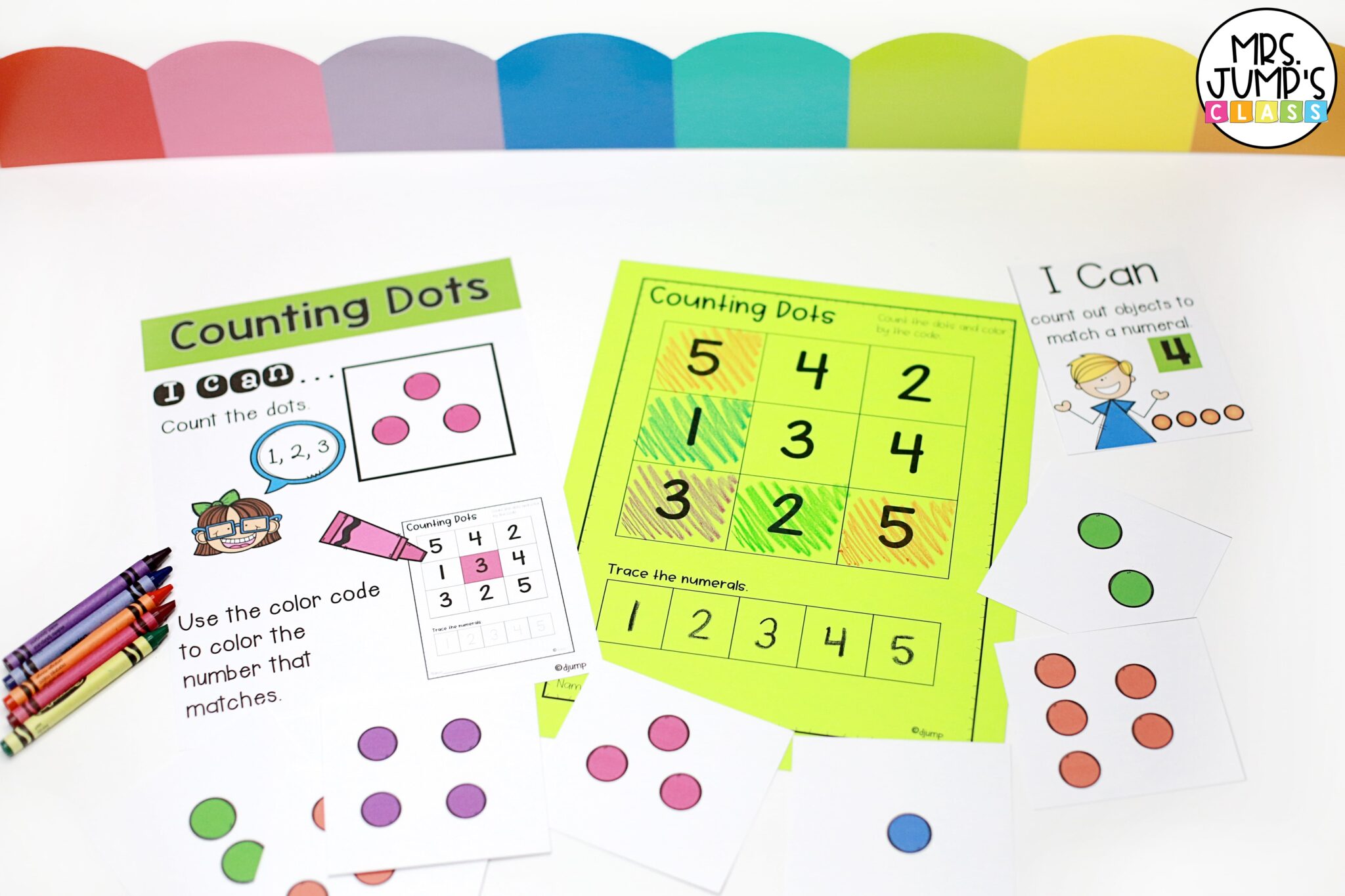 Do your students behave the best when they know routines? If your students are like mine, they act best with structure and routines. I love how centers combine freedom of choice with explicit and ongoing routines. While students get to have some say in what they do, they know the expectations. Instead of correcting student behavior, teachers can focus on the group they are working with!
Do you need time to get back into a routine like students do? There is just so much to handle at the start of the year. To help teachers adjust, these centers are EASY and QUICK to prep. There are no tiny pieces to cut out!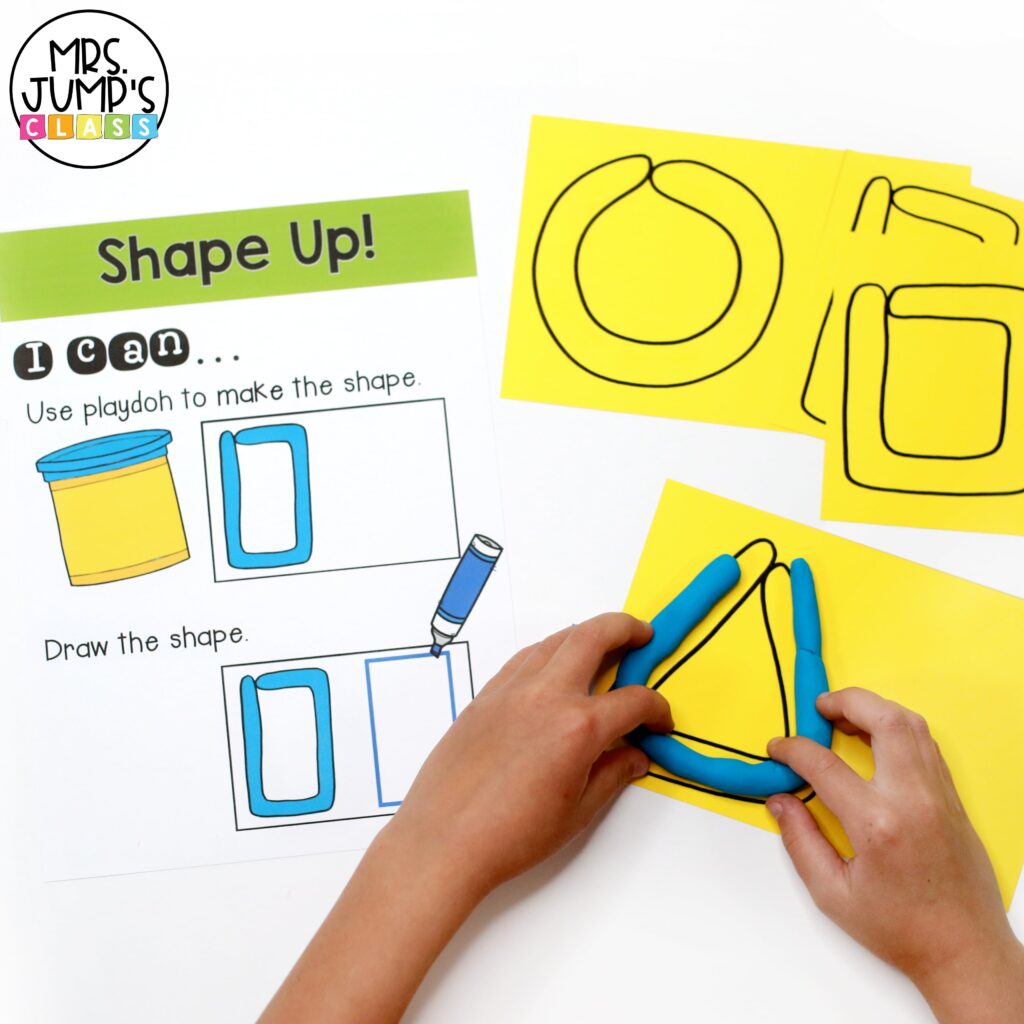 While the August centers for kindergarten & first grade are simple to plan, they contain exciting activities for students! The six literary centers help students learn and review uppercase and lowercase letters. Students also learn to distinguish between letters and words and count the words in sentences. I love when I can add a bit of math to my literacy lessons!
The six math centers help students count objects and write numerals in multiple formats. Students will also create basic shapes, including circles, squares, rectangles, and triangles.
Are your first graders so excited to be back with their friends? It can be tricky to find activities to help them focus when they are so happy to see their friends again. Thankfully, these centers are the perfect way to help students spend time with friends while working on academics.
In the six literary centers, students will work on putting letters in alphabetical order, and reading and sorting CVC words. They will also identify, sort, and record words by word families. Since writing takes a lot of practice, they will write words, including CVC, with picture support.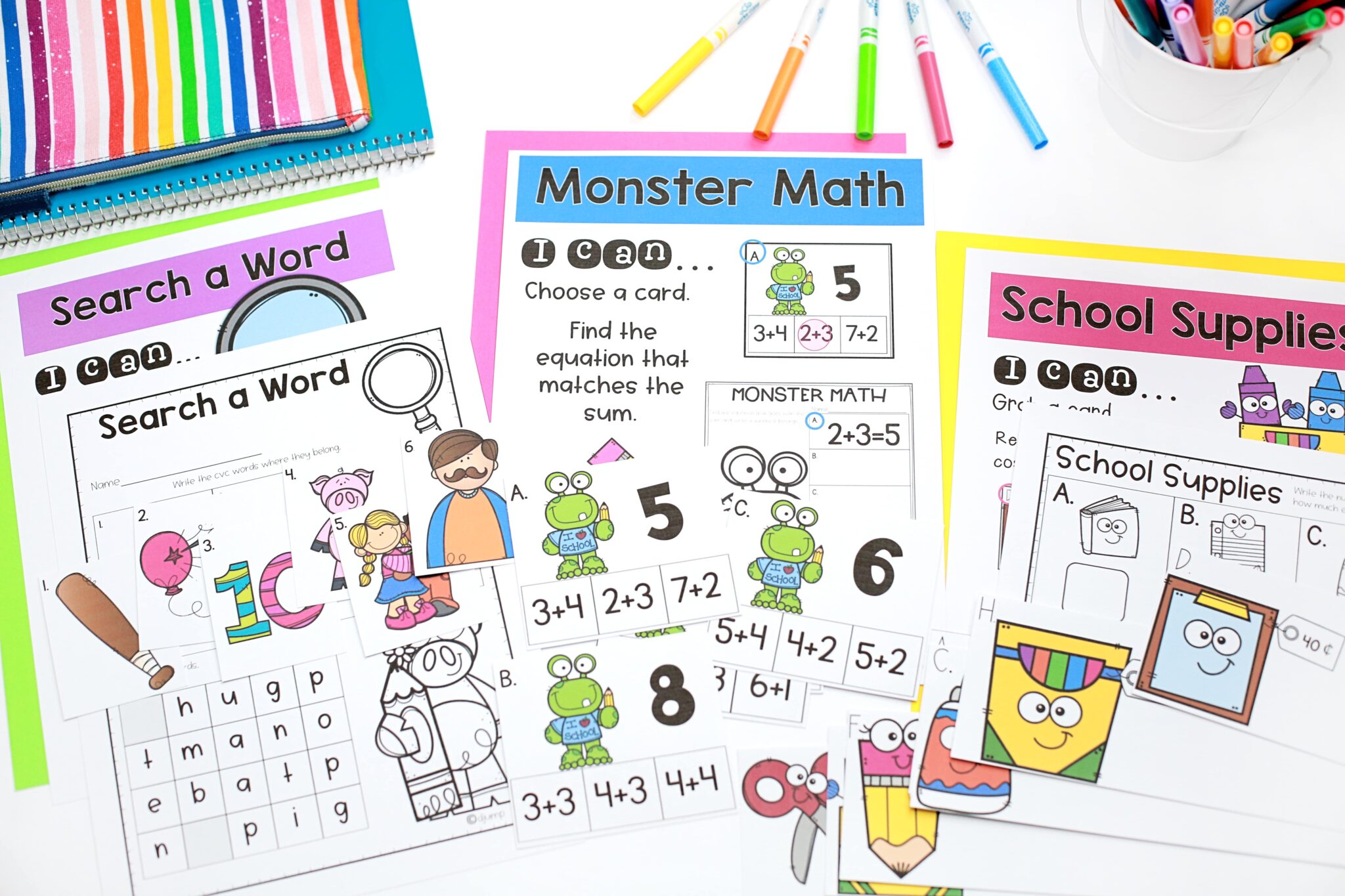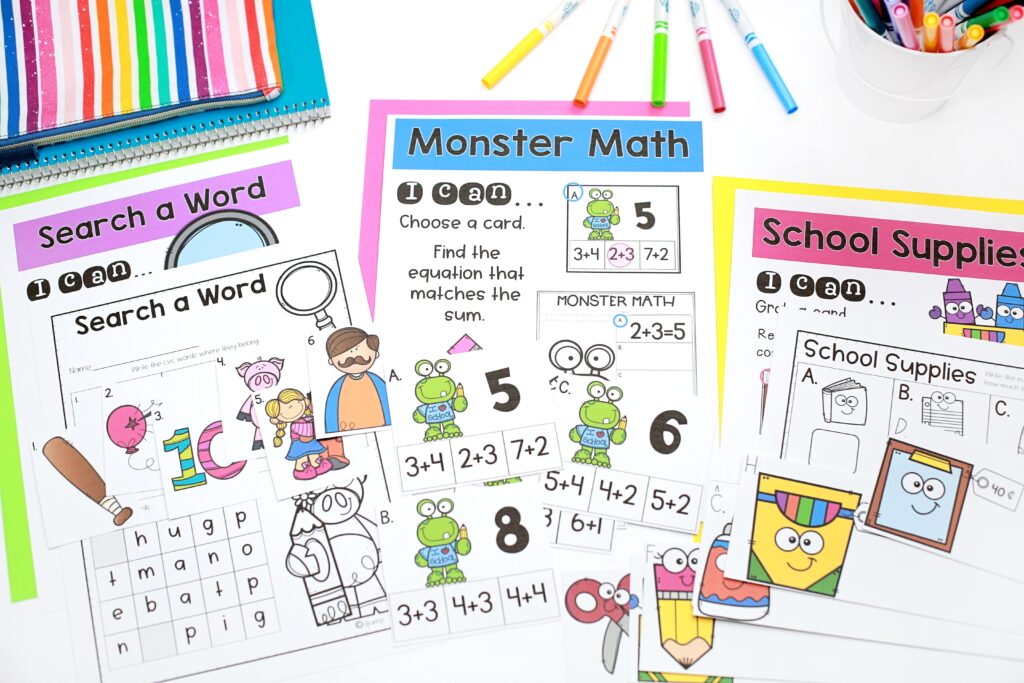 In the six math centers, students will put numerals in order, count by tens, and work on ten frames. Additionally, they will practice addition and subtractions. The centers will be so fun that students will be eager to work on math!
Since the first few weeks of school are exhausting, the centers are all QUICK and EASY to prep! You can put the scissors away because there are no tiny pieces to cut out!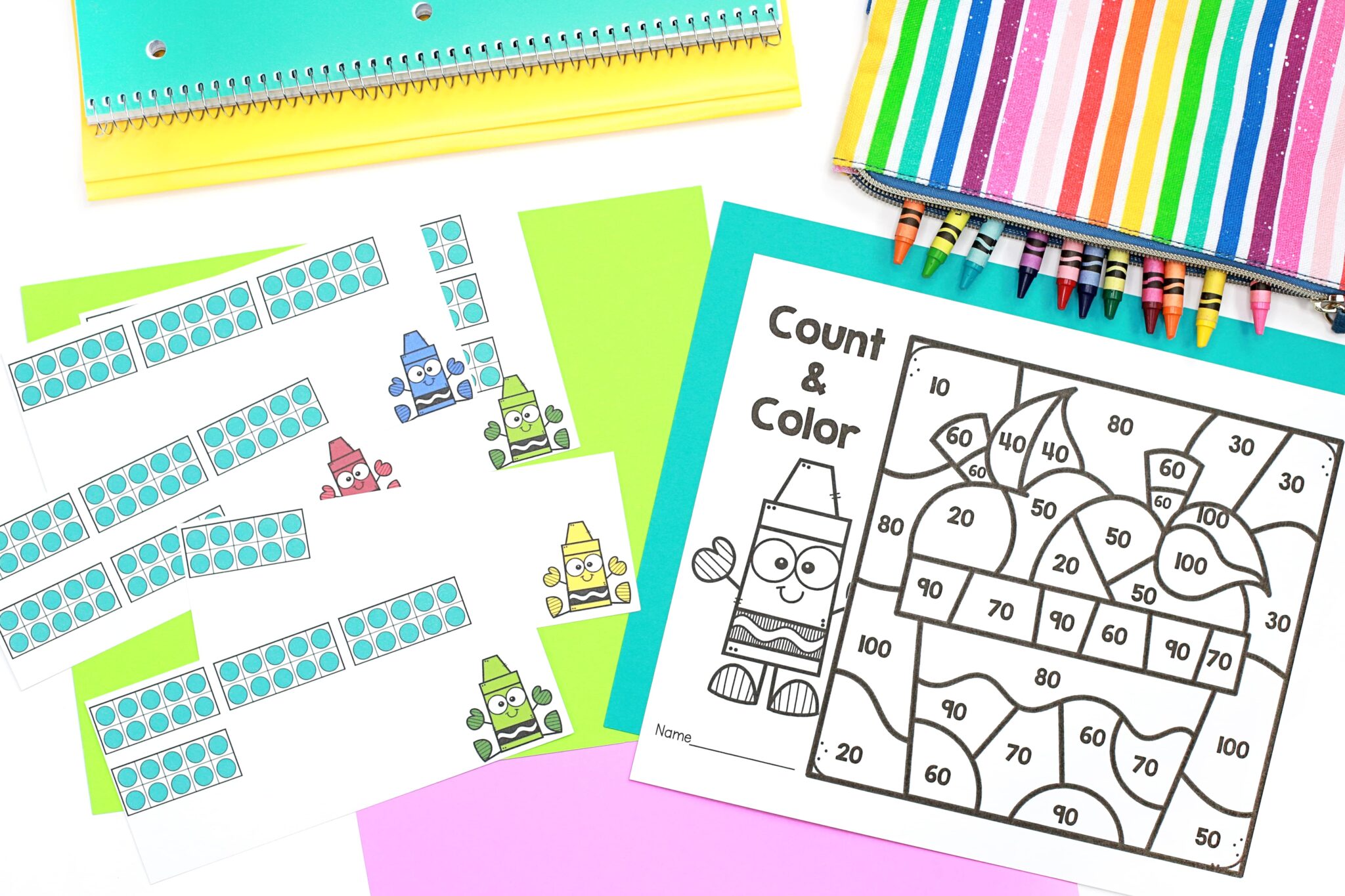 Preparing for back to school can be daunting and exhausting. Just know you are not alone in feeling like this! Instead of stressing about the perfect lesson, know there are so many resources to help ensure the year begins smoothly. The August centers for kindergarten & first grade will be easy to prepare but powerful for students!
If you do not want to miss any of the upcoming lessons, join my email list to be notified of all the interactive lessons coming up! By joining the email list, you will also receive freebies for blog exclusive subscribers!
FREE Curriculum Guide
Subscribe to get our latest content by email.